Learn the best Moon for planting in 2019
---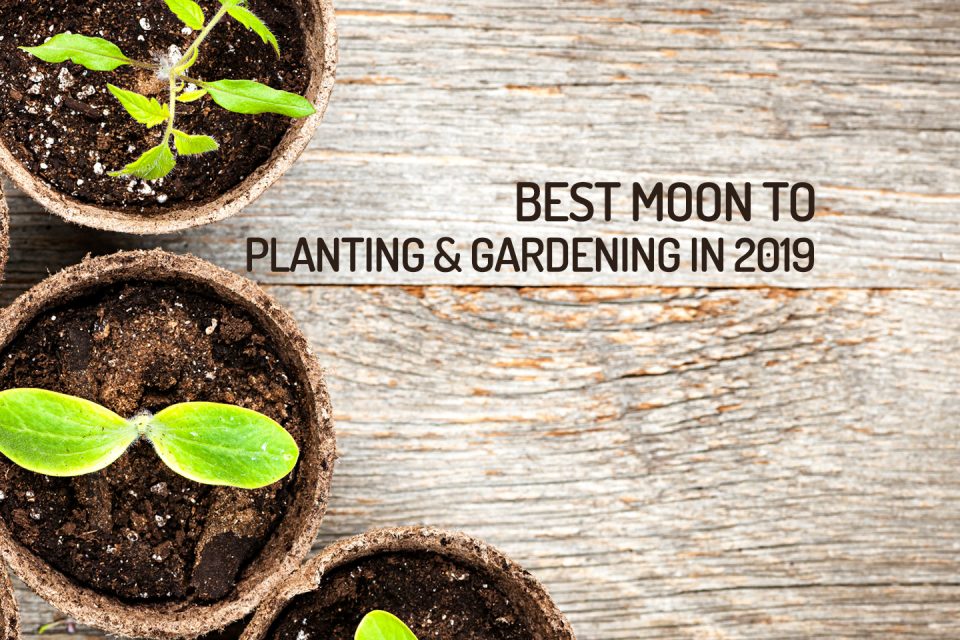 The sun today
Sunrise:

00:00

Sunset:

00:00

The moon today
Moonrise:

00:00

Moonset:

00:00

Moon phase:
The Moon is always there, watching over us from the sky and influencing human beings and nature in one way or another. For example, there are very nice and sociable dogs that suddenly try to bite a friend of their owner one day. You just have to look at the sky, to check if there is a Full Moon. It is not superstition, it is a record that has lasted through time.
The influence of the Moon also affects plants. If you want to know which is the best Moon for planting in 2019 to plant certain foods or fix your vegetable garden, you can find it in this article. Thus, the vitality of plants increase during the Waxing Moon, which makes them stronger against diseases and parasites. Even when they are consumed, they will transmit this vitality.
On the other hand, this strength is reduced during the Waning Quarter. It also makes their color, smell or taste more intense. Also, their medicinal properties will be greater, although they will keep fresh for much less time.
Best Moon for planting in 2019
---

Waxing Quarter
This is the right time to harvest leeks, garlic, artichoke, onions or chard. In order to do so you should use fertilizer and carry out preventative treatments. Prune fruit trees to make them more hardy. Then sow the fruits from the plants in a way that protects them.
Days of the Waxing Quarter in 2019: February 12, March 14, April 12, May 12, June 10, July 9, August 7, September 6, October 5, November 4 and December 4.
Full Moon
Among the best moons to plant in 2019, the Full Moon is the perfect phase for pruning and limiting the growth of your plants. This is a period of rest, suitable for getting rid of spontaneous weeds and changing your compost pile.
Days of the Full Moon in 2019: January 21, February 19, March 21, April 19, May 18, June 17, July 16, August 15, September 14, October 12, November 12 and December 12.
Waning Quarter
It is time to do maintenance work for your grains, as well as cleaning and general maintenance of the orchard. Do some transplants and fertilizers. Then, carry out a careful sowing of the plants.
Days of the Waning Quarter in 2019: January 27, February 26, March 28, April 27, May 26, June 25, July 25, August 23, September 22, October 21, November 19 and December 19.
New Moon
As for the best Moon for planting in 2019, the New Moon is the most suitable for hoeing the soil, which is the action of putting soil at the foot of the plants so that they have better consistency and new roots can grow. Spontaneously growing weeds must also be removed.
Days of the New Moon in 2019: January 6, February 4, March 6, April 5, May 5, June 3, July 2, August 1, August 30, September 28, October 28, November 26 and December 26.
In order for your sowing to give you the best yield, you have to know which is the best Moon for planting in 2019.
---
You may also like:
---