Moon Phases in December 2023
---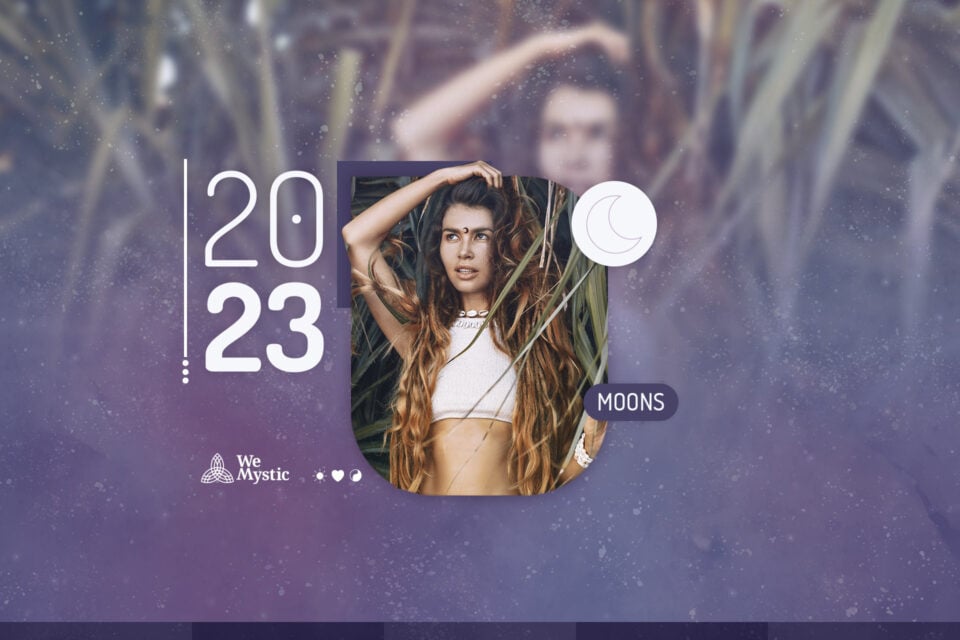 Washington TimeZone | USA (GMT -4)
December is here, and along with this festive month come moments of reflection. It is true that they can bring up regrets and frustrations, but they are also full of happiness and achievements. To close 2023 with a golden key, the December Moon phases can help you gather, select, and sow an incredible future for the coming year.
Are you ready for the end of another year? Then check out the December 2023 lunar calendar and get ready, because right below we have put together a guide full of important information, so that you can finalize the 2023 hangups and get ready for a totally renewed 2024. Read on!
Moon Phases: December 2022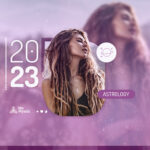 You may also like
Waning Moon in Virgo
Marked by great transformations in the cosmic climate, December reveals a waning Moon on the 5th, beginning a period of enthusiasm that extends until the 11th. Even though this lunar phase suggests withdrawal, you will feel the need to do something to change some aspect of your life – especially with all the energy of renewal that the turning point brings.
A relationship, habit, job, or lifestyle may be bothering you, or bringing more cons than pros. It's not time to do anything about it yet, but to work behind the scenes until it's time to act.
Take the opportunity to recharge your energies, ponder, analyze, and finalize matters that have been left pending. Even if you bet on a transformation ahead, now you will need to put an end to what no longer makes you happy. Stop dragging things out that should have been finished long ago.
December Moon Phases: New Moon in Sagittarius
The last month of the year sees a New Moon on the 12th, inspiring promising beginnings. The period will be one of fantastic energy, powerful and conquering, driving progress.
Lighter and more familiar with yourself, it is possible that some previously dormant gifts will begin to surface, bringing new opportunities and a way to reinvent yourself. There is still time to make it happen in 2023, you just need to start looking at the situations that lay before you with deeper attention.
Don't just stick to the surface, dig deeper, and allow yourself to receive the teachings that the Universe is holding in store for you. Resolutions for 2024 also work well in this lunar phase. Start reflecting and setting new goals.
December Moon Phases: Waxing Crescent Moon in Pisces
Even though the Crescent Moon begins in dreamy Pisces, at 7:47 PM we will have a Moon of action, intense and almost inconsequential due to the presence of the sign of Aries. Be careful not to act recklessly, this is not the time for great transformations or ideas that could compromise you in the long run.
During the Crescent Moon, it is also very positive to meditate and visualize what you want so much. Strengthen yourself, take better care of yourself. This whole process will serve as a source of inspiration for you to have even more strength to achieve your goals.
Full Moon in Cancer
Nothing better than a Full Moon to boost this turn of the year. Beginning after Christmas on the 26th, and known as the Cold Full Moon, it marks a period of gratitude and cleansing, allowing 2023 to be welcomed with open arms and renewed energy.
Present in the sign of Cancer, symbol of emotions, sensitivity, and family values, this will be a time very focused on observing the results of everything you have put into practice in the last months, with more calm and introspection.
In front of this powerful energy, calm the emotions that may be fighting among themselves inside you. You will need to find a destination for them if you want to move forward. Take advantage of the end of the year to be close to the people you love, and leave the past behind. Forgive! Follow these recommendations, conjure positive energies into your life, and have a Happy New Year!
Moon Phases in December 2023: the energy of the stars
Transformations and learning await you in the month of December. You have gone through intense moments of reflection, and you finally feel ready to move forward. Accept your mistakes, your successes, and your decisions, and your future will be light.
Advice from the Stars: This month many of you will experience moving moments, which will be very positive. Even though changes in your path can be frightening, you should control your anxiety more and just let things go with the flow. Let yourself go with the flow, for every transformation is proof that you are alive.
Remember that the Universe never burdens you with burdens that you cannot carry. If a challenge knocks on your door, it is because you are ready to face it.
You may also like:
---