Numerology for June 2020: see what it reserves for you
---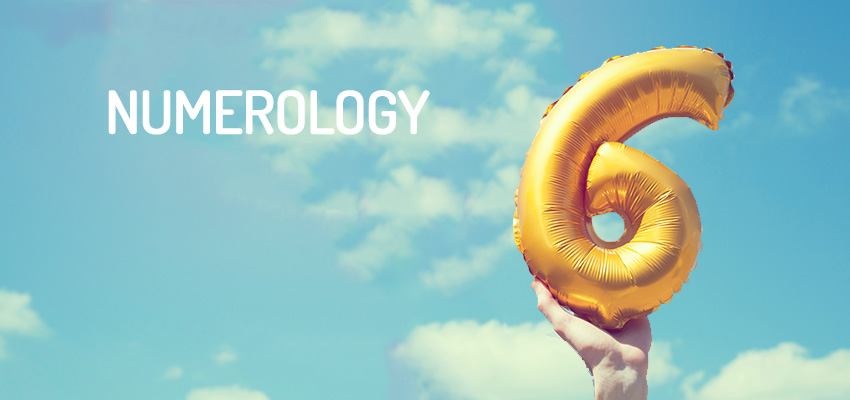 What does the numerology for June say? The number 6 (which is the number of June) is the number of balance and harmony but to have specific forecasts you must have your personal number at hand. If you want to find out, learn how to calculate your personal number for June here.
Numerology for June: how to calculate
---
June: the month to expect light and heat in your personal matters. There is an exciting vibration in the air and you must know how to take advantage of it. The number 6, which is the number of June, makes you do things gracefully and having harmony in mind.
It is time to direct the energy coming from the Sun to your personal projects. Do not forget your family and friends and spend quality time with them. Everybody will be more open. Enjoy the flow of numerology for June!
To calculate your number for June 2020, you will have to do a little math. Add the day and month of your birth with the number 6 (referring to the month of June) plus 2020.
Example: If you were born on December 4, you should add: 1 + 2 + 4 + 6 + 2 + 0 + 1 + 0 = 16. Then you should reduce the number until you reach a single algorithm. 16 = 1 + 6 = 7.
In this case, the number 7 is your number for June 2020. Now, calculate using your personal data and find out more about your personal numerology for June.
Number 1
Love: beware of the tendency to dominance, arrogance and authoritarianism. You should practice patience and understanding.
Work: favorable month for business. It is good to take charge, take on new responsibilities, and start something new… or you can resume a project from where you stopped and invest in an entrepreneurship.
Tip of the Month: avoid laziness, procrastination, domination and lack of initiative.
Number 2
Love: for those who already have company, it is a good time for romance and more affectivity. For those who are in search of company, it is a good time to meet someone special.
Work: avoid starting large projects during this time, as they will bring many doubts and hesitations. Cooperate with others and avoid isolation.
Tip of the Month: avoid conflicts and do not question other people's opinions too much.
Number 3
Love: it will be a month of fun, travel and great joy. Committed should be wary of flirting, avoiding hassles and gossip.
Work: favorable month to put your creativity into practice and pursue your professional growth. Draw goals and prioritize them. Do not waste your energies.
Tip of the Month: avoid speaking everything that comes to mind, as not everyone can interpret you correctly.
Number 4
Love: maintain balance and seek understanding through dialogue. Avoid arguments with the person you love.
Work: this is a month of hard work and many responsibilities. If you work hard, giving clarity and firmness to ideas, you will build solid foundations for the future. You must be organized and methodical.
Tip of the Month: do not neglect your health and do not have unnecessary expenses.
Number 5
Love: beware of misunderstandings, sudden mood swings, or excessive movement that can wear off the other.
Work: unexpected changes can occur, making this period uncomfortable. However, if you take advantage of them, you will be rewarded after. 
Tip of the Month: avoid over-activity, as it will suck your energy.
Number 6
Love: beware of over worries or jealousy. Enjoy this period of love and affection celebrating the good moments that you share together.
Work: take on the professional responsibilities and obligations without interfering with your family life.
Tip of the Month: avoid being too idealistic and expect less from others.
Number 7
Love: do not isolate yourself because the other person will think you have some kind of resentment. Pay more attention to your better half.
Work: this is a quiet month, with few routine changes and turbulence.
Tip of the Month: avoid criticizing others or forcing them to accept your decisions.
Number 8
Love: balance the sentimental field and do not put it aside because of work. Give the affection you want to receive!
Work: favorable month for business, gain and acquisition of material goods.
Tip of the Month: avoid unnecessary spending by being prudent with your finances.
Number 9
Love: good month for romanticism but beware of too much jealousy and possessiveness.
Work: favorable month for actions that help others by cooperating and contributing to their knowledge.
Tip of the Month: avoid isolation or dispersion, seeking to do activities that may contribute to the good of humanity.
---
You may also like:
---