Numerology June 2023: The energy of stability!
---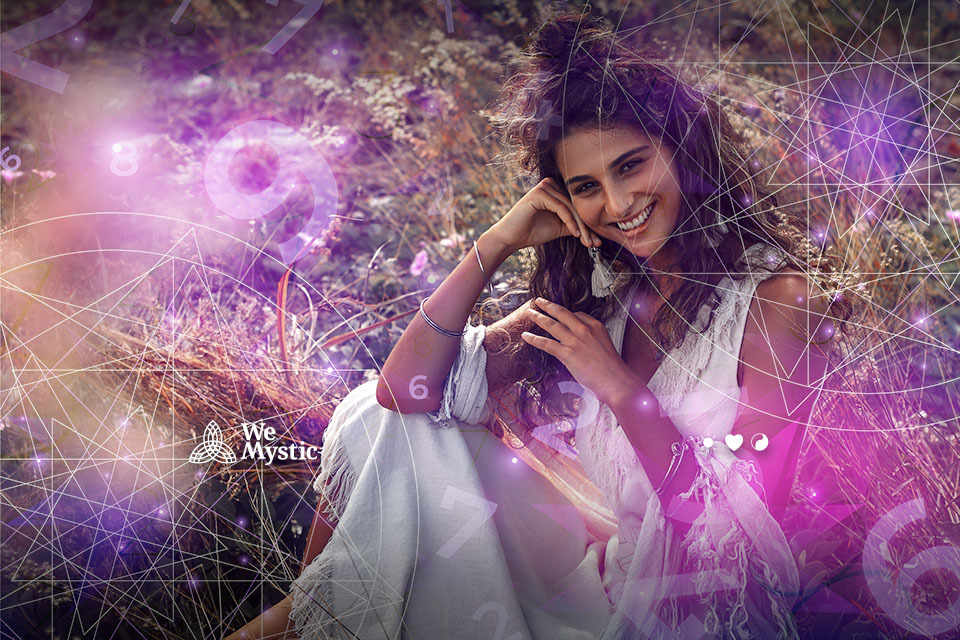 Numerology is an ancient practice that assigns meanings and energies to numbers. In the case of the month of June, represented by the number 6, and the year 2023, with the energy of the number 7, we will explore the combination of these numbers until we get to the final result, the number 4 (6 + 2 + 0 + 2 + 3 = 13 and 1 + 3 = 4). Learn more about the Numerology June 2023!
Through this reduction process, we can understand the prevailing energies and the influences that this new period will bring. In this article, we will look at the meaning of the number 4 and its implications for June 2023, including the favorable energies and challenges we can expect.
Receive all our tips by email!
Love Astrology? Subscribe Now and Receive Exclusive Content!
Numerology June 2023: Meaning of the number 4
The number 4 is considered a number of stability, structure, hard work, and pragmatism. It symbolizes the solid foundation on which we build our lives, and represents the quest for security and the achievement of goals. Number 4 is also related to discipline, organization, loyalty, and responsibility. When this number is present, it is a favorable time to lay solid foundations and consolidate previous efforts.
Number 4 brings a sense of security and the need to establish concrete bases for our projects and relationships. It is a time of focus and perseverance to achieve our goals. On the other hand, it can also denote a lack of flexibility and spontaneity.
In view of these patterns, let's present below everything you can expect at the end of the first semester – of a year that, let's face it, is flying by!
Favorable energies and challenges for the month of June 2023
With the energy of the number 4 highlighted, June 2023 will be a favorable period for establishing long-term plans, consolidating ongoing projects, and cultivating lasting relationships. Discipline, organization, and determination will be key to achieving success. It will be a favorable time for taking responsibility and pursuing financial stability.
However, it is also important to be aware of the challenges that may arise. Number 4 can bring rigidity and resistance to change. Therefore it is essential to find a balance between the search for stability and the flexibility needed to adapt to circumstances. In addition, it is important to avoid overwork and to remember to take care of your emotional and physical well-being.
All well summarized so far, but let's take a closer look at the pros and cons of this energy so that you can prepare yourself properly.
Structure and stability
The number 4 is a symbol of solidity and solid foundations. This period can be favorable for establishing a firm foundation in different areas of life, such as relationships, career, and finances. Therefore, it can be a great month to take a step forward in that relationship that was a casual one, or in that job that until then, was just a "free-lance". Formalize, take responsibilities!
Numerology for June 2023 – Discipline and efficiency
The energy of the number 4 encourages discipline, focus, and productivity. So this month may offer opportunities to be more organized, establish productive routines, and seek efficiency in your tasks.
If you are naturally a more distracted person, or find it difficult to stay focused on the same task for too long, the energies of June can help alleviate these traits.
Of course, nothing is magic, and an organized environment and well-established routine will make all the difference, so take advantage of the period also to give some order to the physical space around you and to your daily activities. Set times to wake up, eat, exercise, work, and see how your productivity will triple – without compromising your health.
Construction and planning
Number 4 is related to construction, both literally (building projects, houses, etc.) and symbolically (building a solid, well-structured life). This period can be favorable for planning and taking concrete steps toward your goals.
It is an excellent month for acquiring real estate, renovations, and new ventures regarding the decoration of your home or professional environment. Do whatever will make your routine more inspiring and productive – even a simple cleaning or "unpacking" of what you no longer use will be beneficial.
On the other hand, the challenges that a month ruled by the number 4 can bring include:
Rigidity and inflexibility
The excess energy of number 4 can lead to an overly rigid and inflexible approach to established plans and routines. It is important to find a balance between stability and adaptability. Take it easy on yourself. If it didn't work out, be patient! Try again at another time, and don't beat yourself up. Life is like that, right? When in doubt, always have a plan B, a card up your sleeve, so you don't get so frustrated in situations that don't go exactly as you expected.
Tendency to perfectionism
The quest for perfection can be a challenge during this period. Be careful not to become overly critical of yourself or others, as this can lead to stagnation or unnecessary delays. To put it more plainly: don't be boring! Let people perform their own tasks in the way they think is most appropriate. Avoid guessing solely on the basis of "voices in my head. Trust a little more in the ability of others, agreed?
Numerology June 2023 – Lack of spontaneity
The energy of the number 4 can be more serious and work-focused, which can result in a tendency to neglect leisure and fun. It is important to remember to balance work with moments of relaxation and relaxation. Stick to your schedule, but remember to breathe fresh air at the end of the day and be around people who can renew your energy!
---
You may also like:
---