Mercury, the planet that rules 2022: check the transits and predictions for this year
---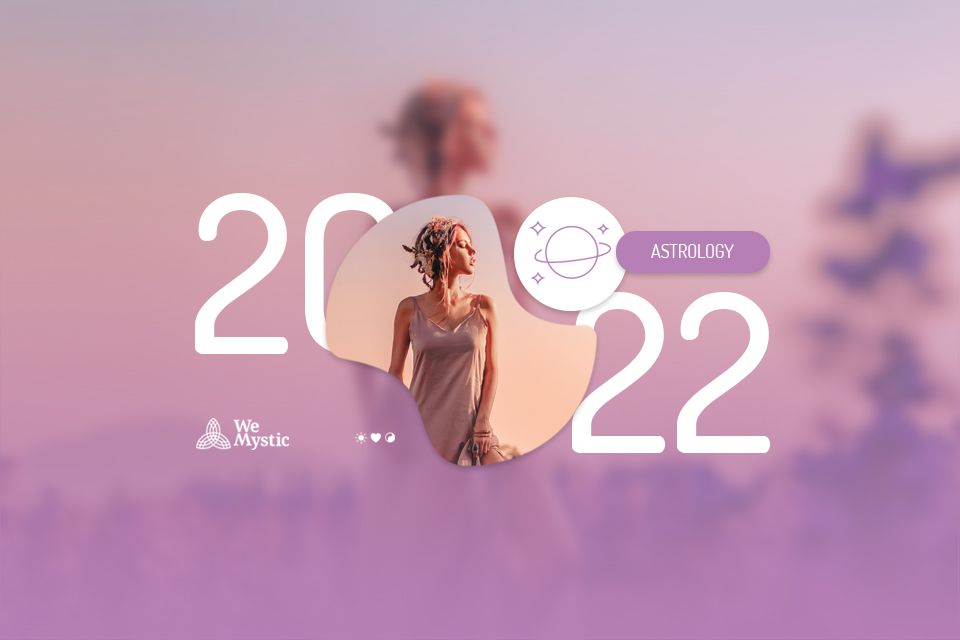 Brasilia TimeZone | Brazil (GMT -3)
The long-awaited year 2022 has the planet Mercury as its ruler. The star that awakens in us the impulse to express our perceptions and intelligence through speech, our ability with words. On its more complicated side, it reveals to us worries, restless thoughts and obsessions.
The conscious communication in each of us is revealed through the logical and rational mind. In addition, Mercury also governs the need to establish connections with others. The need to learn, the act of making decisions, and the way we convey our ideas to the world.
In Roman mythology, Mercury (Hermes) is the son of Jupiter and Maia. The star was the god of commerce, of fighting, and of anything that required cleverness. Considered the messenger of the gods, his symbols are the wings on his helmet and sandals. In his hands he carries a caduceus.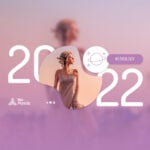 You may also like
The signs ruled by Mercury are Virgo and Gemini. Virgo represents the harvest and the use of all that has been cultivated. Its main abilities are diligence, care, order, taming nature, and a certain propriety in criticizing. Gemini, on the other hand, reveals vigor in the midst of the flowering period. Its main characteristics are vivacity, versatility, and even a certain superficiality.
In the Star Chart, Mercury reveals the way we think and communicate. The planet closest to the Sun is one that represents in our psyche the function of bearing fruit, of bringing processes to fruition. Associated with a kind of operational activity, its energy is pure intelligence, and it acts as a vehicle for our soul. Since it is responsible for bringing sensations and emotions, Mercury allows the ego to learn (for better or worse) the lessons that relationships have to teach us. In the physical body, it is responsible for unifying each reaction through the nervous system. Its psychological archetype, on the other hand, reveals all the power of thoughts that are consolidated, and then pass through the hands of Jupiter, the one who commands the expansion of consciousness.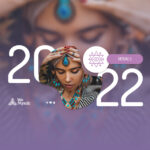 You may also like
Mercury in Love
Mercury plays an important role in relationships, since it awakens in us the need to establish connections with others, as well as the need to learn. In synastry, the sign Mercury is in is one of the points to be checked to find out if there is compatibility between two people.
Many conflicts occur due to misunderstandings and even because of the different ways we can interpret, understand and perceive things, even if we are seeing the situation from the same point of view.
For example, when two people have Mercury in square signs in their birth charts, it is difficult to have an understanding. Even if they agree, the problem will be in the way they express what they feel and think.
So, here's the tip: check the positioning of this star in your chart, and in your crush's chart (or your boss's, who knows).
Still talking about relationships, Mercury is a planet that messes with our minds, so don't be alarmed if paranoia and uncertainty are greater during this period. Thinking too much can sometimes end up creating problems where, in reality, there are none. If something doesn't feel right: communicate it. Do some dirty laundry if you have to.
Mercury in professional life
In the work environment, as well as in the study environment, Mercury has a predominant role, since it rules the ways of thinking and expression. Many people suffer from the pressure of having to speak in public, or from the pressure of putting oneself forward with authority and persuasion.
The tip is that a Mercury in fire and air (Aries, Leo, Sagittarius, Gemini, Libra, and Aquarius) and in good aspects, will have fluency and extroverted expression. On the other hand, people with Mercury in earth and water (Taurus, Virgo, Capricorn, Cancer, Scorpio, and Pisces) may prefer subjectivity and will be more muted most of the time.
It is also important to note the harmonic and disharmonic aspects. This can be a way to also analyze the energy of the day by looking at the sky chart of the moment. When Mercury makes difficult aspects, on that day there may be a greater chance of misunderstandings and misunderstandings.
Remember that the notorious Mercury retrograde is not always unfavorable. Especially for those born on days when the phenomenon was occurring, and for actions that require revision and improvement, when the retrograde is favorable.
In general, Mercury's rulership in 2022 can bring many professional advances, especially in the scientific and technological sectors. This will be a very mental period, with lots of ideas and contacts here and there. Those who are unemployed will probably find solutions; either within a company or by undertaking their own business with a touch of innovation.
Students will be more willing to expand their knowledge. Perhaps by investing in a specialization course, a post-graduate course or their first college. And if you have already finished your studies some time ago, it is likely that some area will spark your interest in order to get up to speed in the job market.
Commerce, Travel, Delivery and Transportation
We will have a more hectic year. Time will seem to run out, and there will be more opportunities to broaden and expand means of communication and the number of short trips.
It will also be a favorable year for courses and for developing your social media. Writing, speaking, literature, music, and driving skills will be in the spotlight.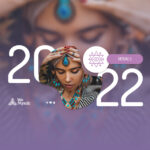 You may also like
The power of the mind
Mercury is the archetype of the power of the mind correlated to the power of the soul – allied with Jupiter. Spiritually, Jupiter is the bridge to the divine. It brings luck, blessings and rewards, according to Dharma and Karma.
The soul can be understood in astrology as that which constantly seeks harmony and integration; and the purpose of incarnation, as that which counteracts disharmonies and failures of the past. All this, moving toward harmony on a fully conscious level.
Thus, both stars are studied together. Jupiter is the power of right action within us, the voice of our true destiny – a destiny that will balance out past inadequacies.
With regard to the divine path, religions, ethics and spiritual norms, Jupiter would be the bridge. Mercury, on the other hand, has a neutral meaning and operates the ethics and norms of the individual.
When the person breaks or acts in a controversial way with respect to the norms, this reveals Mercury as a worthless messenger, or thief. This would be the destructive and dark side of the archetype. In the sense of "naughtiness".
But always Mercury will reveal himself to be a charismatic character, with cunning, flexibility, cunning and cleverness. Like some senses of the Magician card in the Tarot, it brings to light the archetype of beginnings and intelligence.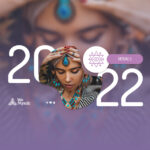 You may also like
Get ready for the transits of Mercury in 2022
Mercury comes with everything in 2022, but you don't have to be afraid of it, no! See below which transits the planet of communication will perform in each sign, and learn how to prepare yourself.
Mercury in Capricorn: January 1st and 2nd, and January 26th to February 14th
Hello? Did someone say Mercury retrograde? Yes, we did! As early as January 14 it will be in retrograde, and will continue this way until February 4.
Take the opportunity to review and take care of what you have started. If some conflict has occurred, you will have a new chance for reconciliation. If some application or project does not work out, you will have two chances to try again.
In Capricorn, Mercury will be at the disposition of Saturn, as he is its ruler. It will be a positive period for discipline and for gaining authority, as well as more responsibility in commitments. A good time to advance in your career and obtain fidelity in your relationships.
Mercury in Capricorn favors organization and focus on ambitious goals. Generally there is an emphasis on conservative ideals and methods. There will be concentration on practical and realistic ideas.
Mercury in Aquarius: January 3 to 26 (from the 14th it will be in retrograde motion) and from February 14 to March 9
In Aquarius the rulership of Mercury continues at the disposal of Saturn. However, the mind becomes more open and flexible.
There is greater impartiality, objectivity and detachment. The preference will be for truth, even if they are rebellious and controversial ideas. There will be good conditions for concentration, organization of thoughts, and focus.
In Aquarius, humanitarian and collective values prevail. It will also be an excellent time for advanced studies such as astrology, for example. It will be a very pleasant period for spending time among friends and groups that share the same interests.
Mercury in Pisces: March 9 – 27
In this period, be prepared as there will be everything but objectivity and certainty. Still, it will be an extremely favorable time for arts, romance, fantasy, advertising, fashion, and everything related to the unconscious, such as psychology and psychiatry.
In situations of anxiety, calm music and holistic practices of deep relaxation are recommended. Meditate, go wet the plants, and think about nothing.
Mercury in Aries: March 28 to April 11
Mercury in fire signs intensifies frankness and drive in speech expression. Be careful with sincerity, especially with delicate people; after all, an excess of truth can easily turn into malice. It will be important to rescue the sense of diplomacy and tolerance.
Mercury in Aries will favor sales, sports, and short trips. On the negative side, more traffic accidents. Invest in prudence and care.
Mercury in Taurus: April 11 to 29 and May 22 to June 13.
During the period when Mercury is in the sign of Taurus, thoughts will be focused on practice. It will be a period of luck and sudden opportunities, which you will not want to miss.
Be open-minded about new business deals. Beware of stubbornness! By focusing on something stubbornly, you could miss other opportunities around you. 
Mercury in Gemini: April 29 to May 22, and June 13 to July 5
Mercury in Gemini is one of the positions in which you gain greater dexterity and ability. There will be greater insight and perception of truth, and much easier communication and expression. But be careful, because from May 10 until June 2, the planet will be in retrograde motion!
Your nerves will be more on edge, making you more sensitive during this period. So there will be an almost periodic need to meditate and seek relaxation to avoid fatigue and gratuitous jabs at people who live with you.
Avoid talking or texting too much. Being attentive to everything, or surrendering to all communication stimuli, can be a waste of energy. Focus on some worthwhile activity, like a good book, or outings and trips.
Mercury in Cancer: July 5 – 19
In the sign of Cancer there is a need for emotional intelligence. Reasoning works well only when there are good feelings. If there is hurt, you will have your decisions impaired.
Be careful when you sympathize or identify too much with someone's emotions. This can lead you to be influenced. Not everything that happens to the people around you, or to the world, has to do with you. Avoid being susceptible.
Mercury in Leo: July 19 – August 4
The fixed energy of Leo promotes concentration and assertiveness in your thoughts. It is important to find a balance between pride and the need to make yourself an authority on the matter at hand so as not to show arrogance.
There will be more energy available for facing problems and resolving conflicts creatively. This is a very favorable time for speculations, games, and children.
Mercury in Virgo: August 4-25, September 23 – October 10
This sign gives Mercury the power of analysis, discernment, and criticism, making the period very favorable for improvement, details, and talent for those who wish to put ideas into practice.
In this sign, Mercury reveals a way of being more discreet and of few words, which can show shyness. It will be a positive time for research and betting on organization (from your purse, your documents, to the whole house).
Mercury in Libra: August 25 to September 23, and October 10 to 29
In Libra, good communication becomes important for relationships. There will be a greater curiosity for the humanities and behavioral issues. A sense of fairness will come to the fore, and you will tend to strive for harmony in your actions and relationships.
However, there can be more indecision, by an excess of considering all sides of a situation. At its best, Mercury in this sign favors diplomacy and conciliation skills, but between September 10 and October 1, the shrewd little planet will be in retrograde motion.
Mercury in Scorpio: October 29 – November 17
In Scorpio, Mercury favors investigation. Analyzing from your dark side, you can end up saying everything that is going on in your head, which can hurt the other person if there is no empathy. However, the period favors the abilities to keep silence and secrets when necessary.
The fixed energy of this sign produces the capacity for concentration and obstinacy. This is another favorable time of year for research and the development of scientific skills.
Mercury in Sagittarius: November 17 to December 6
In Sagittarius, Mercury is not in its best phase, because it cannot get caught up in details. Here, people prefer to observe attitudes rather than facts. However, there may be an emphasis on matters concerning spirituality, religion, philosophy, standards, and higher education.
And as with Scorpio, here too there is an excess of frankness in expressing opinions. So be careful not to hurt someone with this sincerity that no one asked for.
Mercury in Capricorn: December 6 to 31
And to close the year, Mercury returns to Capricorn, assuming retrograde motion on the 29th. So keep an eye on that turn of the year there!
The complete 2022 forecast for your sign
You may also like:
---