How to hang a horseshoe for good luck, upwards or downwards?
---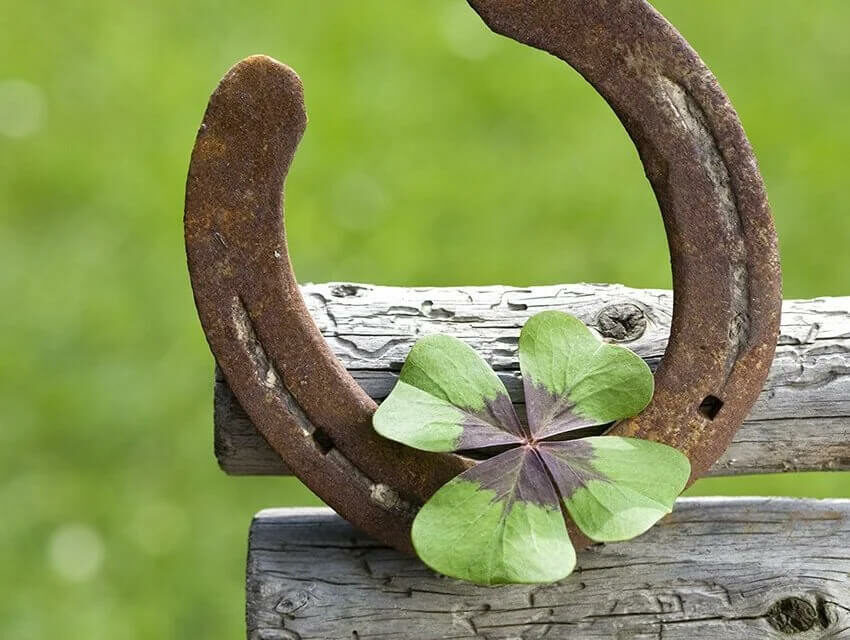 Since the Middle Ages, mankind have used iron to protect horses' hooves from wear. The horseshoe has also been a symbol of good luck and good fortune for several centuries. For many people, hanging this item above the front door of their house or barn was a symbol of luck and meant protection from evil spirits. You can still see an iron hanging on top of or near the front door of buildings today. So, how to hang a horseshoe?
Without being gold, iron, a reusable metal, was worth a lot of money at the time for those who found it. It is better to understand it in this sense; for on the one hand gold is a soft metal and noble travelers often changed horses in relays to continue their journey with a well-rested horse. One thing is certain: it only brings good luck if it is found by chance on a road, has the lug [which clings to the horn of the hoof] turned towards the ground and has seven holes, four on the left branch, three on the right. It protects from the Devil when it is nailed in the shape of a C [initial of Christ], facing the front door.
Some claim that you have to hang it points upwards, so that its powers do not escape and attracted the celestial manna and points downwards to attract the evil forces to pact with the devil and obtain in exchange for his soul lots of abundant silver for life
Receive all our tips by email!
Love Astrology? Subscribe Now and Receive Exclusive Content!
Why is the horseshoe a symbol of good luck?
---
There are records that humans considered this object already a powerful amulet since ancient Greece. First, because it was pure iron, an element that the Greeks believed to protect against all evil. In addition, its shape resembled the Crescent Moon, a symbol of fertility and prosperity.
The Romans, heirs to most Greek traditions, also adopted this belief and passed it on. European Christians, in turn, credit their origin to Saint Dunstan of Canterbury (924-988); an English monk and archbishop known as a great scholar of metallurgy, having perfected the techniques of making bells – in addition to being a musician and painter. According to legend, Dunstan would have put horseshoes on the demon himself and only removed them after hearing the devil's promise that he would never approach the object again.
How to hang a horseshoe
Disputes over how to hang a horseshoe over the door and to where one should turn the horns, are very high. Many people believe that the horseshoe made of iron must hang over the front door.
We can decorate the horseshoe with stones or other attributes, in which case its energy strength will increase.
Thus, your guest will receive "on their head" exactly the same thing that they have in mind for you. If they wish you happiness, then the visit will prove to be good for everyone. And if not, they will be to blame.
Also, psychic Dmitry Volkhov (he participated in the "Battle of the Seers") believes that each position of the horseshoe above the front door fulfills its certain role.
---
You may also like:
---