Exoconsciousness: with respect and wisdom, the harmony among beings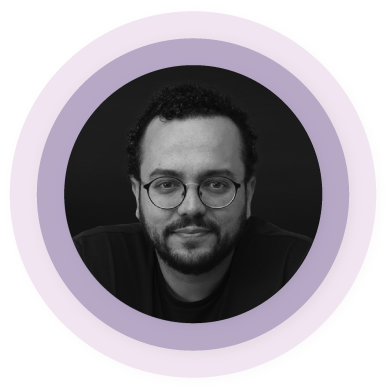 Exoconsciousness: with respect and wisdom, the harmony among beings
Multidimensional beings, co-creation, synchronicity, evolution, purpose. The Circle introduces us to new terms and concepts about a Universe of possibilities. A dynamic and transcendental reality, where we are able to contribute, in a certain way, to human society. We are facing a movement that seeks, through knowledge, to collaborate allowing people realize their potential in a serene, confident and synchronized way with their life purpose. And to better explain this transformation proposal, we have Juliano Pozati, entrepreneur, spiritualist, Strengths coach, writer, and founder of The Circle, in an amazing interview!
In a concept of approaching, encompassing, and understanding points of view equidistant from the center (mechanical and limited), what would be the premises and goals of The Circle, for the sake of love and harmony among beings?
A circle is a sacred shape in geometry reason being its composed of multiple points of view that are equidistant from a center. When we draw a perfect circle with a caliper, for example, and remove the caliper, all you can see is the circle, the center is no longer visible, but there is a center which reorients, which establishes the balance and harmony of the position of each point that is in its proper place. No point takes the place of another. My place is mine alone, and your place is yours alone. And the broader knowledge of truth arises when we develop, within ourselves, the respect and desire for integration within the multiple points of view and experiences.
Brazilian philosopher and writer Leonardo Boff would say "every point of view is the view from a point". Every reader of a book is also a co-author, because nobody interprets that work as you do. And when we talk about equality, we need to conjugate it together with the word difference. With respect for differences and their integration, so that everyone's existence is enriched.
Within The Circle we understand that knowledge is an experience with the truth. And truth is ultimately, an experience with the love that unites us and leads us to what is goodness. The more we wander through the different schools of human wisdom, we realize that this truth is fragmented in different points of view. And respect, admiration, and reverence for these knowledge schools is what makes us, The Circle, a philosophical school. We seek wisdom wherever it is found.
Exoconsciousness. Very few people are familiar with this word. How is this concept presented and discussed in The Circle movement?
Exoconsciousness is a very peculiar word. And to explain it I have to tell a story. I had an experience through Brazilian ufology when I produced the documentary Deadline, according to Chico Xavier (2014), which gained national projection in Brazil, and brought together spirituality, ufology, cosmic consciousnesses, all of this stitched together by the famous Brazilian medium Chico Xavier (*) and his work.
Then one night I was in my house in meditation, already in an altered state of consciousness, and I thought that ufology, no longer made sense to me, because it comes from the acronym UFO, in English, which means "unidentified flying object".
And, in fact, what interested me at that time was not the so-called unidentified flying object, but who were the humanities that were and are visiting the Earth's atmosphere. I thought that there was no point in talking about ufology because these flying objects are already more than identified. The question now was to know who is operating them, why they are here, and what kind of relationship we can have with them. This new consciousness awakened in me and then a word appeared on my mind: Exoconsciousness.
As there is exopolitics, which considers politics outside planet Earth, the time had come, in my opinion, for us to start thinking about consciousness also oriented outside the Planet, with the purpose of interchange with beings and humanities that are one step ahead, and still wish to collaborate with our journey, according to the law of fraternity.
I did a Google search and did not find any mention of the term in Portuguese. I tried in English, Exoconciousness, and found the site of Dr. Rebecca Hardcastle Wright, founder of the Institute for Exoconsciousness in the United States. I contacted her and we talked for two hours. Today I am board member of the Institute. And the most interesting thing about meeting her was that she told me she had the same experience as me with this word.
The USA Institute for Exoconsciousness defines Exoconsciousness as "the innate ability of all human beings to connect, communicate and co-create with extraterrestrial and multidimensional beings".
We, at The Circle, have made a slight semantic adjustment and we define Exoconsciousness as "the natural ability we have to attune, connect, communicate, and co-create with multidimensional beings and humanities." First, we add attunement, because all we see of the global meditation movement is just the first step to tune in. I define attunement as a mental predisposition. Attunement leads me to connection, to get in touch with a reality that will necessarily lead me to the process of communication with other beings who cohabit the same vibratory range. And this communication leads me to co-creation, which is none other than the expression of the Law of Fraternity. In my opinion, the main difference is in the entrepreneurship, which means to decide to accomplish.
(*) Francisco Cândido Xavier (1910-2002), one of the most important exponents of Spiritism in Brazil. He channeled more than 500 books, in different literary genres and translated into several languages, in addition to hundreds of letters from deceased people to their loved ones.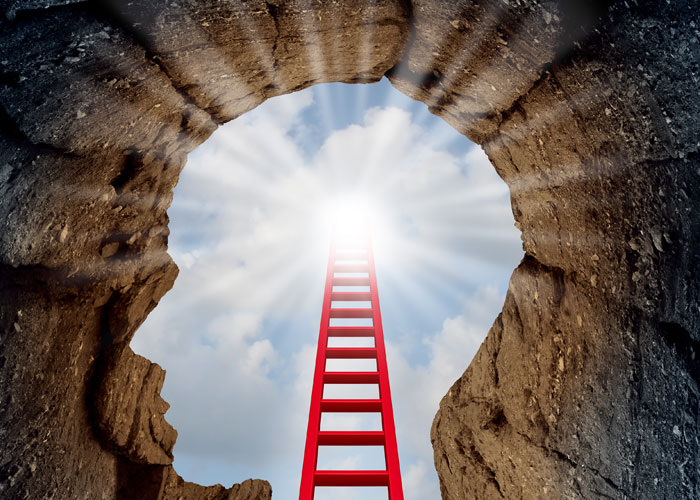 My place is mine alone, and your place is yours alone. And the broader knowledge of truth comes when we develop, within ourselves, the respect and desire for integration from the integration of multiple points of view and experiences.
In the midst of processes of self-knowledge and expansion, in a didactic and comprehensive way, what would be the pillars of The Circle?
The Circle operates based on three pillars: Knowledge, Movement, and Transformation. Knowledge is what happens inside of us from the contents we come into contact with. For example, I have read several books about fatherhood, but none of them managed to make me know what it is to be a father, as when I saw my son being born. This knowledge generates within us a Movement of attitudes related to the expansion of consciousness, then new postures are demanded, and we want to position ourselves differently, because that knowledge now inhabits us. And this internal movement of change will lead us to the external movement of Transformation.
Knowledge, Movement and Transformation resonate with pillars such as Liberty, Equality and Fraternity, from the French Revolution. It also overlaps with Rudolf Steiner's ideals of Think, Feel and Act or with the Know Thyself, Master Thyself and Transform of the Oracle of Delphos.
Science, spirituality, religion… is it possible to combine all these aspects to the study and practice of exoconsciousness?
Yes, Exoconsciousness provides us the possibility of being spiritualized free thinkers, not bound to religious or scientific dogma. Science has become very dogmatic as an effect of and as opposition to the religious oppression it suffered in the Middle Ages. And we human beings live very much in the dominance of the Cult-Clergy-Day-Temple paradigm:
• Cult – the form, ceremony, ritual;
• Clergy – we depend on someone, an elected person, a chosen one, an anointed one, a pontiff, a medium, someone to channel;
• Day and Temple – we need to be on a specific day in a specific place to be able to connect.
When we move into exoconsciousness we realize that we can be part of a movement as spiritualized free thinkers, we realize that this whole paradigm was useful at some point in humanity, but that at this moment we need to take a step beyond, realizing that the cult inhabits us. And that we, as beings in a process of self-knowledge, can seek the transcendent without being a channeler, a clergy member or priest, as we are the priests of our life, because the divine inhabits the temple that we are every day. This means that we are free to think. Freedom and knowledge are concepts that resonates back within us.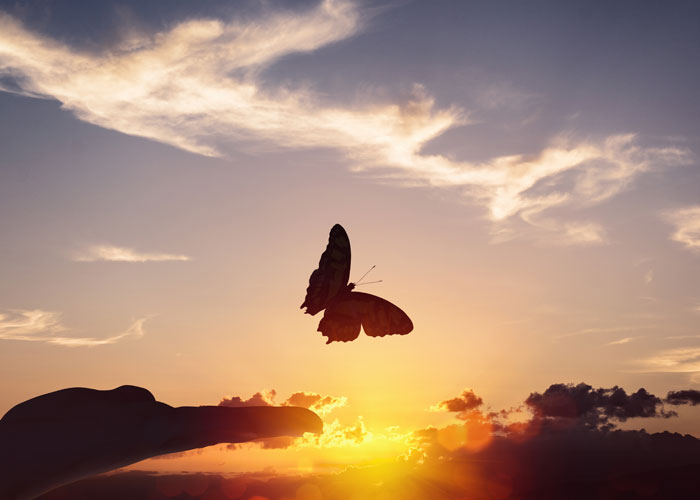 We, as beings in a process of self-knowledge, can seek the transcendent without being a medium, a clergy member or priest, as we are the priests of our life, because the divine inhabits the temple that we are every day. This means that we are free to think.
We are facing a planetary transition process, a period of great challenges and trials. How would you define the role of the exoconscious human being facing the transformation and regeneration of the planet?
At the epicenter of the concept of Exoconsciousness is the co-creation, and this presupposes entrepreneurship, that is, decide to accomplish. It's not about us all leaving our companies and jobs and becoming holistic therapists, it's not about leaving society and taking refuge in an environment where all we talk about is spirituality and living apart from the world. But it is about bringing and integrating the spiritual dimension as the epicenter of the circle in all human dimensions. This makes everything revolve around a spiritual epicenter, which is a set of mystical experiences and knowledges that anchor values in us that are beyond what can be priced in our society.
When we begin to understand this concept of spirituality as the axis of our lives, we decide to undertake and realize, to bring the presence, the cooperation, the know-how of these beings to the creation of practical solutions for our lives. It is not a way of escaping or generating psychic fantasy that makes us feel special, chosen by beings of light. It means empowering our being with the notion of our natural talents, to find the fulfillment path in our lives.
Among the premises of the Movement, you constantly prize the search for knowledge, correct? What would be the main sources for us to aim in this process? Interior transformation, for example, would be a way to work on the evolution of the being, in communion with exoconsciousness?
Correct, we value the search for knowledge. All knowledge brings usefulness to us, and it is impressive how, based on the principle of correspondence, even a knowledge apparently disconnected from us will teach us. This is a concept that Buddhism will call the sermon of the inanimate.
As we go through the knowledge schools, we begin to understand that the same knowledge permeates several schools and disciplines, and that the separation of the disciplines served an industrial pedagogical purpose. But we are human beings, if I have a liver problem, I can't just look at it, I have to look at all that is around the problem. It is the same way with knowledge, we need everything that can offer us clues about the laws that govern the universe.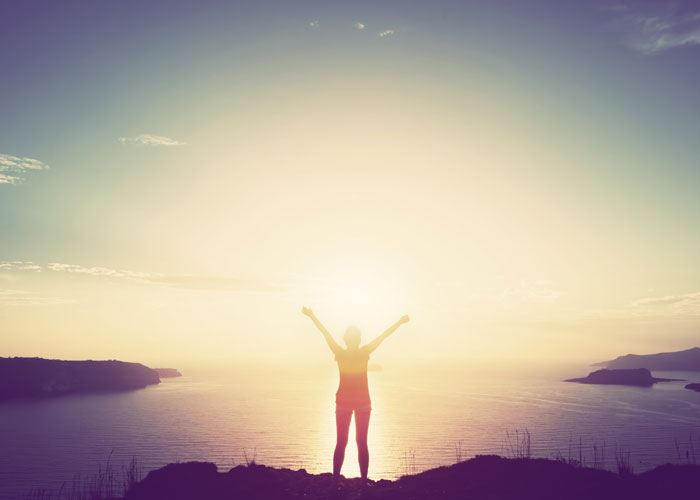 It is not a way of escape or of generating psychic fantasy that makes us feel special, chosen by beings of light. It means empowering our being from a notion of our natural talents to find the path of the flow of fulfillment in our lives.
The Circle often talks about Hermetic laws, such as mentalism, correspondence or rhythm. Since the movement is a transcendental initiative, how do you apply the universal laws to bring about the improvement of our way of living on Earth?
Essentially, the contemplation of the laws of the universe brings us a sense of the mechanisms of life in all its dimensions. When I am able to contemplate and recognize these laws, it is as if I identify the flow of a river current in which, if I align my canoe, I will gain speed and travel potential, because I will be paddling in favor of the flow, with more serenity, realizing that everything in life works in cycles.
The Hermetic Laws can be applied and identified in all areas of life, since emotional management up to an improvement in the way we relate to each other. And more than that, we come to understand the invisible hand that somehow rules and sustains us, and we become more and more philosophers and contemplators. Philosophers because we seek the wisdom of living in all things, and contemplators because we observe that this wisdom governs all forms beyond those that we are able to see with our physical eyes.
Although there is an infinite number of individuals willing to start a process of transformation and revision of their values, we live in a polarized reality; a kind of interrupted evolution – or even an evolutionary regression, according to certain points of view. How does the Movement seek to get back on the path of integration with THE ALL?
To answer this question, I will have to tell you a story. Here in Brazil, we usually have a small storage room, a little room next to the car's parking space to store things that we don't use very often. I had a very good room like that, until one day it was full. But I realized that I was occupying the bottom part of that cubic space, the floor, while there was all the vertical space at its height. So, in this transition process I came up with the idea of verticalizing this paradigm. I bought shelves. But there was a problem there: I was already aware that the old paradigm didn't work, and I had a notion that the new one was going to bring the solution.
There is the process of transition from the old to the new. That is, I had to take everything out of the little room to install the shelves. And at first everything was a mess, the reality seemed to be getting worse as I decided to undertake a new paradigm. But the initial worsening was only the first step in installing the new paradigm with the shelves. And then I began to put things back in, by selecting what should actually stay there and what I could get rid of.
This is the process that our planet is going through in the current planetary transition. We have taken all the things out of our little room and they are out in the open, thanks to the global computer network, to this moment of connectivity that has never existed with this humanity and now is present on this planet. Now the work is to start choosing what is worth keeping with us, and what we need to release in order to prosper as a race.
I don't agree that we are in worse or retrograde times. The mess is just out. It is the same mess, the same things. It is up to each of us now, with the new awareness of a new paradigm, to choose what is worth staying on this planet and what is worth releasing.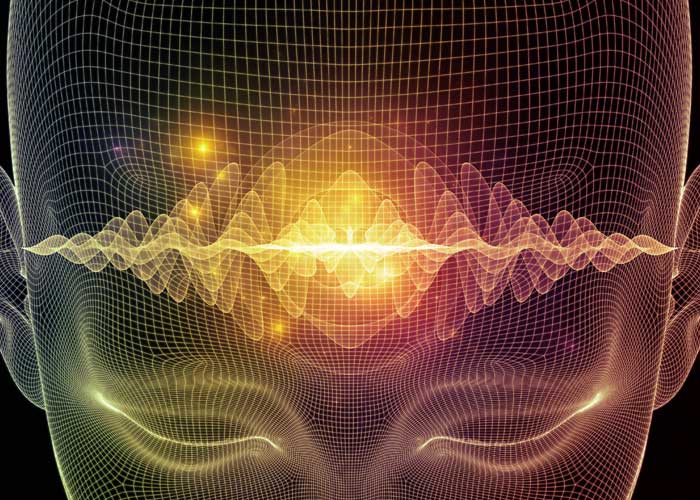 As our consciousness expands and our priorities align with the goal of human evolution's community and of a better world, the more we enter into the mental vibratory range of these beings who wish to collaborate with this moment.
When we talk about exoconsciousness, we also exalt the existence of extraterrestrials and multidimensional beings in communion, forming an egregore. How can these influences help someone become an "ideal model of human being"?
It is the law of fraternity that one who knows more helps one who knows less. This is the real exercise of true power, which is the ability to collaborate so that others also reach their potential on the evolutionary path. When we talk about extraterrestrial and multidimensional beings willing to collaborate with us, we are talking about beings who are willing to help those who know less.
In an allusion that everyone knows, it is as if we were thinking of Doctors Without Borders, a movement that strives to help the humanity in a state of disaster on this planet. It is not for money or status. They do it because it is what needs to be done. We all receive care when we are born. "Milk to babies and meat to adult men", is one of the precepts of Hermeticism.
When I look at this great universal family, I realize that it is the opportunity for these beings to serve and evolve in the practice of love and power, that is collaborating with our evolution. These beings bring examples of how their societies works, how they have overcome the paradigms in which they lived but, more, than anything, they are not here to steal any credit for our achievement. As our consciousness expands and our priorities align with the goal of evolution of the human kind and of a better world, the more we enter into their mental vibration range, these beings who wish to collaborate with us. So, it is not uncommon to see exoconscious human beings having innovative ideas in all areas of society.
Still with regards to the influence of extraterrestrials and multidimensional beings on the Earth environment, what are the bases of The Circle for this connection?
The foundations of The Circle are formed from the concept of consistency and coherence over time. We set out on a journey of personal development and expansion of our multidimensional sensory-perception capabilities, again, with consistency and coherence over time. We practice every day our Spiritual Journal, a moment of meditation and recollection, when we bring our consciousness to the present moment, enjoy the gift that the present is and, from this moment on, we enter in tune, in connection, and in communion with these beings. The process of co-creation happens in many ways, because each of us has a unique path.
The Circle as a philosophical school and business, holds a communication meeting with these beings once a week, using a clipboard that we touch with our fingertips and wait. The energies gathered at that moment move this board, writing words and messages that have to do with the company's daily life, information that is often anticipated in dreams and clairvoyance, or even psychophony (*). All this we record, transcribe, and make available on the site Spiritual Diary. And as the years go by, we see manifested the concept of consistency and coherence over time. And we realize that this integration with the spiritual team and egregore that oversees The Circle project has yielded us extraordinary fruits. I look at psychic communications from three or four years ago that make a lot of sense today.
(*) Psychophony (from the Greek psyke: soul and phone: sound, voice) is the name given by Spiritism and some other spiritualist traditions to the phenomenon where a spirit talks using the voice of a medium.
According to the principles of The Circle, what would be the best way to start on this learning journey? Is there an ideal profile, a mentality, or even a greater sensitivity needed?
We start from the concept of Exoconsciousness that this is an innate capacity of the human being. However, it is necessary to start and to persevere on this path. It is not because it is a natural capacity that it will be fully available from the moment you become aware of it. On the contrary, it requires development.
We need to learn how to develop ourselves, and the paths are diverse. Many people find this in spiritism, in meditation, in oriental cultures; each one will find their path within his or her freedom as a spiritualized thinker.
In The Circle, we have a main course available – Exorealization – in which we teach, throughout one year, the development process, from the memories of the General Alfredo Moacyr Uchôa (*), researcher and mentor of The Circle, we go through the understanding of all modern mysteries, we advance to multidimensionality, sensory-perception, universal laws, Jung's analytical psychology studies, myths, symbols, dreams, traumatic responses, the great hero's journey, the origin of consciousness, the process of co-creation, and the goal, which is the creation of an exoconscious civilizations. If you enjoy this kind of approach, the course takes about a year to complete, with eight modules and 89 recorded online classes and live mentorships.
(*) General Alfredo Moacyr de Mendonça Uchôa 1906-1996) was a recognized Brazilian parapsychologist and ufologist, with vast knowledge in Theosophy. He served as official engineer of the Brazilian Army and as a Professor of vector calculus and rational mechanics at the Brazilian Military School. He is the spiritual mentor of The Circle.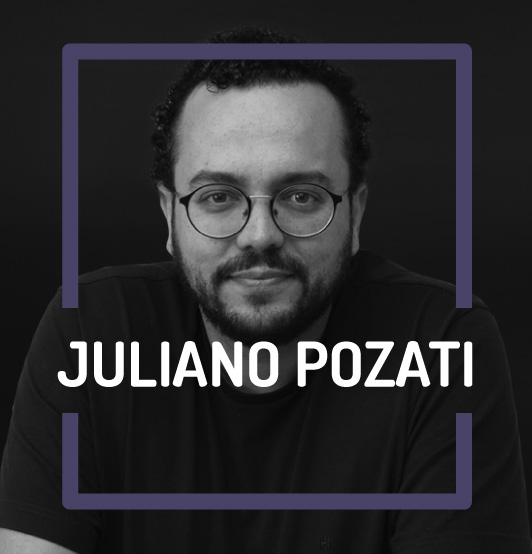 Biography
Mentoring in natural talents and exoconsciousness. Entrepreneur, spiritualist, Strengths coach by the Gallup Institute and a writer. Half hippie, half witch, half crazy. Father of Lorenzo and Founder of The Circle, an exoconsciousness philosophical school for spiritualized free thinkers.
Publicist since 1999, Bachelor in Marketing and Post-Graduate in Military Strategy for Business Management from the Foundation Armando Álvares Penteado (FAAP), member of the Advisory Board of The Institute for Exoconsciousness (USA) and partner of The Spiritual Science Foundation (Spain).
As a documentary filmmaker, he produced Dealine according to Chico Xavier (2014), The Afterlife Investigations – Brazilian Edition (2015), In the Midst of Us (2016), and When I Remember Chico (2018). He is the author of the books Dealine according to Chico Xavier, Exoconsciousness, Contacted Mediums in Brazil, and They are Among Us.