Astrological Calendar 2022 – Transits and monthly forecasts
---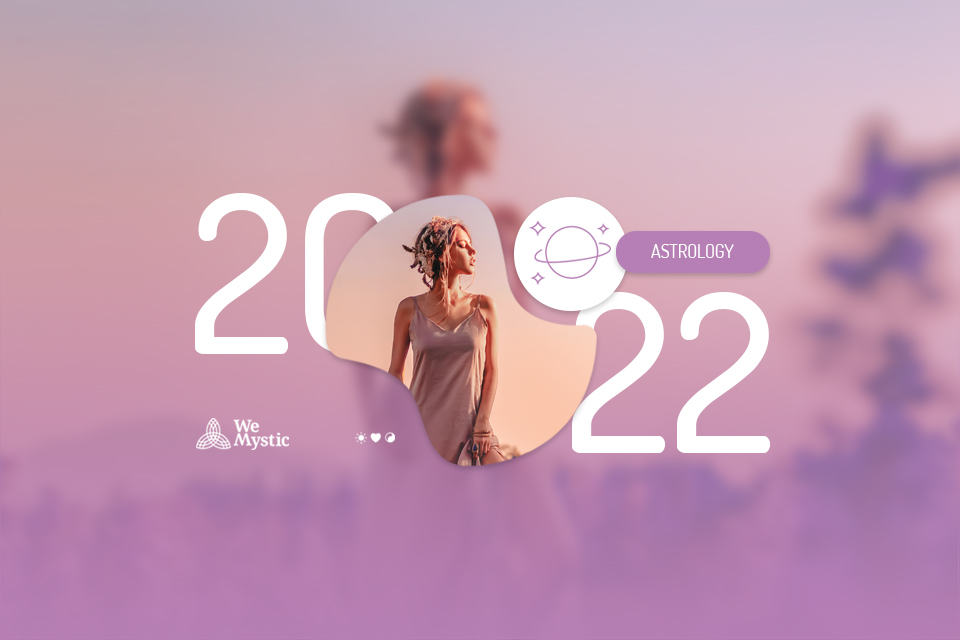 Brasilia TimeZone | Brazil (GMT -3)
Ready for the transformations and new things that the coming year (please let it be better) is holding for the planet? Jupiter transits promise improvements, but Mercury retrogrades may cause some difficulties. Are you ready to know the major events and the astrological calendar for 2022? Here's what the year holds.
Jupiter conjunct Neptune in Pisces and the renewal of hope
Jupiter and Neptune, planets that rule the sign of Pisces will make conjunction in April 2022. The rare conjunction marks the beginning of a 13-year cycle, as this conjunction only happens in this time interval.
Jupiter and Neptune are outer planets whose cycles are slow and their transits influence the collective. Jupiter stays 1 year in each sign and Neptune about 14 years. When these two planets meet, a new cycle of spiritual and cultural expansion begins, with changes and new artistic, creative and social demands.
The last conjunction happened in 2009 in the sign of Aquarius, and in recent years we can observe the advance of technology, multimedia, and digital platforms with information and services that influence daily life, art, cinema, music, health, and well-being.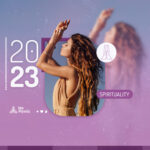 You may also like
Jupiter and Neptune in Pisces: much inspiration, artistic manifestations, and healing
The conjunction in the sign of Pisces will bring important changes in the coming years in the field of the arts, spirituality, medicine, and all the guiding and healing arts. It will be a very rich time of inspiration, artistic and spiritual manifestation. In addition to the likely creation of social and solidarity programs.
As we are experiencing a pandemic, it is possible that advances will occur in terms of healing, prevention, vaccination and treatments in general. Advances can also occur in various fields of health, medicine and well-being.
In the arts it can also be a very rich period of inspiration, creativity and a lot of production. Cinema, music, and the plastic arts should all benefit. It is possible that there will be the creation of programs and laws to encourage culture.
In the religious and spiritual field there will also be expansion and growth. But it will be important to beware of false prophets and gurus.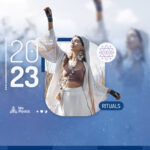 You may also like
Imagination, intuition, compassion, and search for dreams
From January to May, while these planets are in the sign of Pisces, these will be months of more sensibility and of search for solutions to get us out of the crisis we are going through. The collective dream in search of a better world will be more evident.
Still in the collective field, the months in which the conjunction is activated, between March and April, will be a period of more understanding, compassion, and solidarity. In general, people will be more sensitive, understanding, and kind.
On the other hand, it is also possible that there will be an expansion of the negationism and alienation that Neptune in Pisces has been bringing and that has increased in recent years. These movements demonstrate a non-acceptance of reality and a way of escape, of escaping from an uncomfortable truth.
In your personal life it will be fundamental to follow your intuition, observe the signs, use your sensitivity, stay connected to your dreams, develop your spirituality, and especially keep your faith. It will be a very positive phase of renewal of hope.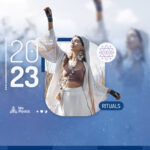 You may also like
Jupiter in Aries: courage, initiative, and a new cycle of growth
With the entry of Jupiter in Aries in May, a new phase of individual growth, leadership, and the desire for freedom of action begins.
The transit of Jupiter in Aries will last until the end of October and the last days of December. During this period there can be stimuli and an increase in entrepreneurship and self-employed activities. If you want to start your own business, the phase is promising.
On the collective level there will be enthusiasm, increased confidence, and courage to start new behaviors and conducts. The only challenge will be not to forget the collective, because there will be a tendency to prioritize individual freedom, which can hinder development and harmony in society.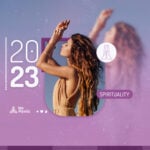 You may also like
Mercury retrograde
Mercury, the planet of communication and ruler of the signs of Gemini and Virgo, is connected with knowledge, organization, and routine, and reveals the way of speaking, writing, expressing ideas, manual and mental skills, the way we communicate, the learning process, and intelligence.
The retrogradation of Mercury is well known and commented on, because of its influence on daily life and because this planet goes retrograde three or four times a year.
In 2022 Mercury will retrograde 4 times:
in May in the signs of Gemini and Taurus,
in December in the sign of Capricorn.
Astrological calendar 2022
You may also like:
---