Pluto in our birth chart: how we transform and regenerate
---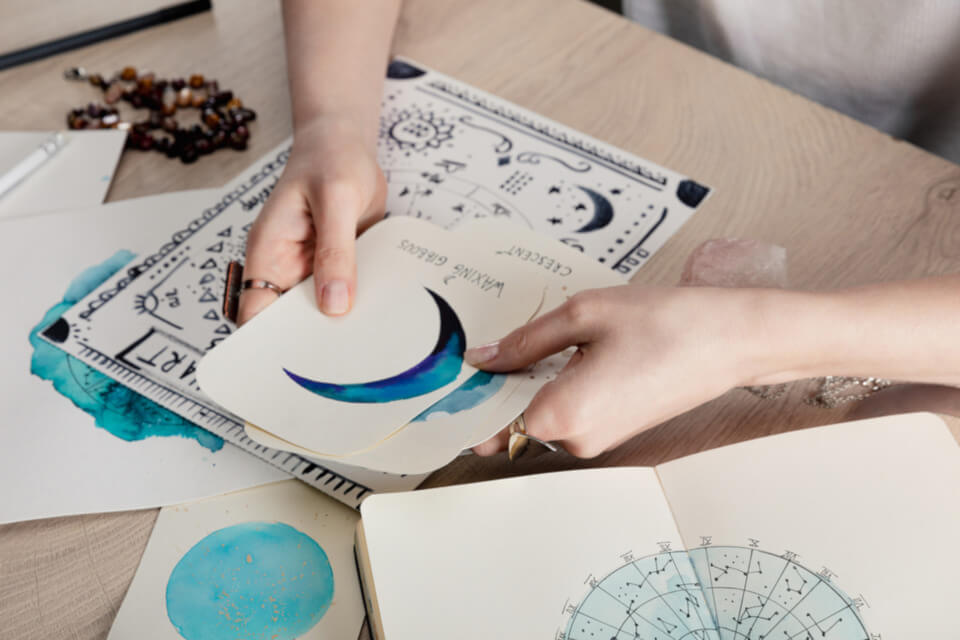 The Sun sign tells us about our main essence, but we are so much than that. To be sure, we can take a look at our birth chart. This system of stars and planets positioned at the moment we were born gives us more than you imagine. Pluto, for example, plays a key role in how we deal with crises and conflicts. In this article, we will show you everything about this planet.
Receive all our tips by email!
Love Astrology? Subscribe Now and Receive Exclusive Content!
Pluto: a planet like a Phoenix
---
Before you know how Pluto influences us, it is important to know his story. In Greek mythology, Pluto was the son of Saturn and brother of Jupiter and Neptune. When Jupiter dethroned their father, the Kingdom of the Earth was divided between skies and surface (for Jupiter himself), seas (Neptune) and underworld plus hell (Pluto).
At first glance, we may think that Pluto has received a bad inheritance. But we can not rule out that all parts of the world teach valuable things. It is in the underworld that we face what we may try most to hide, but it is necessary. Face to face with our conflicts is when we can observe and look for solutions within ourselves to overcome them.
Like the gems and oil that lie beneath the ground, Pluto's nature has an aura of treasure. He proves that what is beneath the surface has immense value and works tirelessly to show it to humans. When you stop to connect with yourself, he invites you not only to look inside, but to dig deeper.
He wants humanity to find the real value of spirit under the many layers we have built over the course of our lives. In order for this to be achieved, he allows us to work our spiritual receptivity and enlighten our conscience. We all agree that it is not easy to deal with certain issues, but in the end, he helps us to show the purpose of suffering. In other words, he invites us into darkness, so we can find the light.
Like Uranus and Neptune, it is a planet that influences an entire generation. It is the slowest of the planets and moves about less than two minutes a day. And this is variable, since there is not always movement. As it passes from 12 to 32 years in the same sign, people who are born within one of these periods end up having the same positioning of Pluto.
The good and bad side of Pluto
One of Pluto's best features is that of transformation. For him, there is no suffering in vain because he believes that every painful process we go through brings some good fruit. For as long as it takes to see a positive result, we will always leave differently after a conflict. One of the other positive things about this planet is that it helps with the approach of the Divine. After all, in times of crisis is when we are more in touch with what we believe and gives us faith.
This relationship with mysticism also helps us to capture subtleties that we did not yet know. Instinct and hidden forces that we can put into motivation and resistance to difficulties. The ability to fall and rise a thousand times, ready and renewed for the next battle is the translation of the regenerative capacity that this planet offers us.
Pluto is the God of the shadowy, so it is not hard to imagine that his negative side can be very dangerous. As he already flirts with the depths of our thoughts, his bad side has everything to do with what we do with our own mind. Obsessive and self-destructive thoughts are recurring from his bad energy, unfortunately.
People can start isolating themselves, keeping secrets and not letting anyone in to help. There may be cases of paranoia and a sense of persecution. If the individual has not yet reached this point, he can try to control others by becoming super domineering and possessive. The character also becomes dubious, with manipulation and ambition in excess.
Pluto guide
---
You may also like:

98.1% (1312)
---