The 12 houses in a Birth Chart
---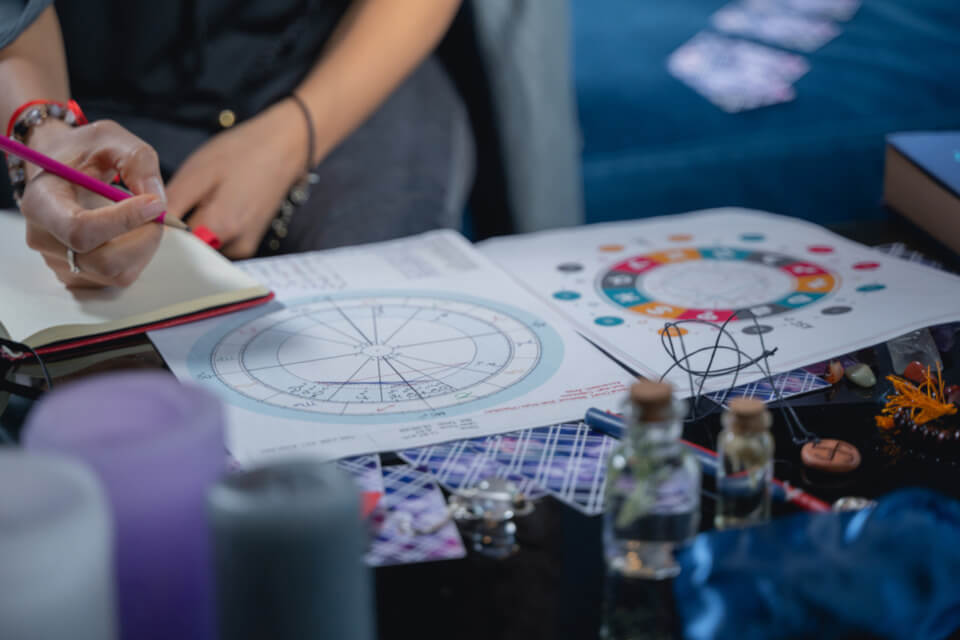 By looking at a natal birth chart, we begin to understand the inner workings, personality traits, and desires of a given individual. This type of astrology chart is a mathematical analysis that determines the location of the ten planets, at the exact moment of your birth. Each of the planets represents ten instinctual urges we have as human beings here on Earth. Get to know more about the 12 houses in birth chart.
As a reference, the ten planets include: The Sun, the Moon, Mercury, Venus, Mars, Jupiter, Saturn, Uranus, Neptune and Pluto.
This astrology chart also contains twelve houses, and each of the ten planets is located in one of these houses. The 12 houses in the birth chart are also mathematically calculated according to your exact time, location and date of birth. Each house helps to decipher the area of your life that you experience the energy of each particular planet.
Here, we will help you understand what area of your life each house reflects, so you can understand the astrological predestination you chose in this lifetime, when compared to your own personal chart.
Receive all our tips by email!
Love Astrology? Subscribe Now and Receive Exclusive Content!
Houses in a Birth Chart: what you need to know
---
12 Houses in birth chart – House of Self
This house represents our self-image, identity, and personality (that we project to others). It also represents the first impression we give off, such as our physical appearance and natural defense mechanisms. As this house is ruled by cardinal fire sign Aries, the first sign of the zodiac, it also represents how we initiate action and pioneer ideas.
2nd House: House of Possessions and Money
This house represents our Earthly personal possessions and money. It also represents our inner self-worth, (as opposed to the personality you give off in the 1st House). This house is ruled by Taurus, the fixed earth sign of the zodiac, which is most associated with all of these material aspects in life.
3rd House: House of Communication
This house represents communication in general, as well as the lower mind (physical realm), which includes: language skills, reading, writing, teaching, and intellect. This house is ruled by air sign Gemini, the zodiac sign most associated with communication and mental logic in the physical realm.
4th House: House of Home and Family
This house represents our personal life at home; family, parents, caregiving, personal foundations, and sense of security in our domestic life. It also represents our deepest emotional needs and our connection with our past. This house is ruled by the cardinal water sign Cancer, the most nurturing sign of the zodiac.
5th House: House of Creativity and Pleasure
This house represents creativity, fun, romance, risk-taking, gambling, entertainment, hobbies, and other aspects of "play." This house is ruled by Leo, the fixed fire sign of the zodiac, which is relevant as this sign is known for being confident in who they are, and enjoying it in dynamic and outgoing ways.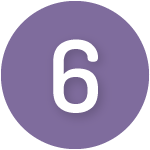 12 Houses in birth chart: House of Work and Health
This house represents jobs (as opposed to career in the 10th house), service, projects, techniques, and even self improvement and personal hygiene. This house is ruled by earth sign Virgo, well-known for perfectionism, being obsessively analytical, and having a humanitarian-based attitude and zero tolerance for slacking off in the many methods of life.
7th House: House of Relationships and Partnerships
This house represents marriage, connecting with others, and all other one-on-one relationships we have – even that which we have with ourselves, such as with our ego and shadow side. This house is ruled by air sign Libra, most known for wanting a balance in partnerships and connecting with others (as depicted by their glyph of the "scales").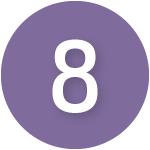 8th House: House of Sexuality and Transformation
This house represents an energy of power, money/sex, and our attitude toward change and crisis. This house is ruled by water sign Scorpio, which is well-known for having a very sexual nature, deep intuitive psychological/dark tendencies, and is associated with the process of death and rebirth.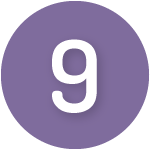 9th House: House of Belief Systems
This house represents philosophy, religious beliefs, morality, personal truths, and dreams/visions of the higher mind (via meditation and the metaphysical). It even represents our sense of adventure, travel, and foreign cultures. This house is ruled by fire sign Sagittarius, well-known for having a very philosophical, truth-seeking nature and a strong desire to venture into the "unseen," whether it be our subconscious or to foreign lands.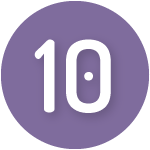 12 Houses in birth chart: House of Career and Status
This house represents career, business, authority, contribution to/position in society, government, and sense of duty. This house is ruled by earth sign Capricorn, known for being (seemingly) overly serious, and more concerned with money, achievement, and success of status in any measure.
11th House: House of Aspirations and Community
This house represents friends, large groups, organisations, and memberships. It even represents our wishes, true inner life purpose and our role in this lifetime. This house is ruled by air sign Aquarius, the zodiac sign known for being more introverted, yet being extroverted with it comes to humanity and having high aspirations for themselves.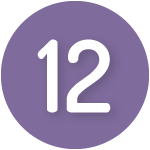 12th House: House of Soul and Subconscious
This house represents mystical awareness, self-reflection, spiritual studies, higher power, karma, and soul growth. It also represents private affairs, self-deception and even escapism. This house is ruled by water sign Pisces, the last zodiac sign most associated with having a spiritually advanced mind and interest in spirituality.
You may also like: 
---