Vedic Astrology: everything you need to know
---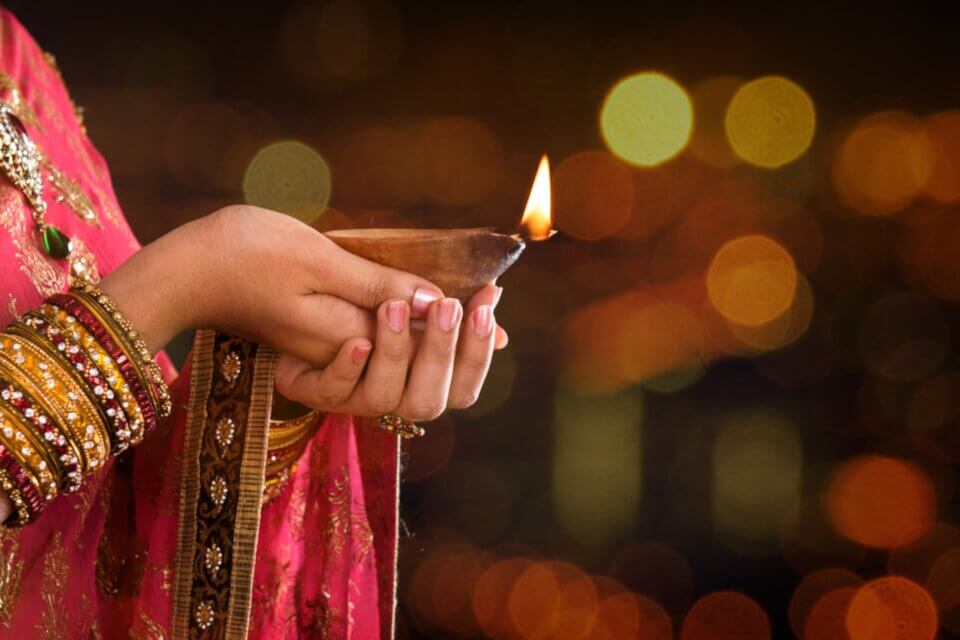 Hindu or Vedic Astrology, this Eastern Astrology is similar in structure to the one we know in the West. All the signs are shifted here, as this astrology not being based on the same astral data. It's also a great way to get to know each other better and make the best decisions for your future. Vedic Astrology has its origins in the Vedas, sacred texts at the base of Hinduism.
Receive all our tips by email!
Love Astrology? Subscribe Now and Receive Exclusive Content!
Vedic Astrology: Principle of astrological houses
---
Each natal chart is made up of 12 bhavas (houses or sectors) that corresponds to x different areas of life:
1st bhava: body, self, trunk, birth, health, personality, head, skull, brain.
2nd bhava: Speech, emotions, faith, imagination, ability to give, food, income, face, throat, right eye.
3rd bhava: desires, adventures, talents, sisters and younger brothers, ambition, motivation, arms, bronchi, right ear.
4th bhava: Happiness, home, relationship with mother, vehicle acquisition, school education, chest, lungs, heart.
5th bhava: Creation, ideas, children, humanitarian missions, spiritual practices, university education, stomach, liver, spleen, kidneys.
6th bhava: Diseases, immunity, service, enemies, domestic animals, ability to overcome obstacles, intestines, digestive tract.
7th bhava: The partners, the spouse, sexual relations, business, associates, things to learn, the lower abdomen, the colon, the bladder, the internal sexual organs.
8th bhava: The hidden, the death, the occult, the astrology, the longevity, the insurance, the risk, the money of the partners, the rectum, the external sexual organs.
9th bhava: Masters, pilgrimages, grace, spirituality, far-away travel, learning, teaching, ethics, philosophy, hips, thighs.
10th bhava: Work, profession, public status, recognition, karma, knees, skeleton.
11th bhava: Friends, abundance, material goods, calves, ankles, left ear.
12th bhava: Tea release, loss, prison, waste, abroad, the face, the dream, the repressed, the subconscious, the feet, the left eye.
Differences with Western Astrology
---
Western Astrology was conceived by Greeks and Babylonians about 2,000 to 3,000 years ago. They believed that, the Sun was the center of the solar system. They use the tropical zodiac, which measures the relationship between the Sun and the Earth (Tropic of Cancer and the Tropic of Capricorn).
Around the 22nd of March every year, this marks the beginning of spring, the spring equinox where we have day and night of equal lengths. This is astrologically true and is the beginning of a new year. One of the Roman emperors made 1st of January the beginning of the calendar year, but that does not mean anything astrologically.
It is the new astrological year that dictates the first sign, Aries, which begins at the time of the spring equinox and the other signs follow in their consecutive order.
You may also like:

98.1% (1312)
---