---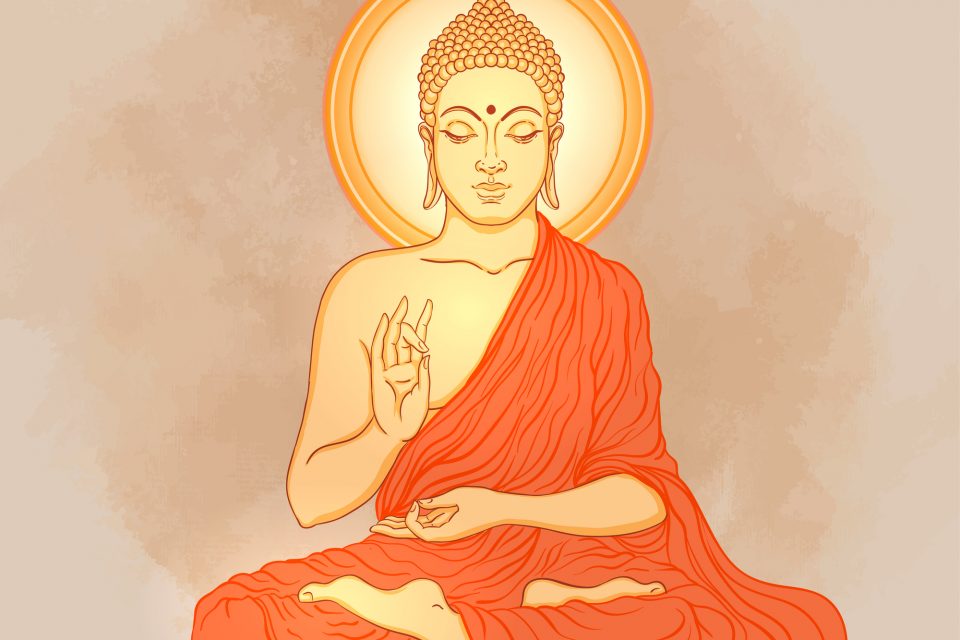 Buddhism is the manifestation of the existence of Buddha, his teaching (Dharma) and the Sangha (order of the monks). These are the three most important elements of Buddhism. The Buddha said to his disciples before entering Nirvana: "Do not be sad and afflicted by My disappearance, as long as My teaching and the Sangha exist, I am still alive in this world."
What is Sangha?
---
It is the Community of more than 4 devout disciples of Buddism who have received the ordination major, the set of rules to lead a pure and harmonious life following the teaching of Buddha. they should serve as examples and guides to help others understand the Doctrine (Dharma) and to follow the path of true happiness. In the Sangha, there are monks called bhiksus and nuns called bhiksunis.
Buddhists who have not left their family life are not part of the Sangha. they are called upasaka, when it comes to a man, upasika when it comes to a woman.
What is Dharma and why practice Dharma?
When you suffer, whether physically or emotionally, when your mind is not at peace, what do you do? You are looking for solutions to overcome them. It can range from the innocent piece of chocolate to soothe the heart, to excess of alcohol or violence against yourself or others.
We all suffer because life puts us to the test. What to do? Philosophy is the only one to be able to bring us durable solutions, because a glass of chocolate will make you feel good for a moment, a glass of alcohol will relieve you momentarily, but these practices only repress your emotions. These are backup solutions. They are healing.
Dharma practice allows you to find inner peace so that each trial gives you more strength, so that your pure energy is never blocked or stopped. For you to live with your whole being while respecting those around you. The practice of Dharma is preventive, it will always be beneficial.
Is Buddhism a Philosophy?
Etymologically philo means love, and sophie means wisdom. If philosophy is love of wisdom, we can say that Buddhism is a philosophy, because Wisdom is the most important quality in this practice, it predominates faith and love. The job of a Buddhist is to develop his wisdom. A Buddha is one who has his Wisdom fully developed.
In a general way, philosophy is the rational and experimental study of nature and life. With this definition, we can also say that Buddhism is a philosophy, because it is thanks to its rational and experimental study of nature and life that the Buddha developed his doctrine (Dharma).
---
You may also like:
---