Birth Chart: Houses, Planets, Signs and Aspects
---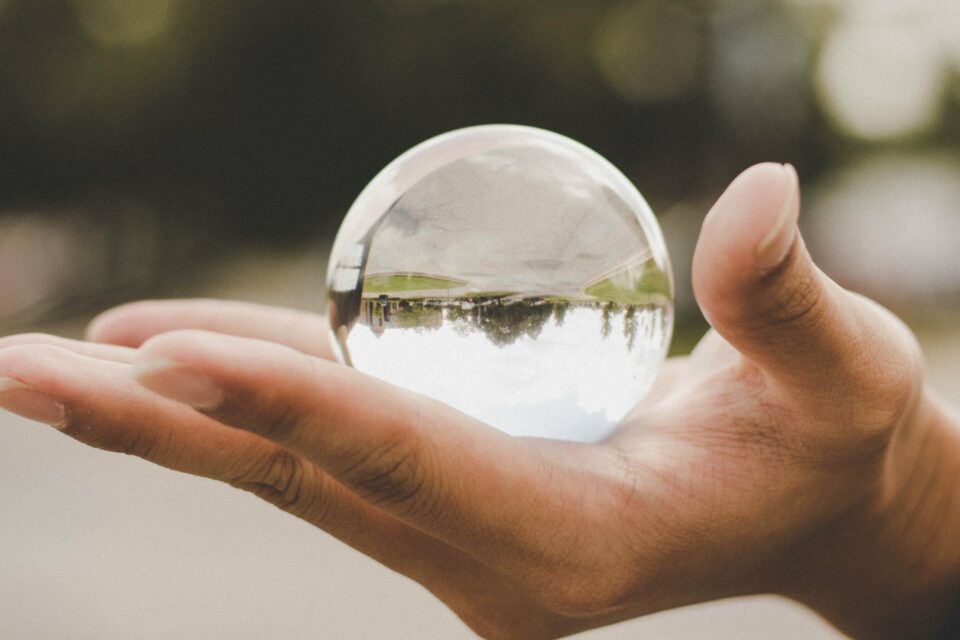 You are an extraordinary being that is completely unique. Your birth chart is a phenomenal tool that reveals just how unique you are by providing valuable information and knowledge, unlocking the mystery of your true self.
By analysing your astrological birth chart, you can start to understand the personality traits, inner workings, and desires that you naturally possess. An astrology birth chart, (also referred to as an astrologic natal chart), is a powerful mathematical chart that calculates the positions of the planets, within the astrological signs and the houses, at the exact time of your birth.
"Aspects" are also used, which analyse the energetic relationship between the planets in your chart, (these "aspects" are a very in-depth set of concepts analysed after you understand the chart in general, and we will discuss them here too).
There are as many different ways to interpret an astrological natal chart as there are people in the world, since each of us has our own personal dimensions of perception. Mathematically, the chances of two birth charts being exactly the same can only happen once every 25,000 years at the earliest, because this is the amount of time it takes for all of the planets to line up the same way twice.
These two people may even have to be born in the exact same location as well! This proves just how exceptionally unique you are. Your natal birth chart uncovers strengths, weaknesses, predestined karma, best timing indicators, areas for soul and spiritual growth… and the list goes on.
Birth charts are incredibly complex, so we will provide a significantly large set of basic references you should know to begin understanding your personal chart.
At the exact moment of your birth, the planets were all in specific houses and signs. Astrologers combine the meaning of each planet, the meaning of the House, and the meaning of the zodiac sign it was in, to determine unique talents and obstacles you may face.
Birth chart: the planets
---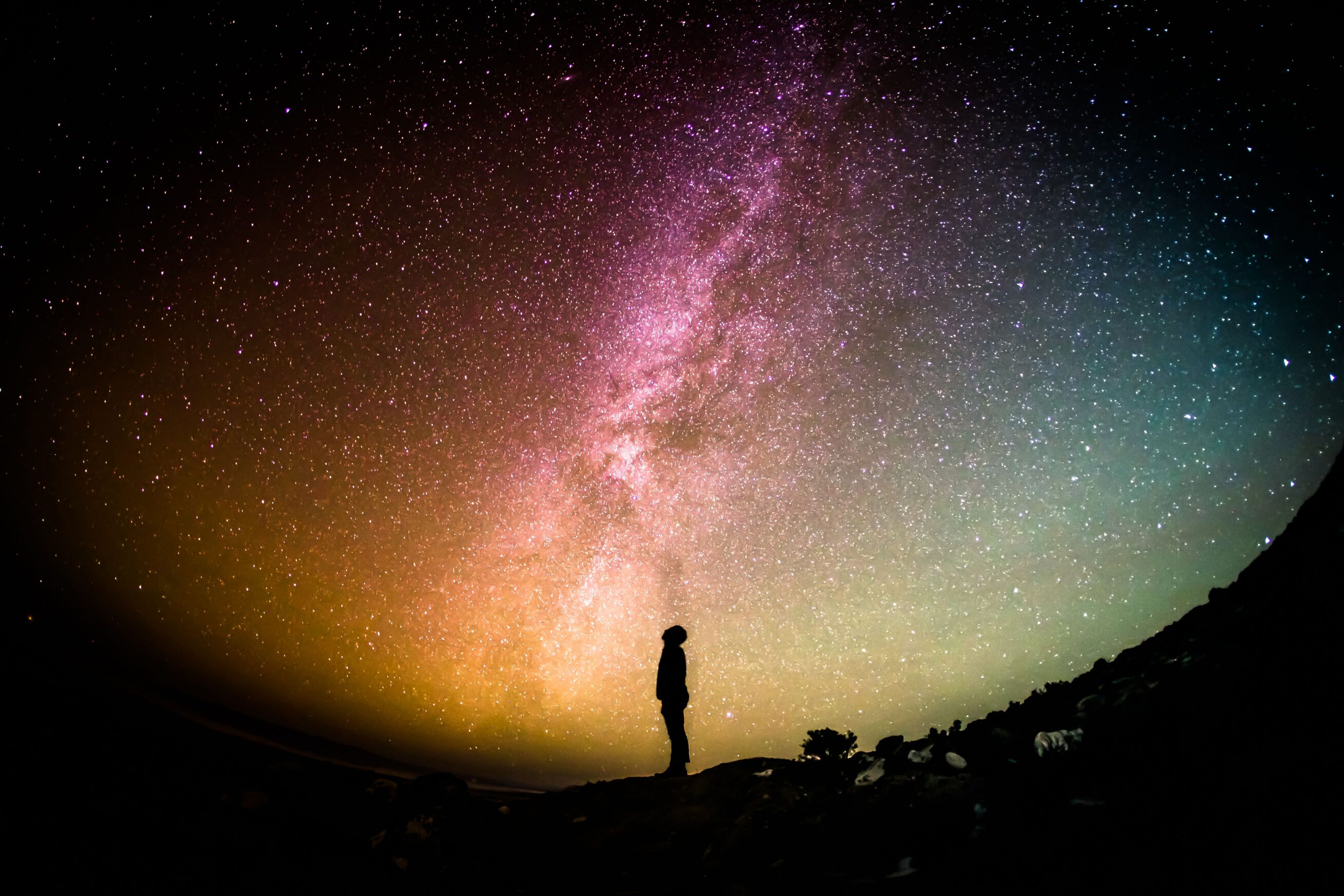 Each of the planets represent the instinctual urges and behaviours we have as human beings here in the physical realm on Earth. Planets, along with all sentient beings in this magical Universe, also have their own vibrational frequency, (and even a consciousness). Therefore, where each planet was located at the time of your birth shapes that aspect of your chart with its individual energy.
The Sun
In short, the Sun reflects your personality and methods of self-expression in this lifetime. It represents your personal power – your talents, your creativity, how you inspire others, and how you unconsciously express that personal power. It also shows you areas you can manifest your talents that are spontaneously expressed, to embrace your natural capabilities and find your naturally youthful and childlike joy.
We look to the Sun in our charts to understand our true self no matter who is around – It represents our personality, style, destiny, and life purpose.
Find out more about the Sun in your Natal Chart >>
The Moon
The Moon represents all of our instincts, reactions, and habits, which can be summarised in one word: emotions. What do you require to be emotionally satisfied on all levels? The Moon reflects the energy of your inner – how you deal with and express your emotions, and what is necessary for you to feel safe, secure, and nurtured.
It is also reflective of areas in life that we should nurture others. The energy of the Moon is one that displays emotional insecurities, how we adjust emotionally to change, things that cause us to go into emotional seclusion, and what it is we need in order to thrive emotionally.
We look to the Moon to understand how we can find fulfilment to our innermost desires – it represents where we have needs for emotional and self care, as well as situations from past lives.
Find out more about the Moon in your Natal Chart >>
Mercury
Mercury is the planet of communication, therefore it represents everything about us that relates to that, but on a grander scale. For example, it reflects not only the style of communication we use or our intellectual approach, but also: how we absorb/process/exchange information, the nature of our mental capabilities, and how we make decisions. Furthermore, it also shows the areas where fears lie subconsciously, that prevent us from communicating effectively and genuinely with others.
We look to Mercury in our charts to understand our strengths and weaknesses in communication – It represents our style and the areas we can focus on to be well-understood by others.
Find out more about Mercury in your Natal Chart >>
Venus
Just as the Goddess of Love is Venus, the planet Venus is often considered the "planet of love." But as we expand on the "love" energy of Venus, we know it encompasses much more than simply romantic or maternal love. It is also the planet of all things related to love, such as: things we value most, our passions and pleasures, and basically… anything that makes us happy.
This includes expressing the receiving end of your sexual desires. Personal talents that can make others happy in social situations are also reflected here. On the other hand, Venus also shows the processes that affect our self-love, confidence and self-esteem, as well as the areas in which we become weak, (in order to live up to the expectations of others).
We look to Venus in our charts to understand the essential keys to our self-worth – it represents all things of pleasure: love, sex, social expectations & situations that affect self-love.
Find out more about Venus in your Natal Chart >>
Mars
Traditionally, Mars is the planet of war, but spiritually that translates to energy, aggression, and action. However, as abrasive as this sounds, it is a significant and beneficial energetic frequency we must embrace. Yes, the fiery red planet of Mars shows us where our animal instincts lie, what gets us "fired" up, what makes us angry, and how we express anger (our temper).
But it also ignites what we truly desire, how we go about getting it, and the actions we instinctively take to do so. Also reflected here is our outward sexual nature, competitive side, and areas where we are the most self-assertive.
We look to Mars in our charts to understand our personal energy, drive, and instincts for survival – it represents how the nature of our soul translates to the physical world in an action-induced way.
Find out more about Mars in your Natal Chart >>
Jupiter
Jupiter is the largest planet in our solar system, which synchronises with the fact that it is the "planet of expansion." It is also the planet of luck, vision, and progress that craves learning (expansion) and gaining insight in massive quantities. This planet is symbolic of all possibility, including the area of your searches for wisdom and higher purpose.
Optimism follows this planet, however so does overindulgence. But if it all can be balanced, Jupiter reflects your style of humor, blind optimism, generosity, and areas for good luck and abundance.
We look to Jupiter in our charts to understand strong areas for expansion, luck and abundance – It represents learning, vision and growth: physically, mentally and spiritually.
Find out more about Jupiter in your Natal Chart >>
Saturn
Saturn is the karmic father of the zodiac if you will – the gatekeeping disciplinarian of our solar system. His energy is a "controlling" sort of energy, since it is the planet of responsibility, authority and maturity. Saturn provides tests to assist in personal growth and accountability; even if this is felt as a dreadful energy to our ego, the truth we need to hear is always helpful. Saturn's energy forces us to go through certain life tests that will inevitably lead to opportunity – if we pass them.
It displays weaknesses to be strengthened, in order to succeed physically and grow spiritually. Saturn also acts as a filter of Uranus, Neptune and Pluto – these planets' energy must flow through Saturn's before reaching Earth, which ensures that the dreamy, rebellious, and dark energies of these planets is first filtered through Saturn, to assure a level of grounding.
We look to Saturn in our charts to understand responsibilities, grounding, and self-discipline – It represents how we handle structure, and what type of personal duty we face in this lifetime.
Find out more about Saturn in your Natal Chart >>
Uranus
Uranus is the planet of rebellion, liberation, and freedom. An energy that wants to break free from conformity and limitation, Uranus represents change, evolution, idealism, and spontaneity. Due to this powerfully dynamic and progressive energy, it also reflects your animal instinct – how you naturally handle your reactions.
And although Uranus may constantly be in "instinct reaction" mode, it pushes us to think and act outside of the box… and not worry about what the physical world expects of us. This makes Uranus a planet that is most reflective of higher intuition, overall.
We look to Uranus in our charts to understand our areas of rebellion and natural instinct – It represents freedom seeking, how we react and where we are able to think "outside the box."
Find out more about Uranus in your Natal Chart >>
Neptune
Neptune is the part of us with childlike hopes and spiritual dreams. It represents an area of life where we may tend to avoid or push reality to the back of our minds. Neptune is the planet that rules that part of our mind that is not always conscious, such as fantasies, dreams, daydreams, or even delusions. Just as Neptune is a watery (emotional) and stormy planet… it also gives off an energy of constant drama and confusing spiritual vibes, which can basically be defined as the opposite of being "grounded."
We look to Neptune in our charts to understand our soul's innermost spiritual dreams – it represents our aspirations and delusions that cause us to be ungrounded in the physical realm.
Find out more about Neptune in your Natal Chart >>
Pluto
Pluto is the planet of transformation, and reflects the areas of our lives where we will face darker energies. Referred to as "shadow work," it is this planet that challenges us to face our ego and all related facets of our personality that will inevitably need to bring "rebirth" to a piece of us (and death to another).
Pluto brings attention to releasing inner power and purging – where we will search for Universal truths and deeper meanings of this existence. Other related associations with Pluto include: control issues, change, upheaval, obsession, fear of loss, and strong passionate interests.
We look to Pluto in our charts to understand the areas we will encounter our deepest powers – It represents where we have the strongest potential for both transformation and self-destruction.
Find out more about Pluto in your Natal Chart >>
Your ruling planet
We all have an Ascendant Sign, (also known as your Rising Sign), which is located in our First House. Each astrological sign is ruled by a particular planet. Therefore, your ruling planet is the planet that is located in your your Ascendant Sign or First House.
For example, if your Ascendant (or Rising) Sign is Aries, your ruling planet would be Mars, since Mars is the ruler of the zodiac sign Aries. This also means Mars is located in your First House.
Birth chart: houses and signs
---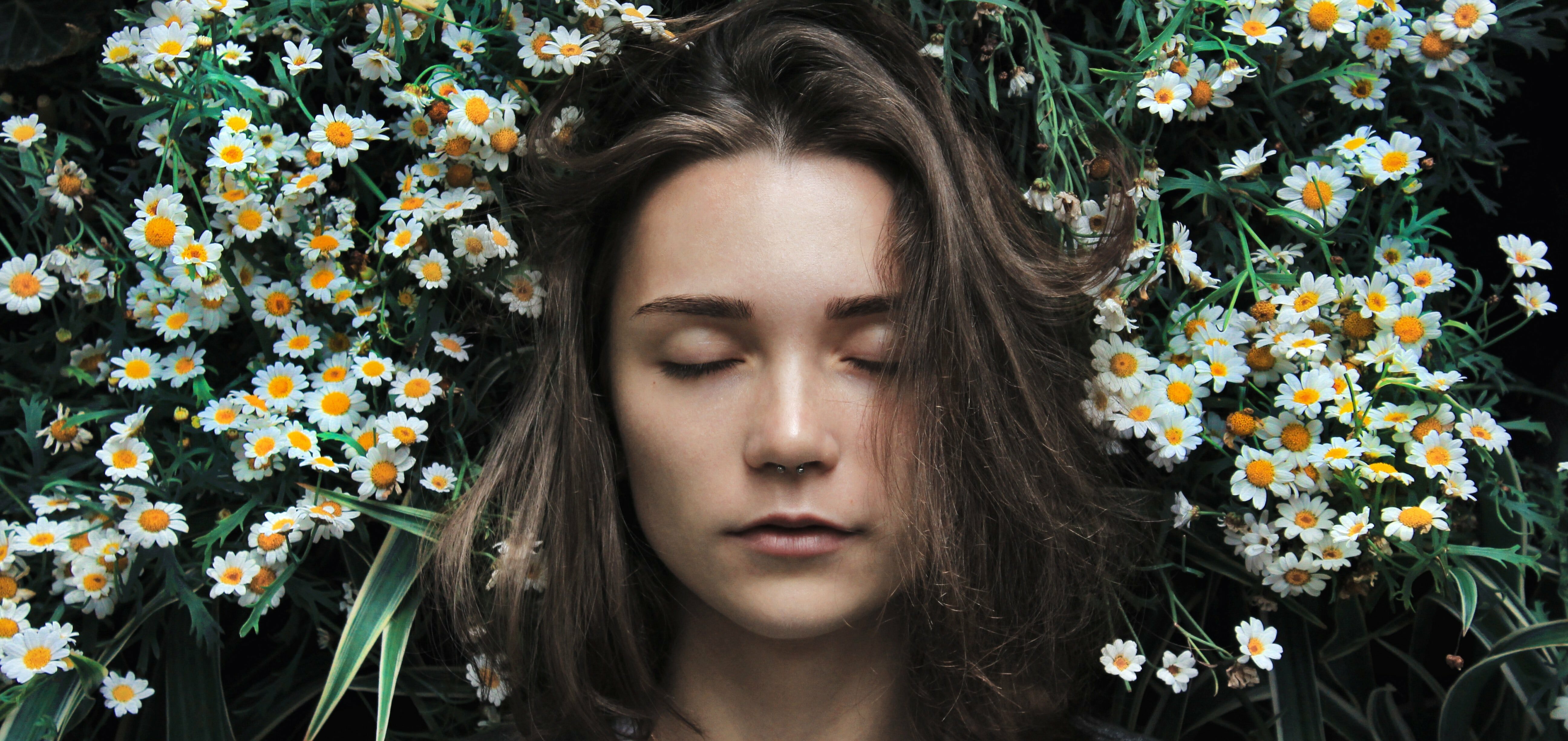 Your natal birth chart contains 12 houses which are calculated mathematically, dependant on your birthday, along with the exact time and location of your birth. Each of the ten planets is located in one of these houses. Every house in your chart determines the area of your instinctual life that you feel the specific energy of each planet.
The first house reflects self, and each house move further toward reflecting the outer, society, and beyond. You can find our detailed article about the houses in your birth chart here.
Just as with the Houses in our natal birth chart, each planet was located in a particular astrological sign at the time of your birth. This energy is combined with the energy of the planet and with the meaning the House the planet was in, creating a strong analysis of your predestined character traits.
Each zodiac sign is associated with an element: fire, earth, air or water. This intensifies the characteristics of each sign in specific ways.
Fire (action, masculine)
Enthusiastic, fiery and outgoing, fire signs are "larger than life." They do everything in life on a grander scale, while embracing their sharp intuition over logical intellect. Reflective of fire itself, they possess tremendously high energy, to the point that they may "burn themselves out" occasionally.
They are known to ignite quickly when provoked, having strong tempers that get "fired up" seemingly out of nowhere. This is not always a negative attribute, because fire signs are considered to have the most passionate nature of all of the zodiac signs.
Earth (senses, feminine)
Earth signs represents stability, substance, and practicality. These signs have a strong preference to live a stable life here in the physical, but are also very in touch with their 5 physical senses. In turn, they are very sensual, since they appreciate this Earthly existence strongly through the senses of sight, sound, touch, taste and smell.
They are low-risk individuals, and guarantee a slow-but-steady approach to having success in building material security. However, there are times that this strive for material security makes them appear greedy and/or unable to take others' feelings into account since they are so focused on their own personal goals.
Air (intellect, masculine)
Air signs represent the truest form of logical intellect over intuition . These signs are the "thinkers" of life, and are very imaginative, idealistic, and analytical. If given a situation that someone else only sees at face-value, air signs may surprise you with the depth of the methodical and intellectual thinking they used.
This leads to them being very capable of opening your eyes to a much broader perspective. They have strong communication skills, but the strength over overthinking may make them seem like they constantly have their "head in the clouds."
If they seem out of touch with reality, it is because the thoughts they manifest are significantly more important to them than the physical realities of life, such as finances or cultural situations.
Water (emotion, feminine)
Water signs are all about emotions. They are considered the "empaths" of the zodiac because they are strongly in tune, having a high awareness of someone else's emotions and feelings. Given this emotional nature of water signs, they are often seen as dreamy, always utilising their heart's impulse over logic in situations.
They tend to have psychic tendencies, so their intuition is strong due to their deep connection with their own inner. Because of their strength in dealing with emotions, they can be emotionally manipulative with others too, by utilising their empathic awareness and creating an intricate method to make them think their way.
Quadruplicities of the signs
---
Each zodiac sign is also associated with a quadruplicity: cardinal, fixed, or mutable. This is yet another aspect of each sign that affects the characteristics of each sign in specific ways.
Cardinal: power of initiation
The Cardinal Signs of the zodiac start the seasons: in the Northern Hemisphere, Aries begins Spring, Cancer starts Summer, Libra begins Autumn, and Capricorn starts Winter. Therefore, they are the pioneers and initiators of the zodiac. Associated with action and vitality, these signs take huge initiative in their day-to-day life.
They thrive on being able to work unsupervised, and shock you with the outcome of their efforts (in work, love, or any other area of life). Cardinal signs also like to be first in anything they do, and value their unique ways of doing so. Depending on their sign, this passion for initiation will show in the traits their sun sign reflects most.
Fixed: power of sustaining
The Fixed Signs are in the middle of each season, and therefore they are just that: foundational and stable. Associated with intense willpower, they can embrace this strength and use it to their advantage to then build on this foundation toward any goal they strive toward.
They take the energy that Cardinal signs initiate, and create something with it in the physical. However, many times they are very resistant to change, since they are so fixed in their ways. Change is not enjoyable to them, and depending on their individual sign, this stubborn passion for stability will show in the traits their sun sign reflects most.
Mutable: power of change
The Mutable Signs are the ones that end each season, and have learned all of the lessons taught by the four seasons. Because they know that everything eventually comes to an end, Mutable Signs are associated with adaptability and versatility, possessing an accepting attitude towards change.
These wise and "old" soul signs prove we all have the power to be fluid, and adjust with the changes in the world around us. They are versatile and flexible, they ebb and flow, and enjoy change much more than stagnancy or stability, (which makes life boring).
They are also able to vibe with anyone or any situation, adjusting their personality or traits to different aspects of life. Depending on their individual sign, this love of change will show in the traits their sun sign reflects most.
Why the Aspects of Your Natal Birth Chart are Important
---
The Aspects of the Birth Chart provide further insight in revealing how two (or more) natural urges we experience as humans relate to each other in a very specific way. They depict the energetic relationship between the planets in our birth charts, to unveil areas of conflict or harmony that astrologically became a part of us when we were born.
The Aspects of the Birth Chart are proof of one fact: we are all born exquisitely unique. In fact, the mathematical chances of any two birth charts being identical can only happen every 25,000 years – and on top of that, is dependent on the location of your birth.
The energetic frequencies of each planet reflect natural urges we experience, and depending on their location at birth, influence us all differently. The Aspects help us understand how the energy of our own personal planets affect us, in regard to their relationship with each other.
Definition of Each Aspect of the Birth Chart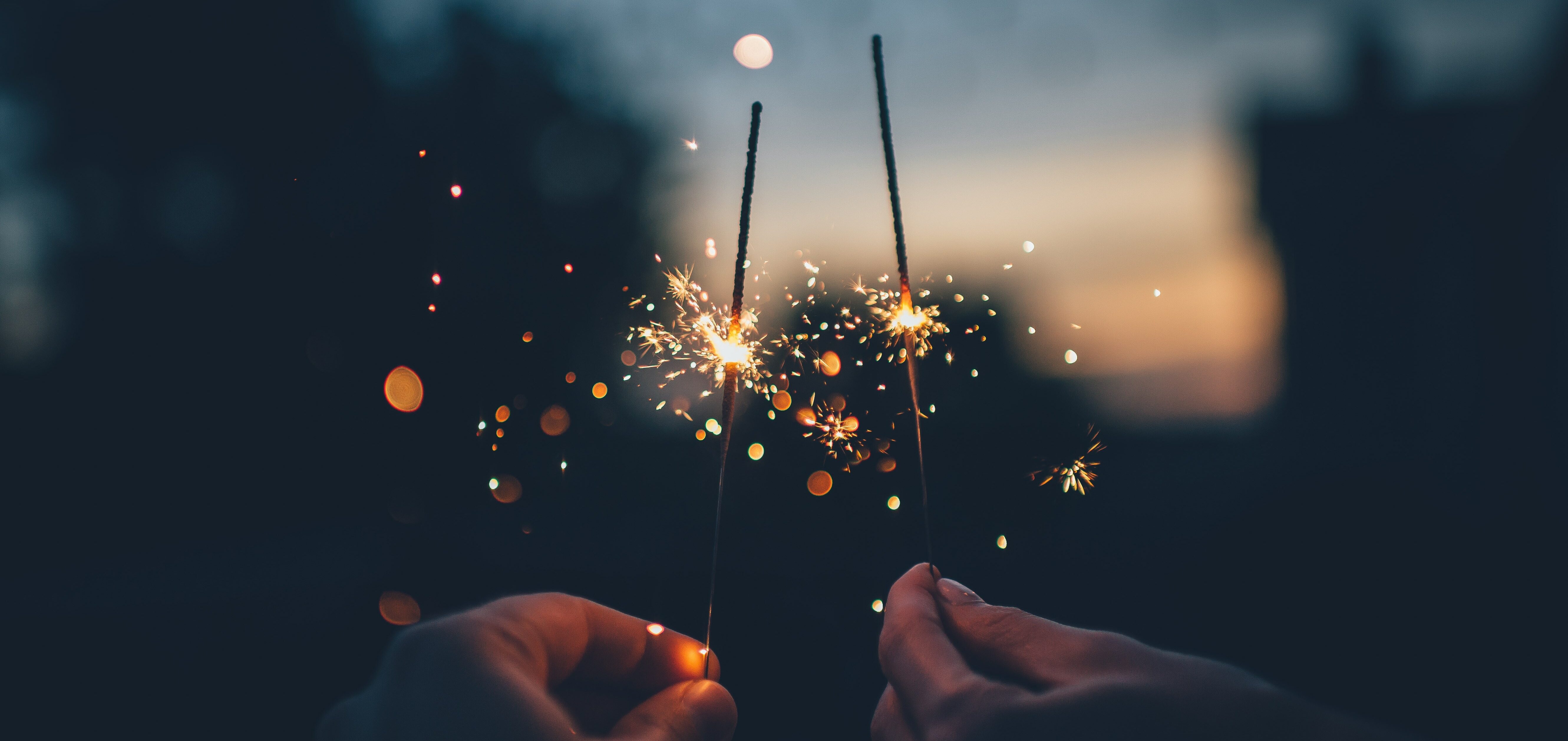 There are aspects that cooperate with each other, and then there are those which naturally conflict with each other. The effect of each of these types of relationships, of course, depends on the energy of the planets involved.
Here we will dive into what each Aspect means, and it will be up to your intuition to analyze your own natal birth chart and decipher what the Aspects mean for you.
Difficult Aspects: Opposition and Square
The Aspects that are the most obvious of challenges in this lifetime are the "Opposition" and the "Square." They show areas of internal conflict because it causes tension between two natural impulses – making you feel that you can only satisfy one, but not both.
Their advantage here in the physical is that you become aware of two clashing urges. Most importantly, you can embrace them as ground for stimulus – making "time" for both sides, and accomplishing growth to resolve the conflict.
Opposition
An Opposition is when two planets are 180 degrees apart. So basically, if looking at a birth chart diagram, you can spot an Opposition by thinking of it like this: one planet is at "12 o'clock," and another at "6 o'clock" (or relatively placed positions, like 3:00 and 9:00, or 5:00 and 11:00).
This placement means the planets are in direct conflict with each other.
For example, if you have an Opposition Aspect present between the Moon and Mercury, then you will struggle between what you think logically (Mercury), and what you need emotionally (Moon).
The relationships in your life are what stimulate the energy of Oppositions. Where the relationships come into play is that you will tend to seek out others that allow you to work on these Oppositions unconsciously; those that mirror yourself.
This is an energy of uncertainty, as if you're on a teeter-totter at the playground: you go back and forth, unable to ever come to a meaningful middle ground of resolution. You must learn to make a conscious effort to handle those parts of yourself differently. By doing this, you can empower yourself to solve recurring strife with others – the ones that the Opposition Aspect is causing.
Square
Again, if we were looking at a birth chart diagram, a Square relationship is when two planets are 90 degrees apart. So, when looking at a clock, one planet is at 12 o'clock and the other is at 3 o'clock (or other relative positions, such as 3:00 and 6:00, or 6:00 and 9:00).
The Opposition and the Square are related to conflict between the energies of the planets. However:
The Opposition is an energy of uncertainty and wavering back and forth, with conflict on the external. The Square is an energy is of courage and urgency, the conflict being an internal process.
As an example, if your Venus is Square Mars, there will be an inevitable internal conflict within yourself between sexual concepts and love ideals. Your inner dialogue may sound something like: "Why can't I have everything I want to satisfy my needs in romantic love, and also feel sexually fulfilled in a exciting and stimulating way?"
Another one of the best examples of a Square relationship between planets would be something involving the Moon and Saturn. The Moon is all about our deepest emotional needs, while Saturn is the disciplinarian energy of accomplishment. If your Moon Squares Saturn, you will feel torn between how to achieve tangible success in the physical, while also feeling fulfilled emotionally by what you do to achieve success.
You should appreciate one fact about this difficult Square Aspect: if you have three or more Squares in your natal birth chart, know that you are here for a much higher purpose! This lifetime is obviously one of learning for you. You have predestined yourself with a challenge to learn lessons of integration between the battling urges, and find a way to make them work so you stay balanced and successful.
The Easier Aspects: Trine and Sextile
---
The areas of your birth chart that display internal cooperation, or two urges in life that work naturally together as compatible counterparts, will be shown in Trine and Sextile Aspects.
These Aspects reveal urges that are easily expressed and work harmoniously together – areas of your Higher Self which you've already mastered coordinating in your past lives.
The advantage of these two Aspects is that since two pieces of yourself work so well together, it's quite natural for you to create success in the physical in a way that fulfills and expresses both natural impulses. The only downside to these "easier" Aspects is that success comes so naturally within the area it represents, you may not put mindful intention into growing the inner spiritual and mental depth of these areas.
Trine
A Trine Aspect occurs when two planets are 120 degrees apart. Again, by looking at a clock, this is when one planet is at "12 o'clock," and another is at "4 o'clock" (or relative positions, like 3:00 and 7:00, or 5:00 and 9:00).
With Trine Aspects, the placement means that the two energies of the respective planets brings upon good luck and tranquility, therefore creating spontaneous abundance in the physical world.
As an example, if your chart has Venus Trine the Moon, it will be seemingly effortless for you to attract relationships that fulfill both your romantic affection desires (Venus), and your emotional nurturing needs (Moon).
The Trine aspect reflects your inner wiring; once you understand the energies of the planets that Trine each other, you are able to embrace those powers and appreciate the pieces of your life you predestined at birth, that naturally create abundance.
Sextile
A Sextile Aspect is when two planets are 60 degrees apart. So this would be like one planet is at "12 o'clock," and the other is at "2 o'clock" (and relatively speaking, when two planets are considered to be two hours apart, such as 2:00 and 4:00, 6:00 and 8:00, et cetera).
A Sextile Aspect reflects areas of life that have an "inner peace," which when combining that natural energy with a little conscious intention, you'll undoubtedly experience material accomplishment and luck.
For example, if your chart shows that you have Mercury Sextile Saturn, your communication and logic (Mercury) can easily translate practical opportunities and responsibilities (Saturn), which in turn brings you real-world success.
The Most Powerful Aspect: Conjunction
---
The most influential Aspect is when two planets have a Conjunct Aspect. These two planets work in synergy – they increase each other's energy and feed off of it, strengthening the internal urges of both planetary energies involved.
Conjunct
When two planets are in Conjunction, they are between 0 and 10 degrees apart. Using the clock again as an example, this would mean one planet is at "12 o'clock," and the second planet sits somewhere between "12:00" and the 2nd "minute marker" next to the 12. This is a very close relationship, and the simplest way to understand how they work together is to think of "conjoined" twins.
The impulses of the planetary energies work together, so sometimes one of the energies will be more prominent, and at other times the second planet takes control.
As an example, let's say that you have Mercury Conjunct Mars in your chart. Mercury is logic and communication, Mars is masculine aggression, power and initiation. This relationship indicates that you may experience moments when either…
A passionate energy rules your thinking patterns, (whether for good or bad), when Mercury is ruling… or  everything about your communication and logic revolves around sex and aggression, when Mars takes over.
Of course, there are both advantages and disadvantages to this powerful Aspect.
The tremendous enhancement that the corresponding planets give to each other strengthens both of the energies involved, which can be a phenomenal occurrence.
The disadvantage is that since you have two areas of your being involved, it is easy to lack neutral thought patterns regarding the energies each planet represents. To the world, it may seem as if you have split personalities – both urges are expressed so strongly, (and take turns), that it is easy to unconsciously have your demeanor emanate as a constant battle of sides.
---