Uranus in our birth chart: how we deal with our originality
---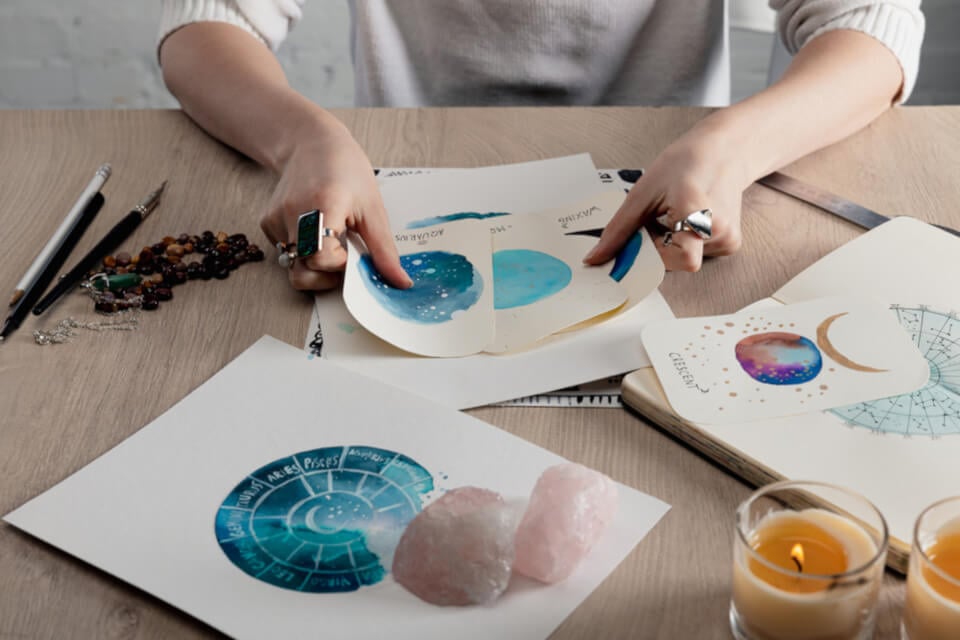 In astrology, we have the tendency to believe that our Sun sign is what shapes our personality. But we are so much more than that. It is the birth chart, a complex system of planets and stars, that tells us more hints about our characteristics. It is good to know where all these planets were positioned when we were born. Uranus, for example, plays a key role in our capacity to generate new ideas. Let's learn more.
Receive all our tips by email!
Love Astrology? Subscribe Now and Receive Exclusive Content!
Uranus: a planet that leads a team
---
Uranus is symbol of originality. It is the ruler of Aquarius, the most disruptive sign among all. In Greek mythology, the name of this planet comes from a God. Uranus personified the sky and was one of the first Gods since the creation of the Universe. Therefore, his relation to the beginning of everything and the "first spark" is one of its most striking characteristics.
The will to create something new and to revolutionize parameters comes from the energy of this planet. Breaking paradigms and making ideas boil is his job. Uranus can be regarded as a rebellious and unpredictable personality. He wants to liberate our consciousness so that we can reach into the collective unconscious.
It is a very slow planet that moves only 3 minutes in a period of 24 hours. Despite this, it is related to sudden changes. When he is in action, we can always be confronted by some unexpected news, whether good or bad. These are the kinds of news we would never imagine in our lives at that moment.
Because of this slow course, it takes 84 years to make a full turn around the zodiac and spends 7 years on each sign. Therefore, those born within a given period of 7 years have Uranus in a single sign. Thinking in this way, we are even more certain that the influence of this planet falls on a large group of people and that its purpose is to impact society rather than just an individual.
The good and bad side of Uranus
We already know that Uranus is a planet that works more on a group of people than just an individual. That way, the good news is that his energy does not act directly on you. It has to do with humanity and the soul of a generation, taking all your problems to a more external location, we say.
Its positive side gives independence and creativity to the group. Imagine a big bus where all the passengers have something in common and rejoice in a sense of freedom. All of them have good energy and genius to carry out their individual tasks, always thinking of the greater good. Friendship and solidarity is the flag. One for all and all for one is the motto.
We have already mentioned the word sparkle in this article. Uranus acts as the force that creates and connects our neurological impulses when we have an idea. When we talk about this force, we mean as much as mental as physical. And if the electricity of this planet gets out of control, it can cause some short circuits.
On the negative side, so much freedom of thought can bring radicalism. If people feel free to have the most modern and genial thoughts, they may believe that they are the absolute truth. What can be there is a sense of unreality and irresponsibility towards others. Not distinguish that what works for one group may not be ideal for the other.
Uranus guide
---
You may also like:
---