Find out the perfect movies for each zodiac sign
---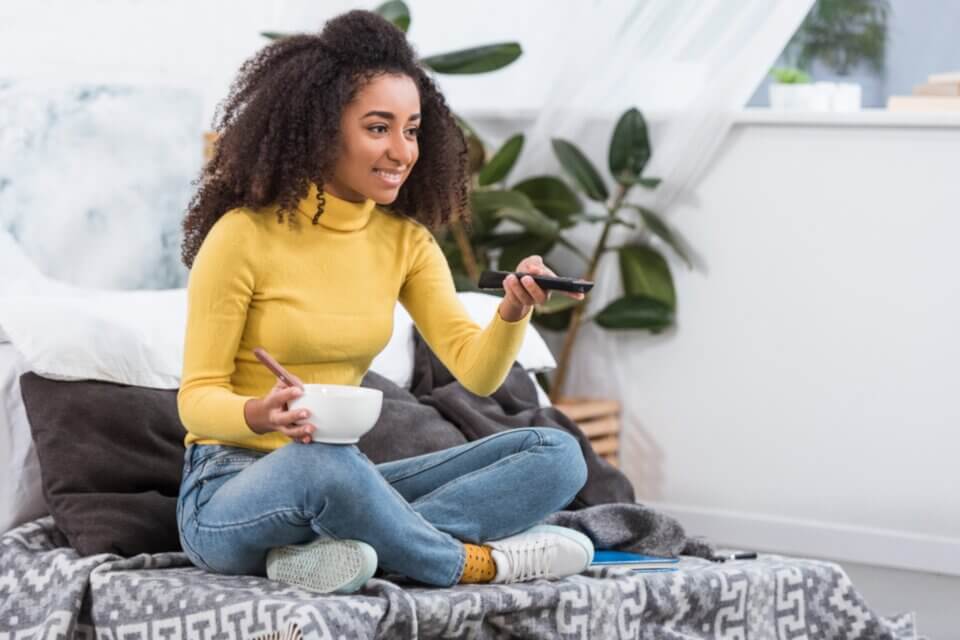 When you feel disconnected from your inner essence, how about watching a movie? And if the movie has something to offer astrological speaking, even better! In this article, we will give suggestions of movies for each zodiac sign. Stay with us!
Receive all our tips by email!
Love Astrology? Subscribe Now and Receive Exclusive Content!
Movies for each zodiac sign
---
It could be a character, a place or a story. Do you know when we watch a movie and think it has everything to do with us? The movies for each zodiac sign are good for people who spend too much time zapping on Netflix. Pick one related to your sign, watch it and capture the subtitles in the plot. The soundtrack also counts!

Aries
Aries is the first sign and symbolizes the beginning of everything. They are brave and have a more aggressive attitude than other signs. The figure of the warrior illustrates well Aries' personality. They love to fight and compete for an ideal.
Suggestions: Action movies please because they are not monotonous and Aries hates monotony. If the movie has blood and big explosions it will make their eyes shine, after all fire is their element. The Hunger Games and all the super hero movies are a great example of Aries' essence.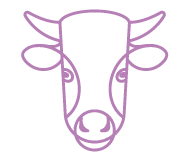 Taurus
Taurus has persistence (in other words: stubbornness) as a striking feature. They are unstoppable when they make a decision. Movies with stories where the character starts from below, but then arrives where they wanted are good to illustrate this quality of Taurus.
Suggestions: The Devil Wears Prada has Andy as the protagonist. She begins to work all clumsy in a major fashion magazine but achieves success even with all the difficulties. The sophisticated world of the movie also represents the luxury that this sign likes.
Another film with the same plot of overcoming is Ratatouille, where the mouse Remy decides to become a renowned chef at all costs. Oh, and it is all about food which is one of Taurus' passions.

Gemini
Gemini is the most communicative sign of the zodiac. It is almost tiring to talk to Gemini because they usually talk too much. When they get excited, they mend a subject in the other, leaving the other person kinda dizzy. Not everyone has the same intellectual capacity than them.
Suggestions: Alice in Wonderland is a story of an outspoken girl. She is very curious and talks to everyone who shows up in her path. We are sure Alice has Gemini as the Sun sign!

Cancer
Cancer is one of the most sensitive signs and has a special relationship to drama. They like to feel their hearts tingling and crying, letting all emotions flow. Therefore, movies of this genre are the ones that combine the most with this sign.
Suggestions: We say Life is Beautiful is a good movie for Cancer because it is drama and involves family. Family is the most important thing for a Cancer. So they will cry and feel a lot of compassion for the father who does everything to protect the child from the barbarism inside a concentration camp.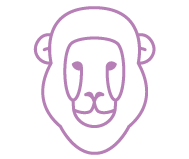 Leo
Leo likes to be the center of attention. Therefore, movies with a strong protagonist and that holds the attention throughout the time are the face of Leo. Although somewhat self-centered, they are loyal and very romantic.
Suggestions: Although Frida Kahlo was a Cancer, she had a rather leonine personality. Even with all the shortcomings she had, she liked to dress up and feel beautiful. She commanded all the places that entered and was the object of much admiration. Also, she was super creative, loyal and romantic – strong features of Leo. The movie about her life will inspire this sign with all certainty.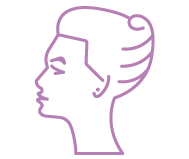 Virgo
Virgo is one of the most intelligent signs of the zodiac. Along with intelligence, also comes a bit of paranoia and a lot of perfectionism. Movies about great minds but with a little difficulty in social contact define well Virgo's personality.
Suggestions: Virgo also loves being helpful to others. A Beautiful Mind tells the story of a math genius who wanted to solve problems and help people. Over the years, he began to suffer from schizophrenia and even so managed to win a Nobel prize.

Libra
Venus is the ruler of Libra (as well as Taurus), so this sign appreciates beauty and romance. Their aesthetic sense is sharp and their eyes will be pleasured by a movie with a good photography.
Suggestions: Amélie is a classic with striking color, scene and storyline. Lost in Translation is also a good choice for Libra. It is about two strangers who feel an intangible connection. This is perfect for this sign because they are very social and flirty, getting intrigued by people and not knowing exactly why.

Scorpio
Scorpio is the sign of mystery and occult. Everything that needs to be digged to know the truth instigates this sign. Intellectual thrillers with a deep plot are the perfect choices for them.
Suggestions: Nocturnal Animals is an intriguing thriller that will tinker with Scorpio's mind. The atmosphere is nebulous and sensual, just like the essence of this sign. The movie tells a story about a woman who receives the manuscript from her ex-husband's new book. This ends up bringing memories from the past and inviting her to reflexion – Scorpio's favorite hobby.

Sagittarius
Sagittarius's good humor calls for the lightness of a comedy. Laughing at silly things is what they love to do. They are always optimistic and ready to spend time having fun.
Suggestions: White Chicks is a movie for all ages and whenever it is on TV, everyone wants to watch. The Hangover is another comedy that appeals to Sagittarius' spirit because it involves friends, adventure, travel and much laughter.

Capricorn
Intellectual and more serious movies seem to be the preference of Capricorn. They are very patient and determined. So if one movie is long and seems boring to others, for them it is a pleasure. Biographies turn out to be perfect genre for this sign. They often tell a character's path to success, a thing so craved by them.
Suggestions: Molly's Game is a great example and we think Molly was a Capricorn. She is a very intelligent woman who managed to be the best at what she did – poker games. And even though she could easily be carried away by worldly pleasures like sex, she remained steadfast in her purpose.

Aquarius
Aquarius is the sign of freedom and future. Science fiction films are perfect for this sign. Stories about what might happen to humans in the future or even about an apocalyptic world will boil Aquarius' mind.
Suggestions: Interstellar and Inception are movies with a complex plot about the future. The most inattentive may not understand what the movies are about. While Aquarius will delight in the possibilities that may one day be real.

Pisces
Pisces is a sign that likes to dream and sigh. Stories of impossible loves illustrate the search for an ideal that Pisces always creates. For them, with love everything is possible and people should engage in their relationships. If the movie is complete in the details of photography and soundtrack, better yet. They are very sensitive to everything.
Suggestions: Rose and Jack was the unlikely couple – the rich girl and a poor boy – who showed that love wins everything on Titanic. The whole film is breathtaking and we are sure to have brought a lot of tears to Pisces. The Notebook is another suggestion. In the movie, a man does everything he can to keep the relationship alive with the woman he loves.
What did you think of our selection of movies for each zodiac sign? Do you have some to add to our list? We want to know, tell us in the comments below.
You may also like:
---