Venus in our birth chart: how we value love and beauty
---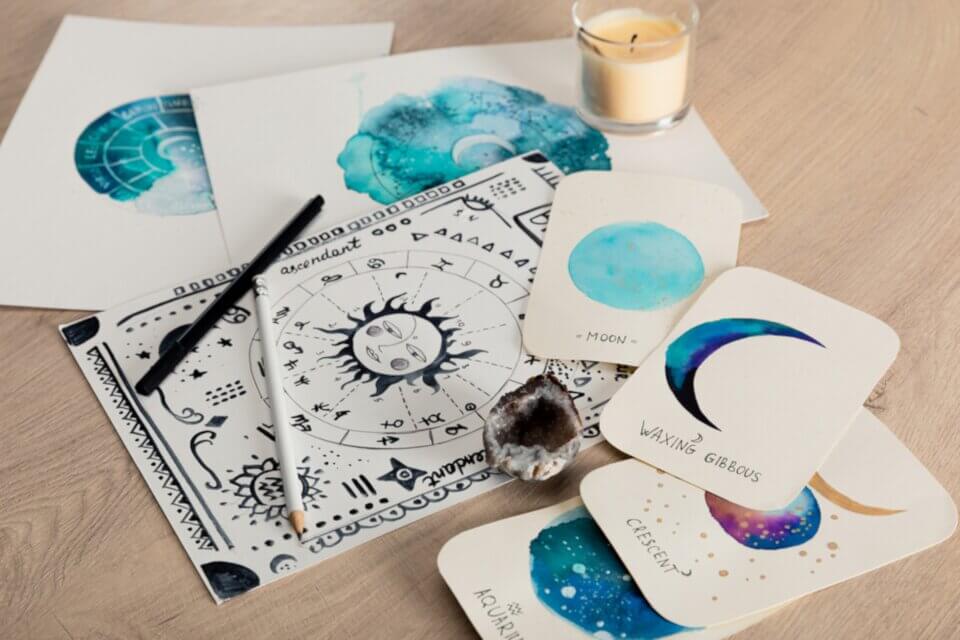 It is common sense to think that our Sun sign is what shapes our astrological personality. But when we look at our birth chart, we see we are much more than that. The complex system of planets and stars gives us more hints about our characteristics. That way, it is good to know their positioning at the moment when we were born. Venus, for example, plays a key role in how we ascend our spirit above the mundane. Let's learn everything about it.
Receive all our tips by email!
Love Astrology? Subscribe Now and Receive Exclusive Content!
Venus: the female planet
---
In Roman mythology, they used to call her Venus. In Greek, she is Aphrodite, the Goddess of sensuality and beauty. Like the myth, the planet is completely related to the subjects of our heart, from love to pleasure. It dictates the way we fall in love and by whom we are drawn.
Ruler of Taurus and Libra, these two signs are the ones that most value the pleasure in the zodiac. On the side of the taurine earth, Venus appreciates the comfort and security that relations and things give. On the side of aerial Libra, pleasure comes through aesthetic sense and social relations.
Her nature is cheerful, cooperative and loving. It influences our affective capacity and of connecting with others in this sense. With others and with things. Venus is also a symbol of wealth and lust, but not of money properly. She will not dictate how you will get rich, but rather how you will use it for your pleasure.
Everything that has to do with personal satisfaction like money, possessions, food and travel (depends on what gives you the most pleasure) has the influence of this planet. The way we dress and use make up too. Radically changing the look or performing beauty procedures is never a good idea when Venus is badly aspected.
Our artistic side and our forms of expression are also of Venusian responsibility. After the Sun and the Moon, it is the brightest of the stars in the sky, so for us in Earth it is hard to not notice even by the naked eye. Its light is a symbol of the balance that this Goddess asks for. Spirit and matter must always be in perfect harmony.
The figure depicting Venus is a woman with a mirror in her hands. This is a beautiful way to represent women in our lives. Girlfriends, cousins, co-workers and other women close to our age. And in addition to representing those women, it also influences the relationship we develop with them.
The good and bad side of Venus
Venus is intimately connected with the way we relate to people in general, not just to women. The expression of our feelings and how we build these relationships benefit greatly from the high Venusian energy. So, we can count on the education, affection and generosity that comes from this planet.
Her positive side will give you the power to walk fiercely through a place and attract looks. Do you know when we feel confident wearing a new dress or a simple lipstick? Or when you feel bubbly and flirty, walking around exhaling charm out there? This is Venus acting in her purest way.
The bad side is when it gets out of control. People can be superficial and give importance to aesthetics more than enough. Excessive vanity can lead to excesses of lust and loss of money. Many expenses on things related to appearance and ostentation. The difficulty in accepting relationships endings is also a striking feature of the dark side of this planet.
Another negative thing is the intense surrender to pleasure. Venus can arouse a desire to overeat or a huge laziness in front of what needs to be done. People can leave their work and tasks aside because they find these boring. The preference for spending days watching tv shows and eating junk food may be irresistible, but beware of this side of Venus.
Venus guide
Keywords: Beauty, love, harmony;
Domicile: Taurus and Libra;
Exaltation: Pisces;
Fall: Virgo.
---
You may also like:
---