The Ascendant Sign in the Birth Chart
---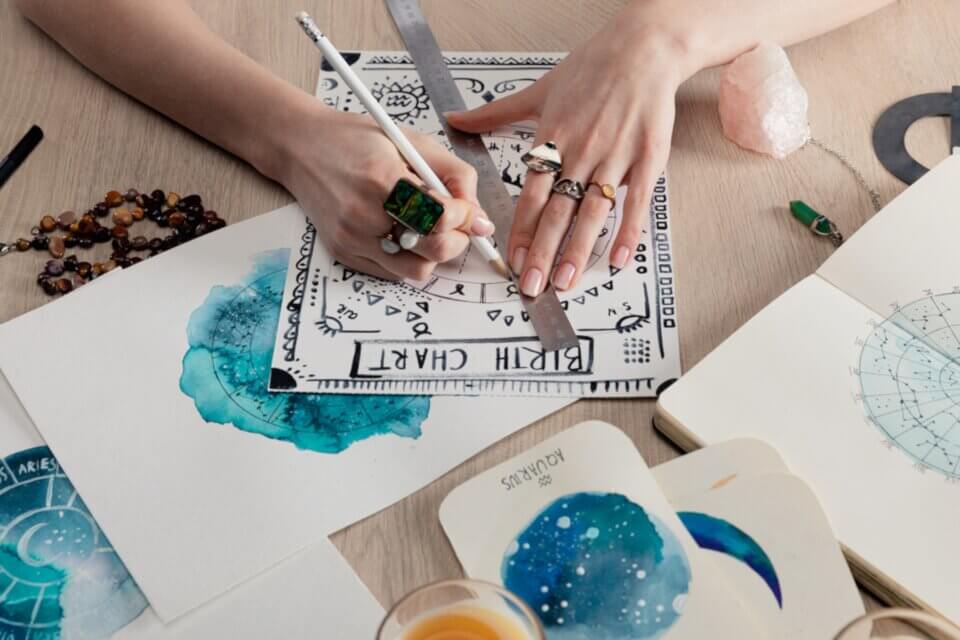 The Ascendant Sign in the Birth Chart (also known as your "rising" sign)​ is determined by the sign that was rising over the horizon at the exact moment of your birth. Each of the planetary bodies in our solar system reflects a specific natural urge, so when combined with the energy of the zodiac sign it was in at birth, we gain insight into our true essence in this lifetime. Get to know more about the ascendant.
Receive all our tips by email!
Love Astrology? Subscribe Now and Receive Exclusive Content!
Planetary Energies and Zodiac Energies
---
The Ascendant Sign​ in the Birth Chart is the third most significant calculation of your birth chart, just behind your Sun and Moon signs.
As we discussed in the "Everything You Need to Know: Natal Birth Charts"​ article, our birth chart is a mathematical chart. It calculates the positions of the planets and what zodiac sign they were in at the exact time of our birth.
In this article we will give a very brief description of each Ascendant (or Rising) Sign.
The Energy of the Ascendant
The Ascendant, or "rising" sign​ rules our direct experience of the world.​ It is our astrological filter, filtering how our inner self is projected to the outside world, and how we personally experience the outside world. Some people call it the "mask" we wear, since it does not always represent our true identity or emotions.
It reflects:
How our personality is displayed to the world
How others perceive us
Our relationships
Our natural qualities that have been strongly developed in past lives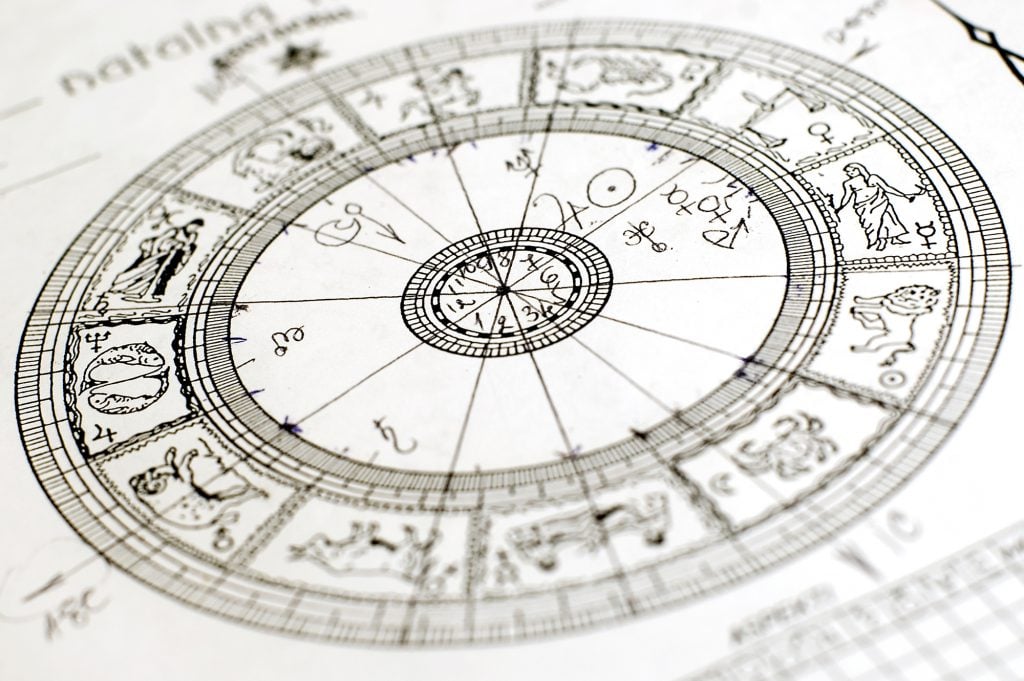 Zodiac
Sign

Aries
Quadruplicity:
Cardinal

Element:
Fire

Ruled by:
Mars

General Sign Characteristics

Strong presence, independent,
pioneer, confident, opinionated,
impulsive, bossy,
action-oriented, takes charge,
hot-tempered, powerful,
courageous, energetic, dynamic,
does as they please, fearless,
the "leader of the pack,"
spontaneous, rebellious, loyal

Ascendant/ Rising Sign
Characteristics

Interacts with the outside
world with a sense of:
independence
Expresses the inner self:​ from
a position of self-sufficiency
Views other people with a
sense of: ​whether or not the
other is self-sufficient
Translates the behavior of
others toward themself with a
sense of:​ how well the other

Taurus
Quadruplicity:
Fixed

Element:
Earth

Ruled by:
Venus

Strong presence, independent,
pioneer, confident, opinionated,
impulsive, bossy,
action-oriented, takes charge,
hot-tempered, powerful,
courageous, energetic, dynamic,
does as they please, fearless,
the "leader of the pack,"
spontaneous, rebellious, loyal

Interacts with the outside world with a sense of:
being comfortable in their own body
and feeling good about themself
Expresses the inner self: in a consistent, slow
and deliberate manner that exudes
strength and dependability
Views other people with a sense of: whether or not
they they feel comfortable with the other
Translates the behavior of others toward
themself with a sense of:
how well their inner worth is understood, and whether or not
they are valued and appreciated by the other
Personality will reflect the traits they feel demonstrate:
practicality, stability, authenticity, and dependability

Fiercely loyal, changes mind frequently,
flirty, a "talker" and gossiper, independent, superficial,
ruled by lower mind, quick-witted, mind is constantly racing,
logical, flexible, observant, supportive, expressive,
friendly, dual personalities, ruled by communication,
adaptable, avoids conflict

Interacts with the outside world with a sense of:
natural excitement for keeping things moving and sharing ideas
Expresses the inner self: through their ideas about
what they are currently learning
Views other people with a sense of: whether or not
the other is mentally stimulating
Translates the behavior of others toward
themself with a sense of:
how well their ideas and thoughts are accepted
and listened to by others
Ascendant Personality will reflect the traits they feel demonstrate:
logic, intelligence, an open mind, acceptance
and understanding

Mysterious, nurturing, generous, shy at times,

emotional, self-centered, intense, overly-maternal,

sensitive, self-protective, moody, intimate, vulnerable,

passionate, emotionally demanding, loves affection,

caring,

intuitive

, perceptive, sentimental

Interacts with the outside world with a sense of:
sensitivity to personal feelings, and emotions
tied to those they care about
Expresses the inner self: through utilizing their innate
gifts to nurture others
Views other people with a sense of:
whether or not the other provides a foundation
that is sensitive to their needs
Translates the behavior of others toward themself
with a sense of: how well the other acknowledges and cares
about their feelings
Personality will reflect the traits they feel demonstrate:
sensitivity to others, attentiveness, protection, and care

Leo
Quadruplicity:
Fixed

Element:
Fire

Ruled by:
The Sun

Compassionate, bold, tenacious, an "entertainer,"

expressive, loyal, natural born leader, enjoys admiration,

attention-seeking, dramatic, hypersensitive,

unable to take criticism, dependable, creative,

influential,

egotistical

, spontaneous,

energetic, likeable

Interacts with the outside world with a sense of:
happiness, playing, having fun, and spreading joy
Expresses the inner self: through their natural
knack for enthusiasm and drama
Views other people with a sense of: whether or not
the other is lively, stimulating, open to play,
and capable of having an enjoyable time
Translates the behavior of others toward
themself with a sense of: how well the other keeps
their energy vital and energetically positive
Personality will reflect the traits they feel demonstrate:
enthusiasm, high vibrational energy, strength, and approval

Virgo
Quadruplicity:
Mutable

Element:
Earth

Ruled by:
Mercury

Humanitarian, analytical, righteous, sensitive,

justice-seeking, critical of self and others,

perfectionist, pure, frustrated by incompetence,

detail-oriented, obsessive compulsive, hidden wild side,

judging, rigid, good intentions, wavering

self-confidence

,

skeptical

Interacts with the outside world with a sense of:
how they are able to assist humanity and
the world around them
Expresses the inner self: through their strong
awareness and consideration for others
Views other people with a sense of: whether or not
the other is as supportive and helpful as themself,
and whether the other will utilize their strong analytical skills
Ascendant Translates the behavior of others toward themself
with a sense of: how well their strong sense of consideration
and helpfulness is reciprocated by others
Personality will reflect the traits they feel demonstrate:
willingness to help others, heighted exteneral awareness for all

Libra
Quadruplicity:
Cardinal

Element:
Air

Ruled by:
Venus

Balanced, aims to please others, harmony-seeking,
balanced, flirty, clever, fair, compromising, manipulative,
naive, cooperative, negotiator, controlling, uplifting,
spontaneous, independent point of view, observant,
obsessively finds justice and equality important

Interacts with the outside world with a sense of:
being happiest when experiences are shared with others
Expresses the inner self: through their strong awareness
of the natural beauty in the world and innate sense of fairness
Views other people with a sense of: whether or not the other
shows potential for a meaningful and equal
partnership of some kind
Translates the behavior of others toward
themself with a sense of:
how well the other treats them with fairness,
according to their ideas of what equality and balance mean
Personality will reflect the traits they feel demonstrate:
social etiquette, getting along with others,
compromise, harmony, and diplomacyl

Scorpio
Quadruplicity:
Fixed

Element:
Water

Intense, investigative, psychic, controlling, passionate,
possessive, secretive, darker interests
such as mysticism and the occult studies,
dominating, impatient, insecure,
attention-seeking, clever, unpredictable,
emotional, antagonist, blunt, mysterious,
transformative, intuitive, suspicious

Interacts with the outside world with a sense of:
natural intuition and perception of how to gain,
blend, and maintain power
Expresses the inner self: through their instinctual
awareness of and acting on the potential for change and
transformation
Views other people with a
sense of: whether or not the other is equally perceptive
and whether the other makes them feel powerful
Translates the behavior of others toward themself with a sense of:
how well their deep perception and depth of character is acknowledged
Personality will reflect the traits they feel demonstrate:
personal power, sexual and financial bonding,
self-containment, and being a valuable partner

Optimistic

, freedom-seeking, hot-tempered,

intellectual, spiritual, witty, blunt, cultural, intuitive,

knowledge-seeking, dreams big, open-minded,

candid, enthusiastic, great sense of humor, curious,

spontaneous, impatient, reckless, superior, hard to fool,

impulsive, adventurous, ruthless, procrastinator,

idealistic, creative, independent, honest, broad viewpoints,

freedom-seeking, ruled by the higher mind,

restless, risk-taker

Interacts with the outside world with a sense of:
inspiration, expanding their horizons, and freedom
Expresses the inner self: through their innate heightened
optimistic nature and being inspirational to others
Views other people with a sense of: whether or not the other
inspires them and shows potential for expansion and adventure
Ascendant Translates the behavior of others toward
themself with a sense of:
how well their naturally good intentions are taken in good faith
Personality will reflect the traits they feel demonstrate:
strong ethics, optimism, faith, trust, good luck,
spiritual strength, and positive outcomes

Resourceful, authoritative, responsible, practical,
strives for achievement, controlling, dominating,
has common sense, sense of order, patient, approval-seeking,
ambitious, critical, organized, watchful, disciplined,
managing, full of integrity, grounded, dependable,
have a need to feel useful, uninterested in frivolous things,
need for recognition in the world,
strong love of framework, plan for the future,
steady, sure-footed

Interacts with the outside world with a sense of:
accomplishment, respect, status, protocol,
and self-respect
Expresses the inner self: through their silent integrity,
willingness to take responsibility, and common sense
Views other people with a sense of: whether or not
the other displays a character and behavior that is
worthy of their respect
Translates the behavior of others toward themself
with a sense of: how well they are given the appropriate
amount of respect that they expect from others
Personality will reflect the traits they feel
demonstrate: authority, respect, status, and prestige

Aquarius
Quadruplicity:
Fixed

Element:
Air

Unique, curious, progressive, intellectual, lover of music,
impersonal, scrutinous, refusing of outdated tactics,
idealist, witty, clever, defensive, self-identifying,
alienating, erratic, objective, pushy with knowledge,
inspirational, sarcastic, inventive, independent, insightful,
dominating, unwilling to conform or follow the typical path,
stubborn, prefer to be free of societal conditioning
and expectations, overthinking

Interacts with the outside world with a sense of:
friendship and equality
Expresses the inner self: through their appreciation for fairness,
non-attachment, open-mindedness, and impartiality
Views other people with a sense of: whether or not
the other is capable of helping them achieve
their deepest desires and loftiest dreams
Translates the behavior of others toward themself
with a sense of: how well their love of equality, understanding,
supportiveness, and partnerships is matched by the other
Personality will reflect the traits they feel demonstrate:
open-mindedness, curiosity, unity, lack of intimidation,
and fair-mindedness

Idealist, indulgent, artistic, out of touch with reality,

intuitive, impractical, psychic, irresponsible,

spiritual, escapist, directionless, lives in a dream world,

big heart, compassionate, creative, relatable to everyone,

adaptable,

open-minded

, emotional,

successful in expression-based careers (arts),

imaginative, self-insightful, tuned into a higher purpose,

lover of romance.

Interacts with the outside world with a sense of:
a desire to heal others and with deep sensitivity
Expresses the inner self: through their appreciation
for and awareness of the higher realms of subtlety,
and a desire to never cause harm
Views other people with a sense of: whether or not the
other is respectful of their need for support and privacy
in order to recharge
Translates the behavior of others toward
themself with a sense of:
how well their high sensitivity is appreciated
Personality will reflect the traits they feel demonstrate:
gentleness, trust, introversion, and accommodation,
and sensitivity
---
You may also like:

98.1% (1312)
---