Epidote: the stone of harmony and self-confidence
---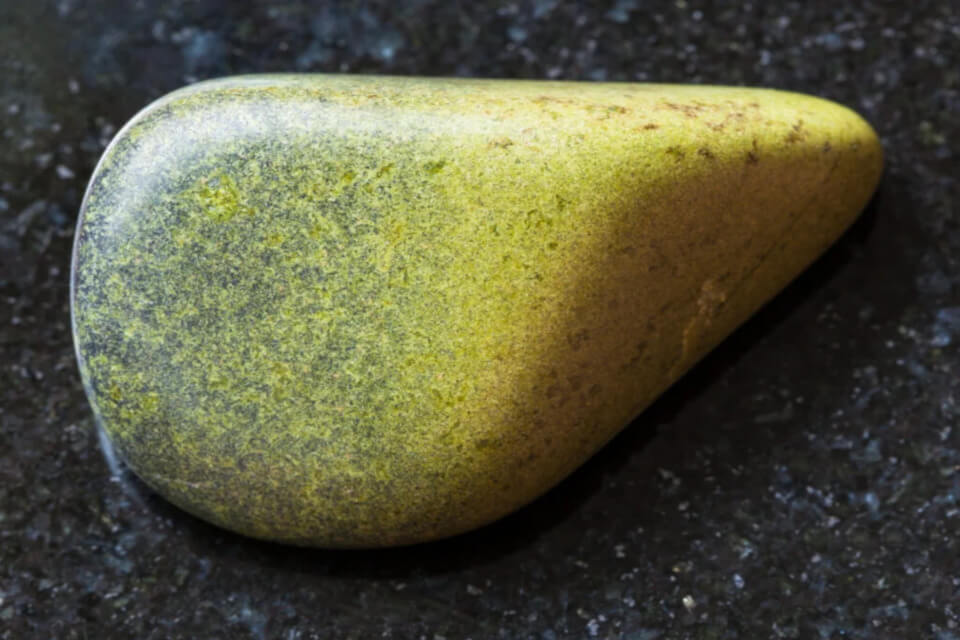 Who doesn't want to have confidence and feel safe throughout life? The epidote stone is excellent for these feelings to be awakened within us. It works very strongly in our entire emotional field. You will feel the difference in the first few days and you may notice a strong desire to take care of yourself. Find out more below about this stone and how to care for it.
Receive all our tips by email!
Love Astrology? Subscribe Now and Receive Exclusive Content!
Epidote: characteristics and indications
---
The epidote is a mineral formed by rocks of metamorphic origin with a degree that varies from low to medium. It is a product that occurred thanks to the alteration of some minerals such as feldspar, amphiboles and pyroxenes.
Their crystals are elongated prismatic and with the appearance of striations, they are rarely found in tabular or radial format. The most important deposits for the extraction of this type of stone are located in Norway, France, Italy, Brazil and Morocco.
The main property of this stone in terms of energy is to promote self-realization within us. It naturally calms our nervous system, helping us to stay more stable.
The epidote stone has very great spiritual powers. It effectively manages to awaken our spiritual power, fighting forces contrary to ours.
It's excellent for those who are developing faith, as it makes you more confident about your beliefs and abilities.
The benefits of epidote
There are many benefits seen with the continued use of this stone. People who suffer from depression or other mental disorders have reported more calm in the nervous system.
This stone helps you to cope better with episodes of loneliness. It makes you more aware of your reality without fantasizing.
In meditation, this stone acts actively in the heart chakra, where our unconditional love is found.
It prevents us from becoming lonely, provoking our socialization in a friendly way. The person is not afraid to make friends, for example.
The soul does not isolate itself, balance and harmony happen naturally.
How to use the stone
If you intend to improve your personal energies, such as spirituality, personal magnetism and everything we mentioned above, then use this stone close to your body.
There are beautiful jewels with this stone, now if your intention is to protect your home by raising the vibration of the environment and people, then just have one of this stone as a decoration. To cure sick places, just place this stone on top for about 30 minutes.
As you can see, epidote is excellent and contributes for the positive energy to install itself once and for all in your body and spirit, right? So be sure to feel your energetic vibrations.
You may also like:
---