Why should you cleanse crystals with the Full Moon?
---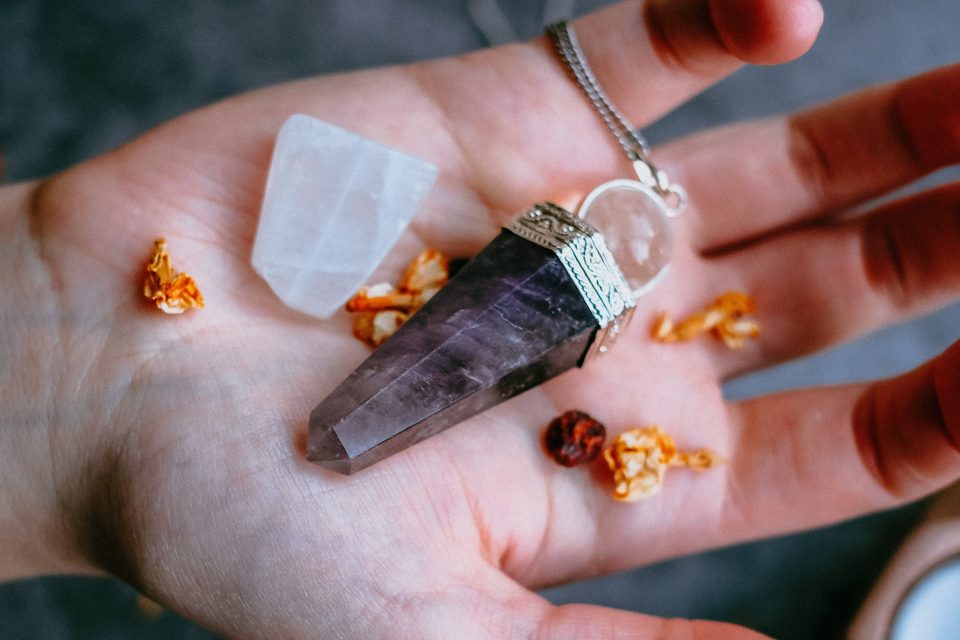 It is important to take care of our crystals from time to time. The Full Moon is a great opportunity for that because it carries powerful energies like no one. If you want things in your life to be more fruitful, get to know now how to cleanse crystals with the Full Moon.
Receive all our tips by email!
Love Astrology? Subscribe Now and Receive Exclusive Content!
Cleanse crystals with the Full Moon
---
Crystals are wonderful gifts of wisdom that Nature gives to us. They are full of physical and therapeutic properties and we can use them in different ways and for different purposes. But in order to release all their power, the crystals need to be healthy.
What do you mean with "healthy"? Although they are inanimate objects, crystals carry a lot of living energy within them. Therefore, it is important to take care of them by cleaning and giving proper rest. When a crystal is overloaded it is like its battery is running out and so it can not do much for you.
Once in a while, you should perform some ritual to cleanse and program your crystals. We suggest you to try to cleanse crystals with the Full Moon because it is safe, powerful and has zero costs.
Crystals and the Full Moon
In Astrology, the Moon rules the psychic and occult worlds, the subconscious mind and our emotions. The negative energies that can accumulate within our crystals are spiritual, hidden from our physical eyes and often come from people's emotions. That is one more reason to cleanse your crystal with energy of the Moon.
The Full Moon happens once a month and lasts just one day, so put a reminder on your calendar so you will not miss the date.
This phase is the last of the Moons and represents the apex, when the Cosmos come to fruition and fulfillment. Everything gets amplified and you just feel much more. But if you know how to properly cleanse crystals with the Full Moon besides programming them with your best intentions, everything is going to be fine. You will have some bright tools helping you for the next weeks just by your side.
How to cleanse
It is ideal to cleanse your crystals outside but if, it is not possible, you can do it at the window.
Put your crystals at a window where you can see the Moon and connect with them for a while. Think about everything you want to achieve and ask for the Moon's help. Remove all of them right after waking up in the next morning.
If you can do this at your garden, the energy that the Moon will pour over your crystal will be lovely. But remember to check the weather, because if it rains, the water can harm your crystals. In this case, it is good to protect them with a glass dome.
In both cases, let the crystals rest above some natural material. Crystals like to feel grounded and earthed, just like us when we connect to the Divine wishing to feel safe.
---
You may also like:

98.1% (1312)
---