Rose quartz: meaning and uses of the stone of love
---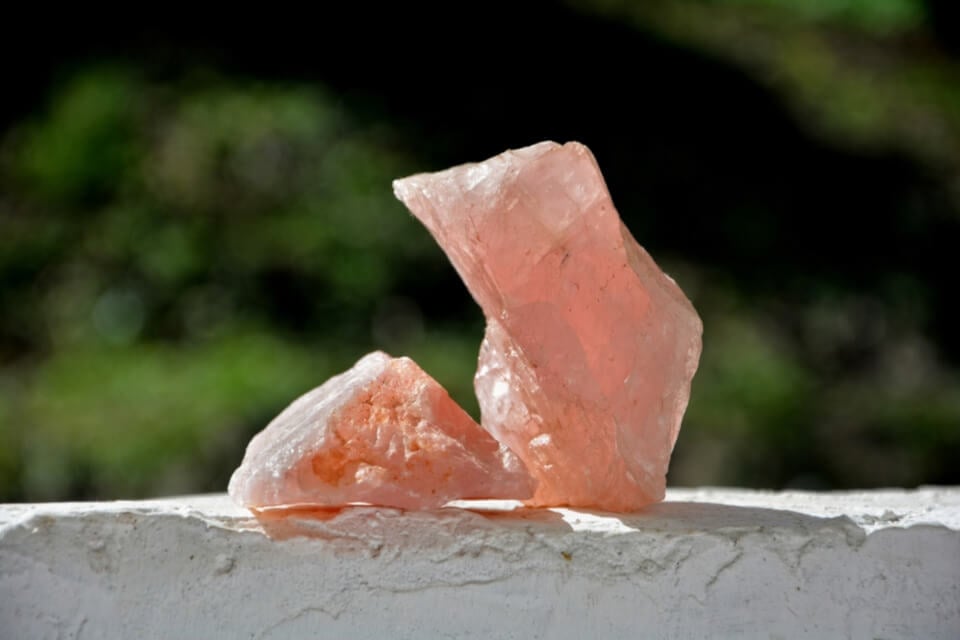 Do you know the meaning of the rose quartz? It is known to be the stone of love and is connected to relationships by its soft pink tone.
Whenever we think of the rose quartz, we soon relate to romantic love, to loving relationships, but we must understand the real meaning of that stone. In fact, pink quartz is the stone of self-love.
This stone encourages self-knowledge, self-confidence, forgiveness, and acceptance. According to holistic therapist Simone Kobayashi, the pink tone of the quartz symbolizes the inner child we have inside us, who needs to be well nourished, loved and safe for self-love and happiness, and this is what pink quartz stimulates, love for love, the love for the feeling and the peace that it brings to our body, mind, and heart.
Receive all our tips by email!
Love Astrology? Subscribe Now and Receive Exclusive Content!
Effects of the rose quartz
---
On the emotional body
By enhancing self-esteem, pink quartz also stimulates self-esteem. With this empowerment, we are able to clear the heart of negative feelings like hatred, jealousy or hurt. It is a stone that helps close emotional wounds soothe the pain and feelings of loss. In general, it helps to avoid negative energies and feelings in people and places.
On the physical body
In the physical body, the use of this stone favors the heart, blood and circulatory system as a whole. It is a stone used in alternative therapies for treatment and prevention of problems in the female sexual organ, ovaries, uterus, and breasts. The sexual organs (masculine and feminine) become healthier with positive and active energy when stimulated by this quartz, bringing greater love and tenderness to the sexual act. This use increases the fertility of both sexes.
The body's cleansing organs – such as the kidneys and liver – are also stimulated by the vibration, energy, and tone of this stone.

98.1% (1312)
How to use the rose quartz in everyday life
This crystal can be used as jewelry, concentrating the emotional balance and personal light, or to bring lots of love and good energies to the environments;
The activation of pink quartz as a decoration item, placed in harmony, attracts abundant energies of life. This stone is ideal as a gift for anyone;
At work, the ideal is to use in the neck or the table. In this way, it will contribute to the harmonious interaction with others. Use it also on the heart in public settings;
There are studies also, still in tests on the crystal in fighting diseases in the kidneys and the adrenal glands, besides relieving dizziness;
Known for eliminating fears and anxiety and enables you to live life with all intensity;
Ideal not only for premature babies and children who cry a lot but also for anyone who wants to balance their emotions and feelings;
Increases the perception of the senses, making people more sensitive and harmonious.
---
You may also like:

98.1% (1312)
---