Neptune in our birth chart: illusion and idealism
---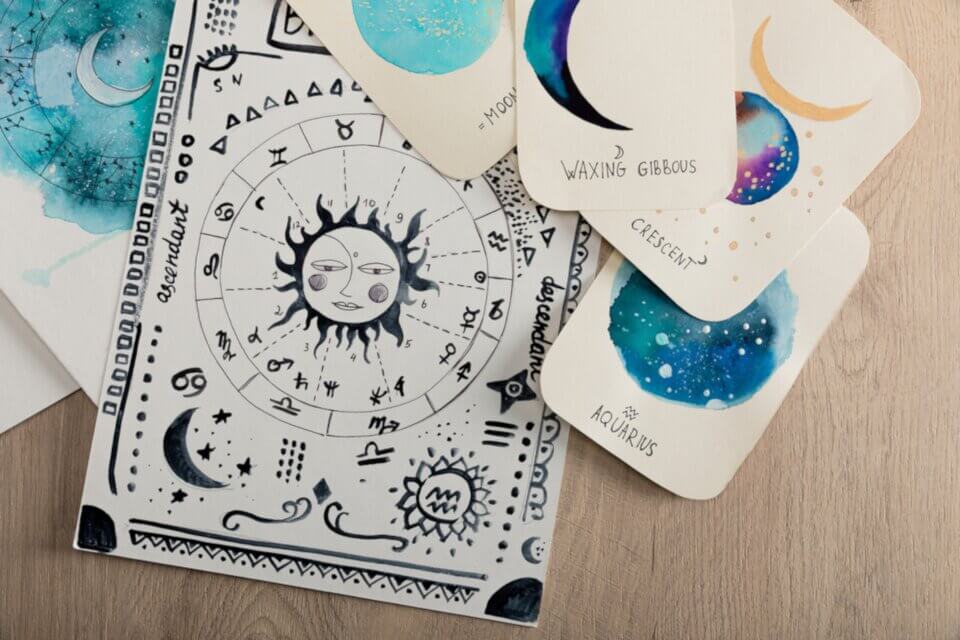 We are so much more than our Sun sign. To prove that, we can take a look at the positioning of all the planets at the moment we were born through a birth chart. This astrological system influences our personality and tell us hints about our destiny. Neptune, for example, plays a key role in how we deal with our mind and addictions. In this article, we will explain everything about this planet.
Receive all our tips by email!
Love Astrology? Subscribe Now and Receive Exclusive Content!
Neptune: the planet of the Arts
---
In Roman mythology, they gave him the name Neptune. For the Greeks, he was Poseidon, the God of the oceans. Son of Saturn, he ruled the Universe together with his brothers Jupiter (sky) and Pluto (dead's world).
His nature is quite particular. While he is the God of the arts and the elevation of the spirit, he can also represent our darkest and deepest side, just like the ocean. Dealing with the Neptunian energy is to oscillate between the desires to attain the Divine and the remembrance that we are only human.
Like Uranus, it is a planet that exerts a great force not only directed to an individual but to a community in general. Its pace is slow and so it spends about 14 years in each sign. That is, people born within a specific period of 14 years end up having Neptune in the same sign.
Regardless of each individual birth chart, these people end up behaving similarly. Specifically when we talk about dreams. It is as if that particular generation pursued an ideal that offered happiness to all its members. Neptune is the God who influences our sensitive and imaginative side. This invisible connection is the one that put his children together in the same direction.
He is the God of our capacity for inspiration and creativity. Through the gifts of arts and music, we are able to live in this world in a beautiful way. In fact, the desire to live beautifully remains, but we can not always achieve it in the face of harsh reality. That is why this planet is so connected to our illusions of an ideal world. And what is the most known sign for living in a fantasy world? That's right, Pisces, which is the regency of Neptune.
The good and bad side of Neptune
Compassion and self-sacrifice in favor of the collective are striking features. This planet puts a colored lens in front of people's eyes, so that they can see the world in a different way. People are not indifferent to the bad we encounter and try to change.
Change will always be peaceful and loving. The approach to other people will have a tone of harmony. It is as if the children of Neptune spoke:
"Do not you see that this is bad? I have this good path to show you. Would you come with me?"
However, just as his nature is dreamy, it can be incredibly devastating. Think of storms at the sea, with giant waves and swirls. When the peaceful energy of Neptune changes, count on the worst moods.
But unlike Mars, which has an aggressive attitude by nature, Neptune's is more of a reaction. Its negative side is like a child who is not happy with what is offered. That way, people can be naive and make temper tantrums. High emotional instability can occur leading to serious and prolonged problems as addictions.
Also different from Mars, that when aggressive assumes a position of attack, Neptune prefers to shelter in his own world. And that is when people can indulge in depression and self-destructive behavior. Abuse of alcohol and drugs should be monitored because there are chances of this happening.
Neptune guide
---
You may also like:
---