Mars in our birth chart: survival and sexuality
---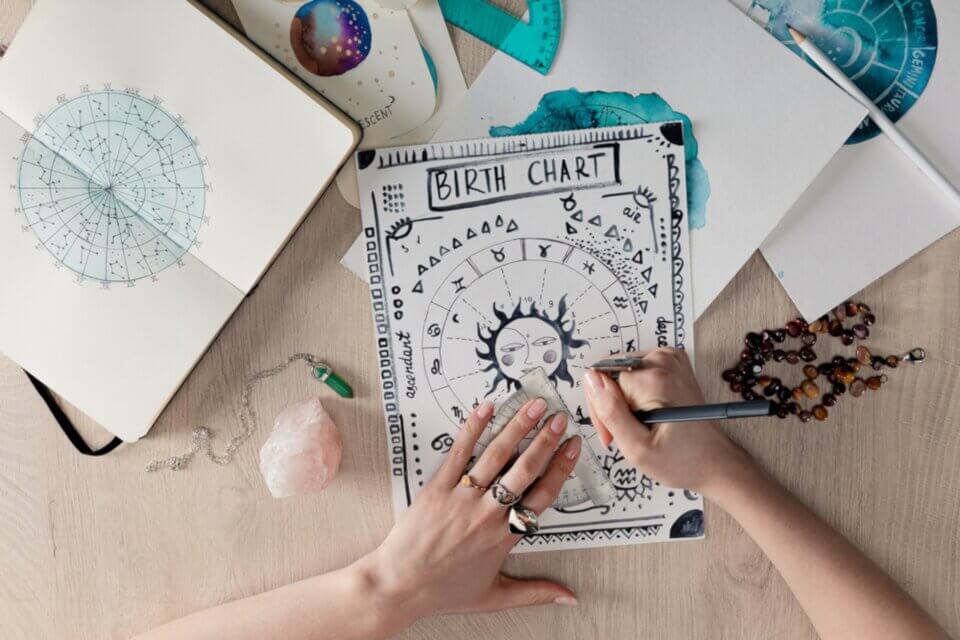 Usually, the first thought about our Sun sign is that it shapes all our astrological personality. We are wrong because we are much more than that. Everyone has their own birth chart, which is a system of planets and stars that influences characteristics and tell us hints. Do you know the positioning of the planets at the moment when you were born? Mars, for example, plays a key role in how we deal with our primary energy. Get to know more.
Receive all our tips by email!
Love Astrology? Subscribe Now and Receive Exclusive Content!
Mars: the red planet
---
In Roman mythology, the name of this God was Mars. In Greek, they used to call him Ares. This God was the figure of the warrior and represented the primary impulse that moves all our actions. He was also related to fertility, as he represented the crop and agriculture in general. As the Roman Empire advanced, Mars was its symbol of war and blood.
The relationship with blood is not by chance, because the planet is predominantly red in color. Ruler of Aries, he initiates the zodiacal wheel in the most energetic way possible. His nature is masculine, impetuous and aggressive. While Venus personifies our feminine side and women, Mars does the same with our masculine side and the men. Together, they form the "Astrology of the Heart," so to speak. Venus with love and Mars with passion.
If Venus is calm, Mars is a storm. He is responsible for our deepest sexual instincts. Our desires that we feel under the skin in seconds come from the Martian energy. He dictates the way we express ourselves in bed and the people we are physically attracted to. When you are interested in someone and you are not sure why, it is Mars whispering in your ear "Go!".
And speaking of instincts, this planet is all about our instinct for survival. Mars is all about quick actions and sparks. He influences everything we do in the urge of the moment. When we are faced with problems that need decisions in the blink of an eye, it is to him that we turn to and seek inspiration.
He wants to break through and conquer. Be the first to arrive. Full of courage and strength, he is not afraid to get hurt in battle. He moves our individual will with lots of passion and even anger. It is no wonder that his symbol is an arrow, which flies at high speed and pierces in a single shot and with no chance of defense.
The good and bad side of Mars
As you can tell, Mars has a very intense energy. It is hard to deal with energies that sometimes get bigger than we do. But the essence of Mars can be very productive. Every day, from the time we were born until our death, we perform actions. When we are tired and we repeat things like autopilot, it is Mars's strength that still holds us.
His positive side will give you self-confidence and motivation. The driving force that drives us to success would not be the same without the influence of Mars. The dynamism and determination to win in life complete the mental pack. On the physical side, he will give you good health and endurance, so you can feel like a bull. You will always feel ready for adventures and experience new things without fear.
In the other hand, it will take a lot of parsimony and intelligence to control his downside. Bridging the explosive essence of Mars with a pillow will not be easy. He will be wild and reckless, leading you to commit actions that you will probably regret later. The risks will be too high compared to the gains.
Impatience and selfishness can drive people into a spiral of madness. Rage explosions and even physical violence can happen when Mars is badly aspected. He can influence you to be provocative and start discussions for nothing. In addition to maintaining an arrogant and intolerant attitude.
Mars guide
---
You may also like:
---