Saturn in our birth chart: hints about our destiny and fears
---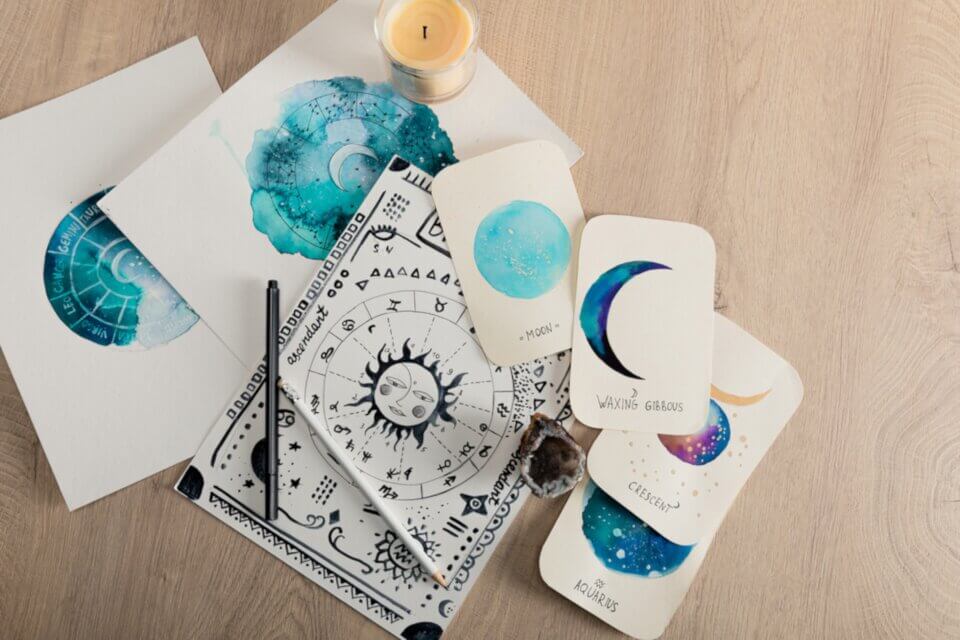 In astrology, we usually think that our Sun sign gives all of our characteristics, but we are so much more. There is a complex system of stars and planets that we call as birth chart. To learn more about our personality, it is important to take a look at where these planets were positioned when we were born. Saturn, for example, plays a key role in our destiny, since the first moment we see the light until our death. Get to know more.
Receive all our tips by email!
Love Astrology? Subscribe Now and Receive Exclusive Content!
Saturn: the master planet
---
While we can interpret Jupiter as a joyful father, we might define Saturn as a tough master. Indeed, they are in opposition in the birth chart. Saturn is responsible for putting a brake on the expansive nature of Jupiter, bringing us from the sky to the ground.
In mythology, Saturn is a Roman God of the karma and time. That is why in Greek mythology this planet is called Chronos. Saturn represents the time and our responsibility with it. Under his watchful eye, we have freedom of choice to experience whatever we want. But our reward will only come as long as we pay a price.
The nature of Saturn is demanding. During our journey, he will present many obstacles and ask for obstinacy. Imagine being tired, almost giving up a battle and he will whisper in your ear: "Are you ready to give up? Do you think you have done enough?" At the same time, you can have a feeling that something good is waiting for you in the end. It will be Saturn holding your hand and waiting for you at finish line with a present.
Speaking of karma and time, this planet has an intrinsic connection with ours. He is rather a difficult teacher, but he wants us to learn from the difficulties and leave a legacy on this plane. For him, everything happens in divine time and it is no use to be anxious. Everything has a beginning, middle, end and purpose for it to happen in this way.
The good and bad side of Saturn
After all we have said, you may be afraid of the influence of Saturn in your life. But do not be. Indeed, this planet stirs and puts us in front of our fears. But the good news is that he believes we can deal with them. On the positive side, he will always send the precise tools at the right time when we are ready to use them.
Think of Saturn as good wine: the older it is, the better it gets. The high energy of this planet will help you mature and see life as it is. If Jupiter binds to your childish side, Saturn brings you responsibility and invites you to adulthood.
On the negative side, such pressure can generate a general standstill. The individual may feel that he can not walk more and surrender to feelings of inferiority and lack of confidence. Two extremes can happen. On the one hand, a persistent pessimism that nothing will pay off. On the other, work and ambition in excess to try to advance the long process that is always associated with this planet.
Saturn is a very slow planet and takes about 29 years to complete an entire lap around the Sun. That is, it takes all this time to get back to the same spot where it was when you were born. This is known as the Return of Saturn and by that age we all go through an existential crisis.
Saturn guide
---
You may also like:

98.1% (1312)
---