Aromatherapy: meet the therapy with essential oils
---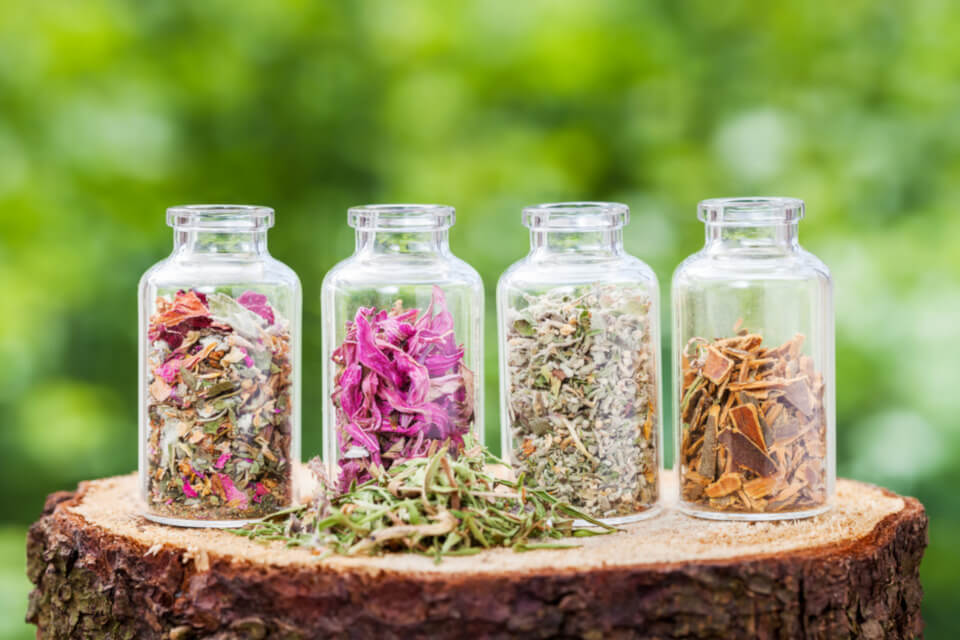 Aromatherapy, or essential oil therapy, is an alternative therapy that combines a range of traditional and complementary treatments using essential oils and other aromatic plant compounds. These have been used for over six thousand years to improve physical and physiological health.
2024 predictions are out
Discover the stars predictions for new year!
What is Aromatherapy?
---
Aromatherapy is an holistic therapy that uses essential oils to improve and balance the emotional health and physical well-being. It's also a great way to take some time off, some time for self-care, which with the fast, stressful life we live nowadays, i is essential to keep the balance. The aromas of the oils have an effect on the body and mind.
The aromatherapist must check the medical history and lifestyle of the patient, including diet. The therapy aims to treat the whole person, and the treatments will be according to each individual's physical and mental needs. Based on these needs, the aromatherapist may recommend a single oil or a blend.
The aromas that are experienced can have good and profound effects on the brain, dealing with instincts, thoughts and emotions and having an impact on these. On the dense aspects of the therapy, the physical level, essential oils ease muscular aches and pain, improve circulation, are great for sinus congestion problems and, above all, work as an antioxidant.
The application of the oils can be through massage, bath or skin care. Some therapists use it as a ritual with candles or pure essential oils on a burner to create the perfect surroundings.
Massaging the area where the oil is to be applied boosts circulation and increases absorption. Some argue that areas that are richer in sweat glands and hair follicles, like as the head or the palms of the hand, absorb the oils more effectively.
What is an essential oil?
The International Standards Organization (ISO) defined, in 1997, essential oil as a "product obtained from vegetable raw material, either by distillation with water or steam, or from the epicarp of citrus fruits by a mechanical process, or by dry distillation."
However, people should be aware that "natural" products are also chemicals. The oils need to be acquired from a trusting source and be used correctly. It is essential to follow the advice of a trained professional when using essential oils — an allergy test before using a new essential oil is necessary.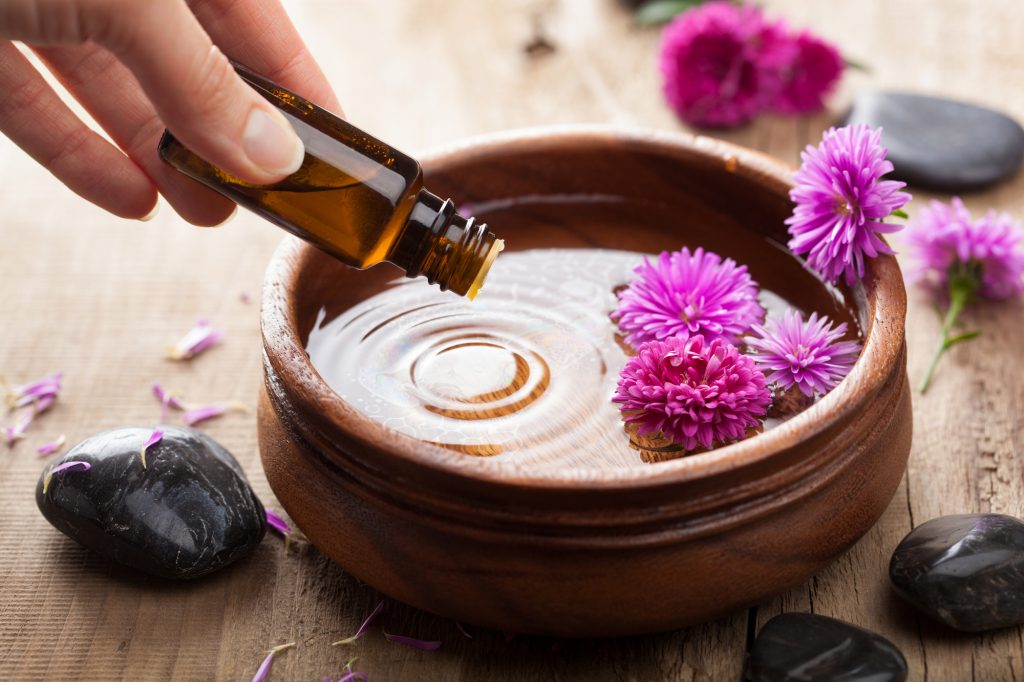 Benefits of Aromatherapy
It's essential to recognize that Aromatherapy is a complementary therapy. It doesn't aim to cure diseases but to boost conventional or other alternative methods. Aromatherapy has been shown to reduce:
Nausea
Pain and body aches
Anxiety, agitation, stress, and depression
Fatigue and insomnia
Muscular Aches
Headaches
Circulatory problems
Menstrual issues
Menopausal problems
Different oils, different uses and effects
Basil: sharpens concentration and alleviates some of the symptoms of depression and headaches. It should be avoided during pregnancy.
Bergamot: is used for urinary tract and digestive tract.
Rosemary: benefits the nervous and circulatory systems; promotes hair growth, boosts memory, prevents muscle spasms, and supports the circulatory and nervous systems.
Black pepper: commonly used for stimulating the circulation, muscular aches and pains, and bruises.
Chamomile: can treat eczema
Citronella: acts as an insect repellent
Clove: topical analgesic, or painkiller, used for toothache; prevents vomiting an nausea. It has antimicrobial, antioxidant and anti-fungal properties.
Eucalyptus: relieves the airways during a cold or flu. It is often combined with peppermint. (Many people are allergic to eucalyptus.)
Geranium: used for skin problems, to reduce stress, and as a mosquito repellant.
Jasmine: is known as an aphrodisiac.
Lavender: is antiseptic for minor cuts and burns and to enhance relaxation and sleep. It is said to relieve headache and migraine symptoms.
Lemon essential oil is said to improve mood, and to help relieve the symptoms of stress and depression.
Caution when using essential oils
Not all the oils will benefit everyone. Chemical compounds in essential oils can produce adverse effects when combined with some medications, so you need to be extra careful. They may reduce the effectiveness of conventional drugs as well, or exacerbate health conditions.
Some oils produce toxins which can cause damage to the liver, kidneys, and nervous system, especially if taken internally.
Some conditions bring the need to be extra careful when using aromatherapy:
Allergies
Hay fever, a type of allergy
Asthma
Skin problems (eczema or psoriasis)
Epilepsy
Hypertension, or high blood pressure
Aromatherapy can have side effects, but these are generally mild and do not last long. Some people can experience intense symptoms but the usually disappear quickly. The most common are:
Nausea
Headaches
Some allergic reactions
It's also not advised to use this therapy during pregnancy, especially in the first trimester, and to do some research for the recommended oils to use during breastfeeding. Aromatherapy can help alleviate some conditions, but you should use it correctly.
---
You may also like:
---