Clean skincare: 3 Ayurvedic teachings to achieve perfect skin
---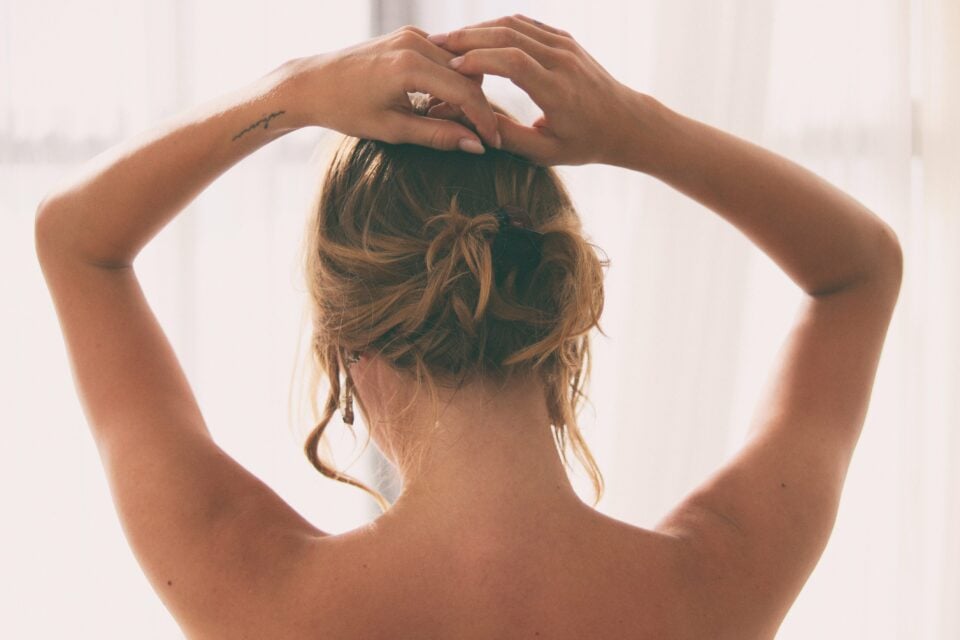 Even if vanity is not latent in you, if someone offered you the perfect skin formula, would you accept it? Well, youthful, radiant and healthy skin is the desire of many. However, a few use and abuse the teachings of Ayurveda, a medicine that holds valuable secrets for the well-being of your skin. Lear these 3 Ayurvedic clean skincare teachings to achieve perfect skin.
Receive all our tips by email!
Love Astrology? Subscribe Now and Receive Exclusive Content!
Ayurveda: a reality in search of clean skincare
---
One of humanity's oldest medical systems, Ayurveda not only seeks to prevent and treat disease, but can also be very useful for those who want a younger, healthier look.
Ayurvedic formulas and practices not only help your skin to be healthy, but also rejuvenate as a form of natural care through the right balance for each body type – in this case, for each predominant dosha.
Even if it is a long term solution, Ayurveda can bring much more solid results and benefits to your whole body. With that in mind, here are some tips offered by experts, especially geared towards perfect and healthy skin.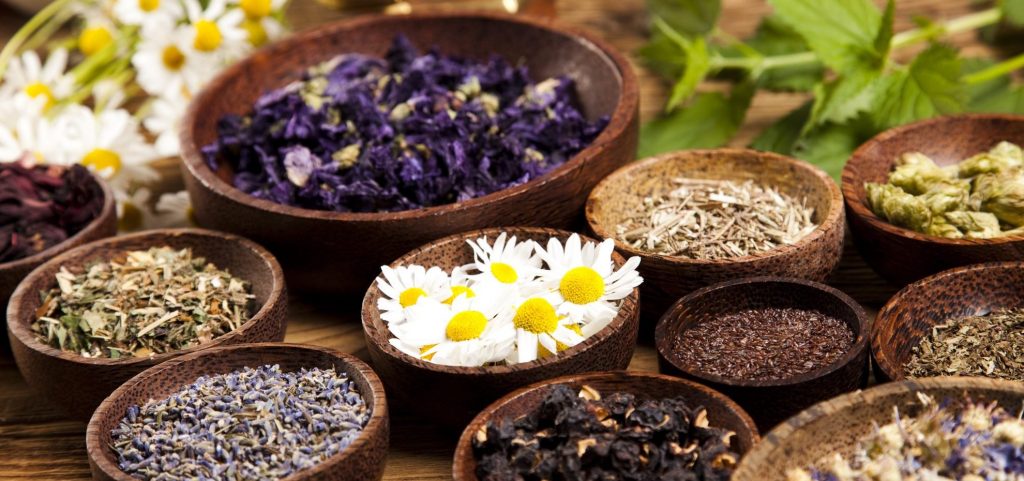 3 Ayurvedic clean skincare teachings to achieve perfect skin
1. Keep everything clean
Pollution is one of the biggest villains for skin health. Consisting of a cluster of toxins, it prevents good skin regeneration and may even accelerate cell death. The damage caused by contact with toxins from pollution and the "dirt" we come into contact with daily is a silent damage, but with serious consequences as we become more susceptible to viruses, bacteria and the development of allergies, for example.
Cleanliness is one of Ayurveda's fundamentals and should be strictly followed, both inside and out, to have a showy and healthy skin. Do all the standard hygiene on your skin, especially your face, and you'll probably be surprised how many times a day we get our hands on our faces without being properly cleaned.
According to World Health Organization statistics, a person can put their hands on their face about 5,000 times a day. There are many natural facial cleansers that suit your skin type and are free of harsh chemicals.
For those who have the greasiest skin it is possible to use herbal extracts like Neem. Those with drier skin can use honey and roses to regulate hydration.
But don't forget: for Ayurveda, internal cleansing is as important as external cleansing. The skin acts as a huge framework, responsible for reproducing the way we are internally. So drink plenty of water, eat properly, take care of the emotional and, if you like, make use of herbs with detoxifying properties such as Triphala and Guggul.
2. Heal yourself
When we say to cure yourself, we are talking about ending the tendency to just mask health problems. Stop using products that only ease the symptoms but do not eliminate the disease.
One of the great synonyms for beauty is a healthy body; this concept will be no different when it comes to the skin. One can hardly find radiant and perfect skin in someone who is ill – whether physically or emotionally – and so we must maintain health if we are to look youthful and healthy.
According to Ayurveda, we can find plenty of support to maintain health in various herbs and foods. One of the most widely used and recommended being the popular turmeric, also known as curcumin in some regions.
It has great healing and medicinal properties and is used in many Ayurvedic formulations; be sure to insert this ingredient into your daily diet. There is even an ancient Indian tradition of always having some turmeric milk to speed recovery from discomfort or even injury.
In the case of skin, you do not need to have a large visible lesion to enjoy the benefits of turmeric . In addition to internal care, external application of the herb can help repair skin damage caused by overexposure to strong sun or wind.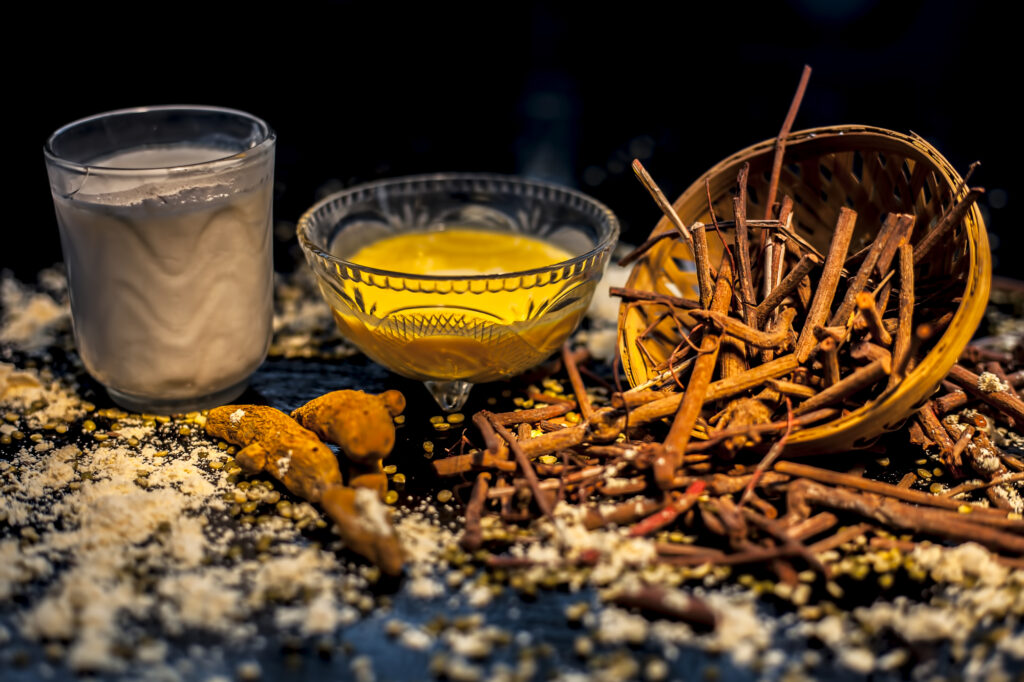 Saffron, aloe vera and Manjishta
On the other hand, feel free to make good use of natural saffron-based products. It is also possible to include in this list aloe vera compounds in its formula; another herb that has great repairing and soothing properties for the skin.
Also among the herbs recommended by Ayurveda is Manjishta. It is a herb with great abilities to remove impurities from the body and maintain a clearer and brighter skin. For more sensitive places that may be suffering from dryness, such as the lip region, for example, a little Ghee is recommended.
3. Always nurture and protect
To close this clean skincare triad and always maintain a radiant appearance, Ayurveda recommends not just trying to remedy problems. In fact, the great principle of this ancient medicine is to prevent disease from actually arising.
Ideally, you should adopt a skincare routine that will strengthen your system, ensuring that everything works at its best. This is a much wiser attitude than living on repairs.
Therefore, Ayurveda recommends that your skin be one of your greatest allies in defense, both against external factors and against the natural ageing process. To do this, just have the right habits and make good use of what nature has to offer.
As always, the key is to avoid external factors such as pollution, the sun and exposure to extreme conditions such as wind and cold.
---
You may also like:
---