3 lunar plants and their health benefits
---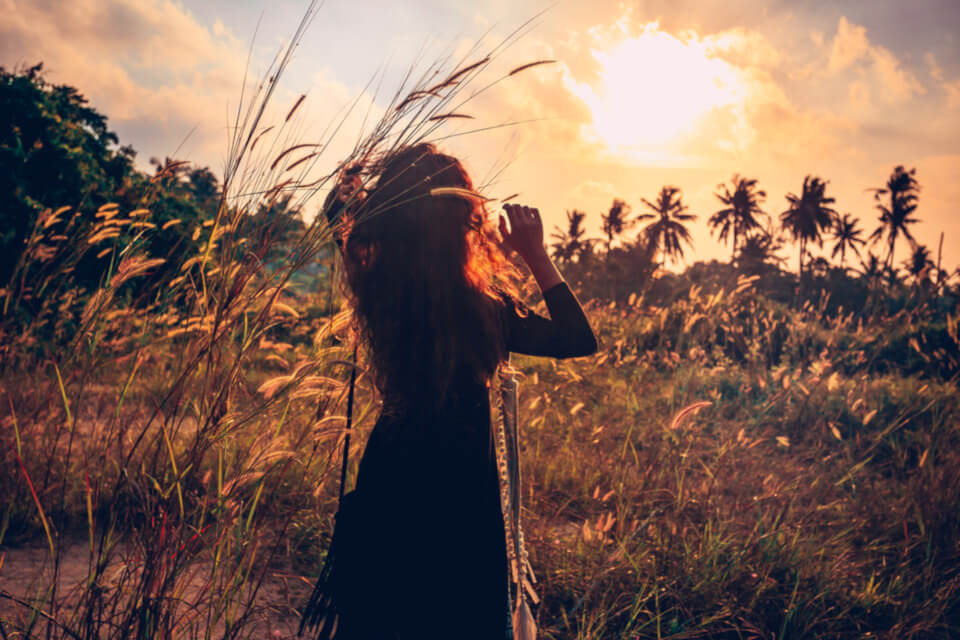 The Moon symbolizes femininity, maternity, reverie, the unconscious, the imagination. By analogy, lunar plants are sedative and soothing and are connected to the sign of Cancer.
The parts of the body that correspond to this sign are mainly the digestive tract, the lungs and the cerebellum which must be considered as the sensitive points to relieve. The plants that are in perfect harmony with the sign of Cancer are those that inspire serenity.
Receive all our tips by email!
Love Astrology? Subscribe Now and Receive Exclusive Content!
Lunar plants: get to know their benefits
---
Chickweed (Stellaria media)
Chickweed is a perennial herbaceous plant and is very rich in Vitamin C and organic acids. It stands out for its star-shaped flowers. These are light white or pink in color and are small in size. Their blooms usually take place between February and November. They have a greenish color and an oval shape.
The stems of this lunar plant, as for them, are in tuft and are a little soft. Depending on each variety, they can be straight or crawling. Since the discovery of its different medicinal properties, experts use  it frequently to treat conditions such as anemia or haemorrhoids. It is also an interesting floral remedy in case of contusion.
Chickweed's flowers have properties to relieve pain during rheumatism and bronchitis attacks; and to treat many skin infections such as eczema or acne. This plant is also considered to have antioxidant properties.
Cleavers (Galium aparine)
Experts recommend cleavers for an earache. Modern herbalists and homeopaths recognize the value of this herb. They use it to treat scurvy, scrofula, psoriasis and rashes. It is said that dried or fresh grass stimulates the lymphatic system.
The refreshing property of Cleavers makes it useful for reducing fevers. It is also used in treating of infections associated with rashes such as measles, chicken pox, among others. It also cures arthritis;
You can apply the fresh leaves of the grass to heal or treat cuts and sores. It also helps to stop bleeding and has healing powers;
An infusion of this herb helps to treat diseases such as glandular fever, tonsillitis and cystitis;
It stimulates liver function and improve digestion and absorption in humans.
White Willow (Salix alba)
Like Aspirin (C), White Willow has a broad spectrum of benefits: anti-pain, anti-inflammatory, astringent, antirheumatic, etc.
Thus, it relieves at the same time the flu's fever, headaches or pain, and tendinitis or cystitis. It also treats arthritis and rheumatism.
Its soothing properties help in case of insomnia, night sweats and hot flashes. The external decoction use of this lunar plant has also been shown to be effective against corns, warts, wounds and ulcers.

98.1% (1312)
Lunar plants and the Qualities of the Moon
The Moon represents the woman, the mother; it symbolizes fertility, receptivity, inspiration, intuitiveness, emotions. It refers to organic forms and takes care of them. The Moon is versatility, adaptability, compromise, dialogue, including through symbolism or other forms of abstract communication.
This satellite is the star of the night, both the relay and the complement of the Sun. But it is changing: hides, grows and shrinks when running in the sky. For these reasons, the Moon has always been considered mysterious; it is part of our dream, unconscious, imagination, sensitivity, etc.
The Moon is the link of the unconscious to the conscious; it links our deep subjective, intimate and abstract aspirations, coming from our imagination, to their actual concrete achievements in our objective daily experiences.
---
You may also like:

98.1% (1312)
---