Yoga for headaches: does it work?
---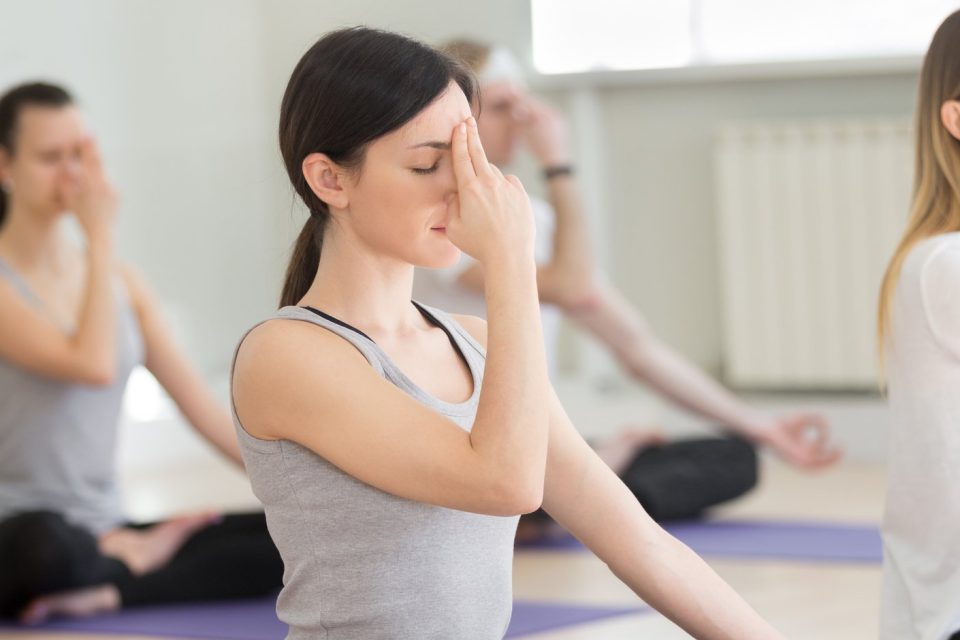 Yoga for headaches can be a lifesaver answer for those who suffer from this problem more often. Headaches can go from a momentaneous annoying situation to a life problem that interferes with routines, happiness, and productivity. Although it is quite common, it can't be underestimated and looking for a solution is an important step.
Fortunately, yoga can be part of that solution and a wonderful tool for those who constantly suffer from headaches. In the following paragraphs, we'll explain how yoga for headaches can work for you!
The role of yoga for headaches
---
Before we get into yoga for headaches, it's important to talk a little bit more about this problem that is sometimes underestimated, but affects so many people. Unfortunately, there are countless possible causes of headaches. By far the most common is around stress and tension related issues, often related to muscular tension in the back as well. 
People who have tension headaches describe it as a pressure pain encircling their head, while those who have migraines, refer pain on only one side of the head and feels like throbbing. Migraines, unlike headaches, are often accompanied by nausea, vomiting, and an aversion to light and sound. 
Sinuses can also cause headaches, as well as pain relievers, even though this is not commonly discussed. 
Close attention and interest in finding out the cause by looking carefully to daily habits, thoughts, among other things, is crucial to get a diagnosis with a doctor. Once we are completely sure the problem is a headache, we can start understanding how yoga fits in.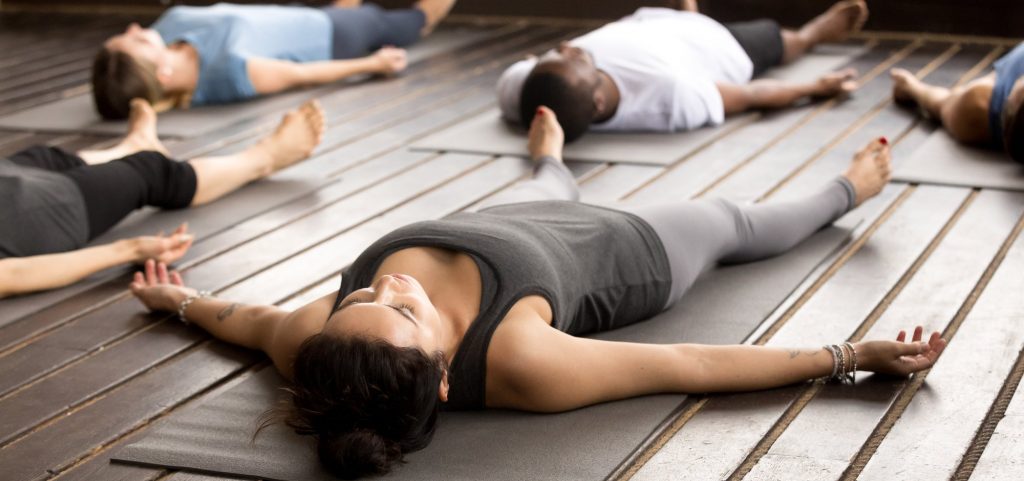 How can yoga help with headaches?
Yoga can work as a prevention method. For example, when going through a time of big stress that can lead to intense headaches, yoga can be used to lower the stress levels, not reaching that point. 
If the problem is tension in the muscles of the back and neck, yoga movements are great to release the tight muscles since it improves blood flow to them. And, in a long term perspective, yoga teaches us how to use the muscles, which will prevent further problems. The poses help strengthen muscles, educate the body so we can learn how to use them, and improve bad posture habits.
Yoga for headaches also works by refining our capacity of reading our own body and mind, being aware of how our body reacts to certain events, and we start identifying quicker the signs that our body gives when something needs a change. But it doesn't stop in the internal environment, the external factor also has an effect on us, for example, certain foods can be a trigger for some people, but it takes self-exploration to recognize it.
Yoga for headaches, what practice to choose?
Any yoga practice is good, but the strong ones must be avoided during critical periods. The best options are breathing exercises for calming down, like Nadi Shodana; visualizations and meditation; and restorative poses like supported adaptations of inversions.
Remember to always pay attention to yourself. Yoga for headaches is many times the right tool, but it might happen that one day all you need is to lie down on a dark room and breathe for a while, without pushing yourself.
---
You may also like:

98.1% (1312)
---