Yoga: the ultimate guide for types and benefits
---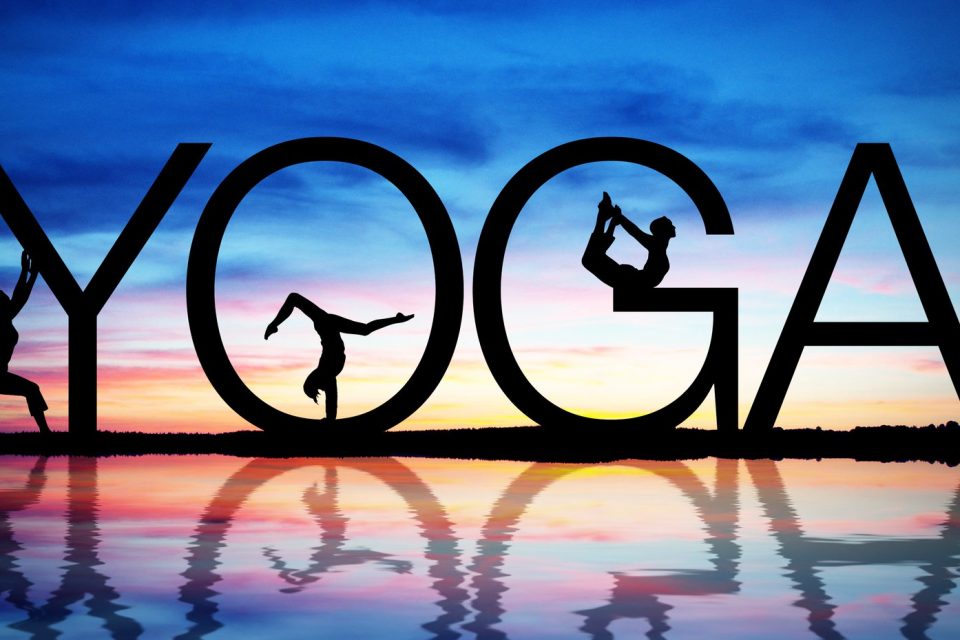 Originally from India, the history of Yoga is linked to the Indian civilization: created to help man to overcome the cycle of reincarnations and its suffering, it is one of the six great philosophical systems of the country.
However, the precise origins of Yoga remain unclear and its history is full of shadows; this is explained in particular by the oral tradition of its transmission and the secret character of its original teaching. If the first forms of practice seem to date from 5.000 years, some specialists make them go back to more than 10.000 years.
It was first developed in Hindu scriptures, especially in the Bhagavad-Gita and the Upanishads. I was, then, very motionless and mystical, essentially focused on the breath. Yoga is, above all, an holistic system that works both the physical and spiritual plane of the practitioner. Many consider it a way of life approaching wellness and health in a natural way, which through various techniques of body-mind work makes people less vulnerable to disease and helps to balance at all levels.
In this article, we'll guide you through the different styles and benefits of this practice. Stay with us!
2024 predictions are out
Discover the stars predictions for new year!
The different types of Yoga
---
From Hot Yoga to Ashtanga Yoga
Hot yoga is a physical and intense practice characterized mainly, but not only, for taking place in a heated room. Although it's been around for a few years, it has been growing as a trend.
Know everything about Hot Yoga
Shakti Yoga is a type of yoga practice that combines free movement with traditional yoga poses, connected to more feminine energy and connection to the universe.
Baby yoga results from an adaption of the traditional yoga poses to the stages of babies' development. It gives attention to the children psychomotor and emotional development, but above all, it aims to create a loving growth atmosphere, of harmony and connection between sons and parents.
Yin Yoga is a modern style of yoga, practiced in a slow-paced rhythm with long-held poses, that can go from 5 to 20 minutes, promoting deep relaxation.
Hatha Yoga translates to mean "ha" (sun) and "tha" (moon), yoga is the Sanskrit word for union. Together Hatha Yoga describes the union of the opposing powers of sun and moon to bring balance to our lives. Hatha yoga is designed to promote flexibility and strength to bring balance in our bodies. Equilibrium is key.
Ashtanga Yoga is a very traditional and ancient yoga technique that dates back to the times of the Vedic texts. Unlike Hatha, it is a much more dynamic version of yoga with emphasis on flow, sequence and breath. Breath must match the posture to enhance the result.
From Integral Yoga to Vinyasa Yoga
Integral Yoga was founded in 1966 and was the brainchild of Swami Satchidananda. It is a gentle style of yoga, suitable for all. The ultimate aim of Integral Yoga is for the individual to find inner peace. It is seen as the most holistic approach to yoga, creating a lifestyle system for all practitioners.
Bikram Yoga is one of the most popular and controversial forms of yoga in the western world. It could be argued by some that Bikram Yoga is not aligned to the more traditional philosophy of yoga. Whatever your thoughts on Bikram Yoga, it continues to have a large and loyal following, with many lauding its benefits.
Laughter Yoga is a type of yoga therapy, which, you guessed it, combines yoga asana with voluntary laughter. The aim being to relieve stress and have a positive impact on the health of the body and mind.
Aero Yoga, Antigravity Yoga or Aerial Yoga are some of the names given to this latest yoga trend, the related hashtags have no doubt been jamming your social media news feed and sending any self-respecting yoga bunny into a spin.
Karma Yoga exists to bring balance within individuals. It is one of the paths of spiritual liberation in Hinduism. It can be translated as the "yoga of action" and centres on the practitioner taking action without the involvement of ego.
Vinyasa Yoga is about sequence or "arranging something in a certain way ". The word Vinyasa is composed of two Sanskrit words, "nyasa" meaning "to place" and "vi" which means "in a special way". In this way we link one asana to the next and coordinate the movements with breath. One flows from one posture to another.
From Bhakti Yoga to Iyengar Yoga
Bhakti Yoga is a Hindu spiritual practice. It means love or devotion to the Divine. It is a process of cultivating unconditional love in the body. Modern interpretation may refer to the Divine or God as the Beloved, the Self, Source or Spirit.
Sivananda Yoga originates from India and is named after a Hindu spiritual teacher named Swami Sivananda Saraswati. It is a system of yoga that focuses on just twelve postures, yet its application can be life changing.
Know more about Sivananda Yoga
Viniyoga is a style of Yoga that is is similar to Hatha and Vinyasa. The key difference with Viniyoga is that the focus really lies on the individual, the pose must be comfortable, not exact.
Kripalu yoga is considered a gentle, entry level practice which allows individuals to adapt their approach depending on their mobility, yogi prowess and even their energy on any given day.
Power Yoga is a variant of Ashtanga, focusing on the vinyasa elements of the practice, to create an exercise style, which aims to help the practitioner gain strength, stamina and energy.
Finally, we have Iyengar Yoga. This is asana practice, slow and steady to attain the perfect posture. Alignment is key. Form first, then follows everything else. There are 200 poses in Iyengar Yoga and the belief is that all students can perform all postures, provided they practice consistently.
Asanas and Yoga Mantras
---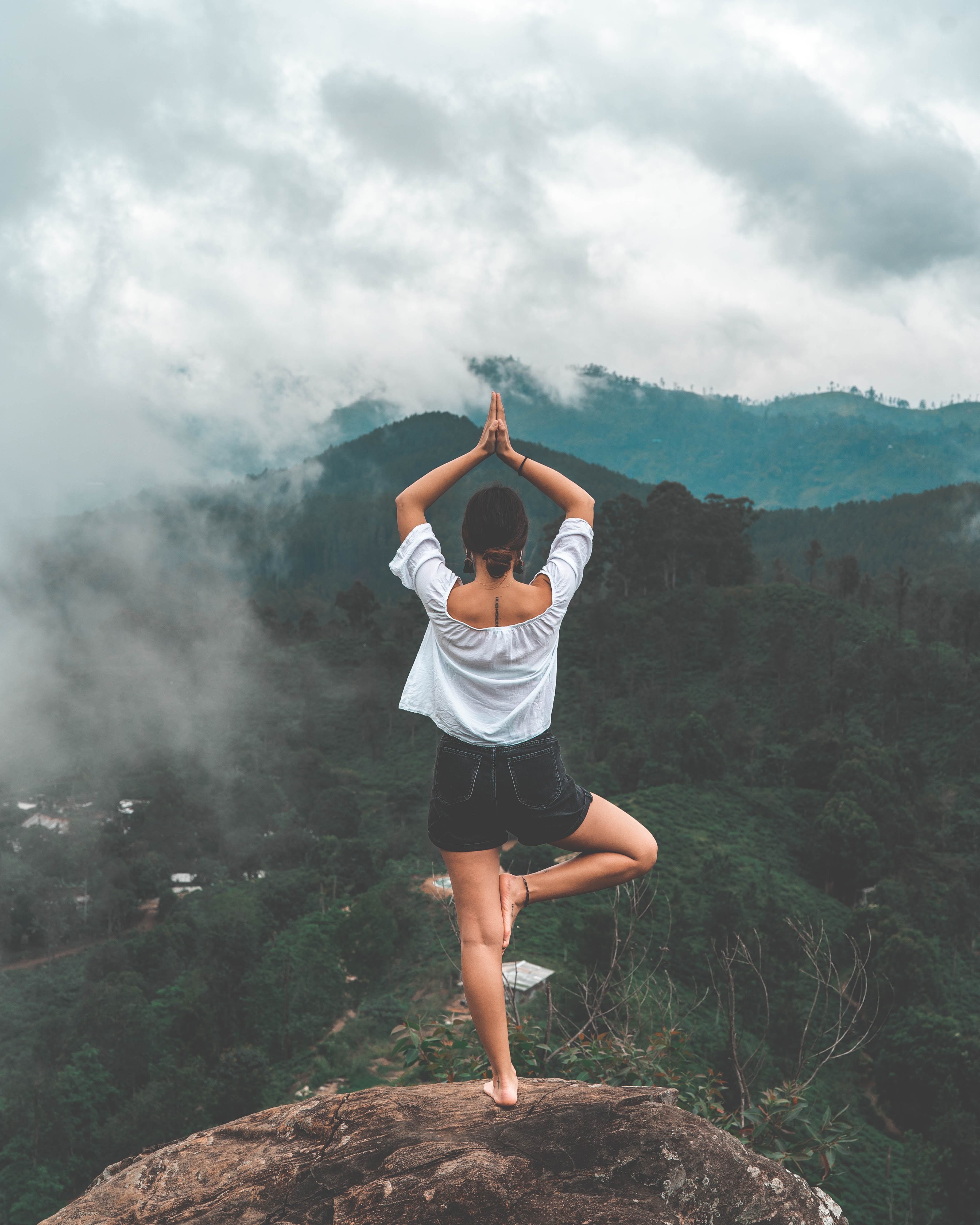 Speaking of asanas, this is probably the first word you learn when you start entering the world of Yoga. They are the postures that you make to benefit your body in several ways. Get to know more about them in the article we've prepared for you.  If you're looking for information about floor asanas, worry not, we've got you covered too. 
Speaking now of Yoga Mantras, they are sounds or words, often repeated, to help concentration during meditation. Derived from ancient Hinduism, a mantra can be anything from a basic noise to Sanskrit words that are traditionally thought to have spiritual powers. The most famous mantra is the sound Aum or Om.
Health benefits of Yoga
---
The effects of this practice have been studied by modern science; doctors are now convinced that it brings therapeutic results and can be recommended for people with a wide variety of conditions (e.g. anxiety, infertility, pain, burn-out, PMS, cardiovascular disease, etc.)
Here are all its benefits on the body and mind; Yoga helps you get:
A supple body
Healthier joints
A more toned body
Slimming effect
Improved digestion
Stress reduction
Improved breathing
A body that gains vitality
Relieving effect of your back
A stronger immune system
Better longevity
Toxins and bacteria eliminated
Improved mental faculties
There are many health professionals that recommend yoga for cancer patients as physical activity during their treatments. On the other hand, if you're pregnant, you can benefit of the practice of Yoga, too! Feeling overwhelmed? If you're just entering this whole new world of Yoga, you can't miss our Yoga Poses for Beginners' guide. Happy Yoga!
---
You may also like:
---