Baby Yoga: happy babies, happy families
---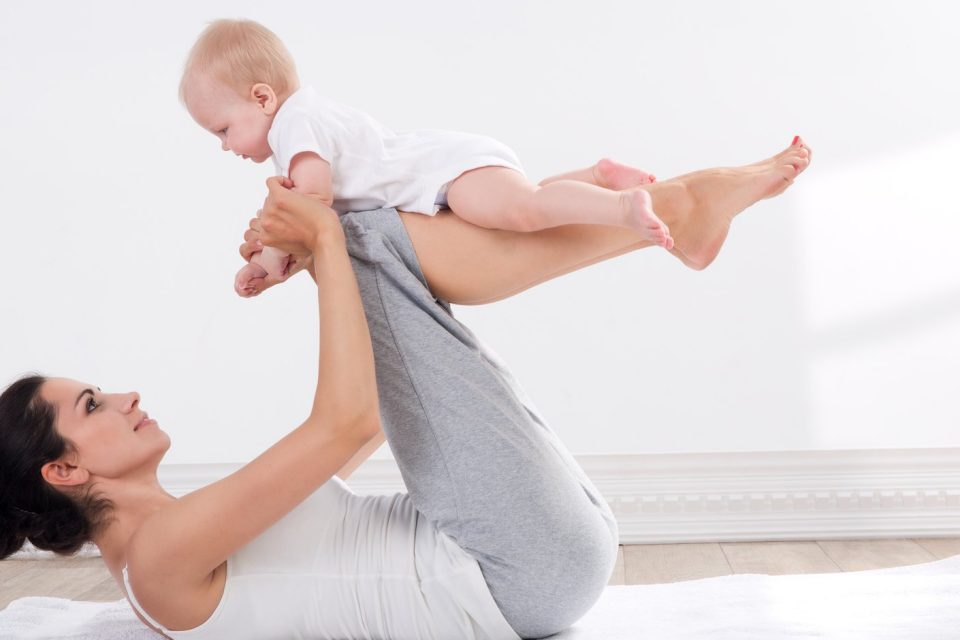 Baby yoga results from an adaption of the traditional yoga poses to the stages of babies' development. It gives attention to the children psychomotor and emotional development, but above all, it aims to create a loving growth atmosphere, of harmony and connection between sons and parents.
Receive all our tips by email!
Love Astrology? Subscribe Now and Receive Exclusive Content!
Baby yoga: parenthood and happiness
---
Baby yoga improves self-confidence, a strong immunity system, consciousness and creativity in babies and children. It reinforces the bonding and comprehensiveness from parents of all the early years of parenthood. Baby yoga is practised with parents and children together in one class.
Families that chose to live this experience want primarily for moments of cooperation with their children. The baby yoga moments become extraordinary for the entire family, with space to explore the breathing, movement, sound, touch, the present moment.
The first years of baby yoga are basically about the bonding, only later the new inputs related to Hatha Yoga traditional poses are introduced. Parents and their attitude are the keys to baby yoga and its results.
It aims to help children being serene and relaxed so that they can grow happy and healthy. That doesn't mean these kids won't experience sadness, anger and anxiety, but yoga gives parents and children the tools to deal with emotions.
The first years are crucial to the development of emotions, flexibility, exploration of senses and of the external world. All of that being experimented in these classes.
Baby yoga helps parents relax, and if parents relax, babies relax, and the whole family is happier. If parents surrender to the moment, babies will surrender as well. If parents can be funny and laugh, babies will feel joy.
Baby yoga promotes touch, by touch, raises healthy attachment, understanding and bonding, it creates a bridge between the adult and the child. The interactions of a son or daughter with their parents will define their relationships with the others for the rest of their lifes, by establishing healthy communications, safe growing conditions are boosted.
Among other possible meanings, yoga can be translated as "unity", and that's the goal of baby yoga: "attachment" between parents and children, a unity between the human being and the world where the little ones grow. 
Baby yoga is practised until the age of 3, divided into groups or levels. After that, kids can join play yoga or yoga for kids. 
The benefits of baby yoga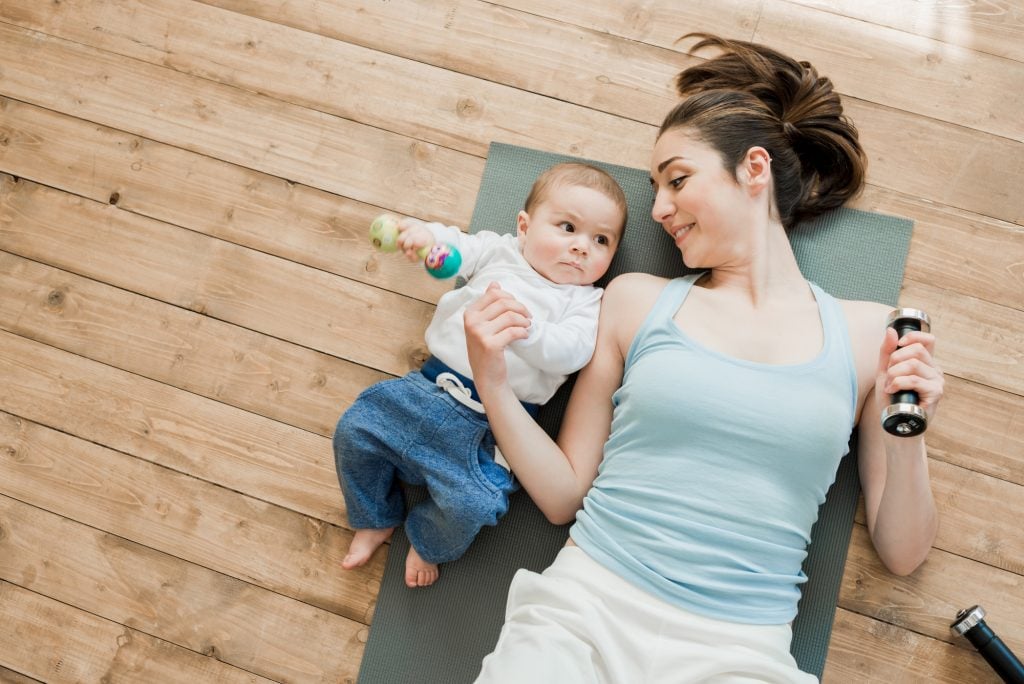 It's considered that babies already born as yogis or yoginis and have the natural capacities to those movements and fundamental teachings of baby yoga.
Benefits for the babies:
It helps with the sleep, making it calmer and in more regular intervals;
Benefits balance, coordination and ability;
Improves gross and fine motor skills;
Stimulates the brain;
Develops physical confidence and spacial notion;
Promotes the interaction in a harmonious social environment;
Stimulates vital processes, such as digestion, breathing, immunity system and the nervous system;
Develops a strong bond with parents.
Additionally, it helps parents as well:
Helps parents understanding better non-verbal communication;
Reduces stress and anxiety;
Social interaction with other adults with similar concerns and ideas;
Introduces yoga poses and values;
Promotes funny and relaxed moments, especially crucial in the first stressful years of parenthood.
It will be a kind, loving and funny experience between you and your baby. It will make you stop all the tasks from daily life and focus on the meaningful relationship you want to build and strengthen with your kids and create forever memories.
---
You may also like:
---