Yoga Nidra: the yoga hack
---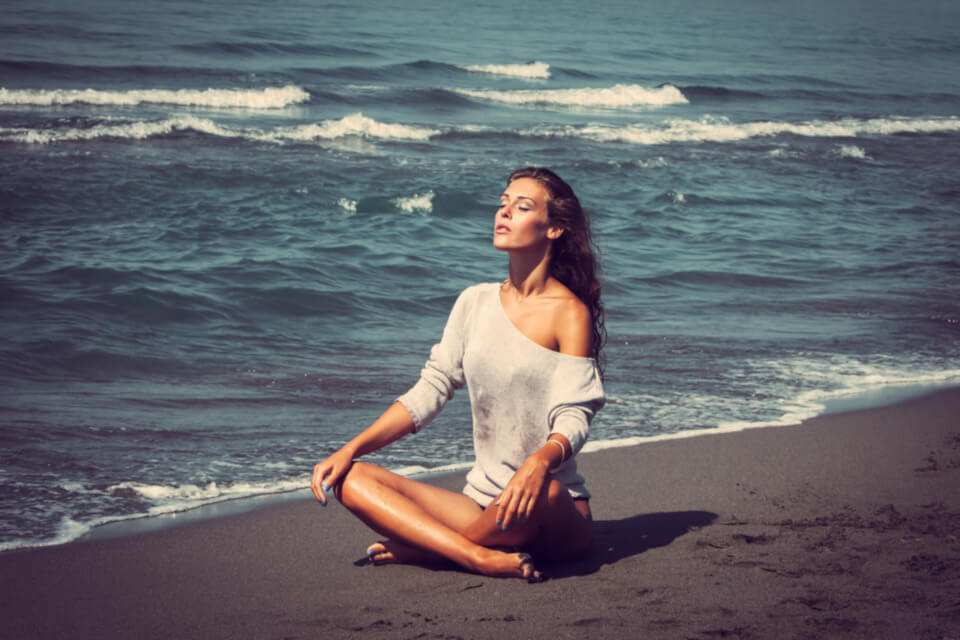 Yoga Nidra is also known as yogic sleep, it is a form of meditation that is done in savasana pose (corpse pose). Unlike other forms of meditation, which require hyper focus, Yoga Nidra is a very deep state of consciousness, the point between wakefulness and sleep. It is a route to enlightenment.
2024 predictions are out
Discover the stars predictions for new year!
How to get into Yoga Nidra?
---
Firstly the practitioner needs to get into position. Savasana is a simple pose. It is easy to get in and out of and involves lying on your back, with arms and legs spread apart enough so that it is comfortable, palms up and toes pointed out. You may then wish to push the shoulder blades under the chest to get comfortable and connect with the earth.
Yoga Nidra is a form of guided meditation. The first few times it can be beneficial to find a recording, or to attend a Yoga Nidra session. Once you become more proficient you can learn to guide yourself through the following steps:
Close your eyes gently.
Connect with your desire and connect with love. Focus on something you deeply need or someone you love.
Set your intention for your practice, this will be your "true north". Focus on steadying and slowing your breathing. Deep inhales through the nose and out of the mouth.
Focus on individual body parts, bringing awareness to different areas of the body resulting to total body relaxation
Focus on the body as a whole, revisit your intention and desire, feel it with your whole body.
Slowly "wake up" and move into a sitting position.
You may like to do a few gentle stretches to wake the body.
A sense of calm and relaxation should permeate the body.
What are the benefits?
Yoga Nidra is accessible to all. From the elderly to young children, it is easy to perform and can be enjoyed by all.
Yoga Nidra evokes the parasympathetic nervous system, which can help regulate heartbeat and promote balance in the body. This calming effect can be helpful, as it reduces stress feelings of anxiety.
Yoga Nidra is easy to incorporate into any daily practice. It can be done at home, in any clothes, and for any desired time period. With yoga, as with life, consistency is key and Yoga Nidra is an easy way to incorporate yogic principals into a busy schedule.
Self-awareness. You will become acutely aware of your body and your thoughts. The thoughts that serve you, and those, that do not. You will start to view life differently and will let go of unhelpful beliefs that were previously difficult to control.
Yoga Nidra is a yoga hack. It is a pathway to enlightenment that doesn't require the heavy work of asana practice, but pays great dividends, connecting you to the universe and allowing you to learn mastery over your body and emotions. Be warned, regular Yoga Nidra practice will change your life!
---
You may also like:
---