Iyengar Yoga: slow and steady wins the race
---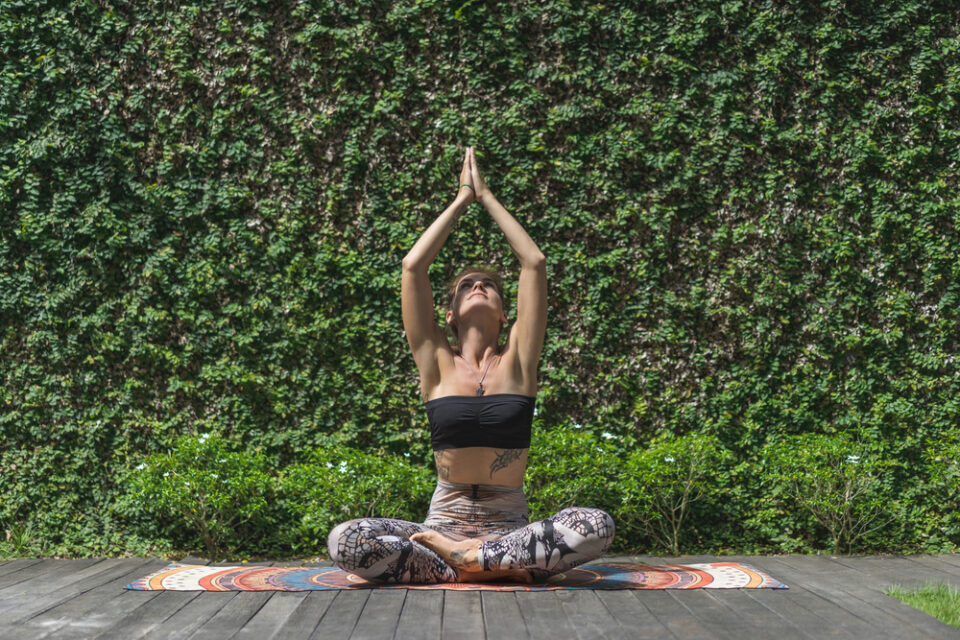 Iyengar Yoga was developed in 1936, by B.K.S Iyengar. Iyengar was from Mysore, in India. The style was developed from traditional Hatha Yoga and the teachings of the eight limbs of yoga, as found in the Yoga Sutras of Patanjali.
2024 predictions are out
Discover the stars predictions for new year!
Iyengar Yoga: what is it?
---
The focus of Iyengar Yoga is asana practice, slow and steady to attain the perfect posture. Alignment is key. Form first, then follows everything else. There are 200 poses in Iyengar Yoga and the belief is that all students can perform all postures, provided they practice consistently.
The key to successful Iyengar practice is to take ones time! You will not find any quick flows or explosive movements in an Iyengar class. Some may find this frustrating initially, but the idea is to sit with one's discomfort, in order to overcome and push farther. Your aim is to become that little more flexible and that bit stronger each time so that you can perform poses unaided. It's not easy!
Master the foundational poses
It may seem that if the class is slow, it will be too easy. This is completely untrue. Holding poses for a long time can be extremely exhausting and will require one to engage and activate larger core muscles, those found deep in the body, as well as mastery of the mind in order to not give up, when the body feels the burn!
Each Iyengar Yoga class is formulated so that practitioners may start with easier moves and progress to harder or more advanced poses once the body is warm. It is essential that one has firstly mastered the foundational poses. Classes are structured to follow such a sequence.
Support equipment, such as bolsters or straps are available during lessons to aid students, it is better to use a support than to compromise alignment. The body will eventually fall into the correct alignment independently with regular practice. Iyengar teachers also tend to be much more hands on than other yoga teachers, which makes Iyengar Yoga a great choice for beginners.
Iyengar Yoga philosophy believes that once balance and control of the body is achieved, you move a step closer to enlightenment.
More about the founder, B. K. S Iyengar
B.K.S Iyengar is the father of Iyengar Yoga and is the brother in law of T. Krishnamacharya who is known as the "modern father of yoga" It is through Iyengar that yoga philosophy has reached all four corners of the world. His teachings can be found in a number of best-selling books – particularly "Light on Life".
This book is thoroughly recommend every budding yogi and is a must-read! Iyengar sadly passed away in 2014, but his legacy lives on in countless yoga schools throughout the world and through his children and granddaughter who are now practicing as lecturers and teachers.
Iyengar Yoga is a great place to start your yoga journey, especially if you are a perfectionist and you like to do things correctly and methodically. You will learn in great detail, how to do poses properly, to gain the most physical and spiritual benefit.
---
You may also like:
---