Viniyoga: your first introduction to yoga as a form of therapy
---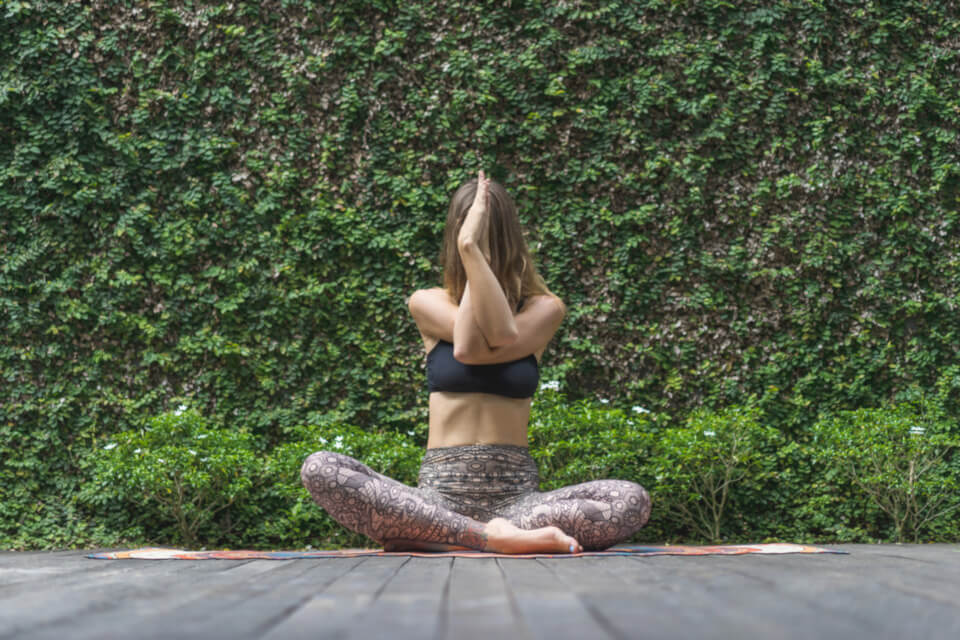 Viniyoga can be translated by splitting the word Vini into "Vi", sanskrit for "adaptation" and "Ni" meaning "appropriate application". Combined with yoga (which means union) the word is unlocked to describe a form of yoga that is perfectly designed for the individual. It could be thought of as bespoke yoga.
Receive all our tips by email!
Love Astrology? Subscribe Now and Receive Exclusive Content!
History of Viniyoga: what to know
---
Viniyoga hails from India and was created by Krishnamacharya, who is often known as the "father of modern yoga". The style then spread through mainstream culture through the work of his son T.K.S Desikachar. Early proponents of this style in the western world include Gary Kraftsow, who now owns and directs the Viniyoga Institute in the USA.
Krishnamacharya believed this style to be the most purified form of yoga, as translated from the Yoga Sutras of Patanjali. According to Krishnamacharya, Viniyoga was a spiritual journey first and foremost. Since spiritual journeys are very much about the individual, he believed that Viniyoga practitioners should follow their own route of yoga. The meaning of the practice would be different for different people, rather than a universal application for all.
This style of yoga, as with most variations, is similar to Hatha and Vinyasa. The key difference with Viniyoga is that the focus really lies on the individual, the pose must be comfortable not exact.
Why Viniyoga?
It is a specialized application of yoga principles and is useful as a form of therapy. Studies have found that the use of Viniyoga can help ease ailments such as back pain.
It's the most personalized style and energy can be focused on where the body is most in need.
Whilst Viniyoga makes full use of all the traditional yoga poses, you will find that a Viniyoga class is often one-to-one allowing the teacher to provide support and adjustments when necessary. Could be regarded as a type of physiotherapy for this reason. Would be an excellent choice for a beginner or an individual with any physical impairment.
How is Viniyoga different?
If we focus on physical practice, there are four main pillars of Viniyoga that separate it from other forms.
Function over form
Rather than aspiring to create the perfect pose, the pose itself is used to create positive changes in the body, the change, for example stress relief or pain relief, is more important than the look of the asana.
Breath and adaptation
Breath should be used in conjunction with movement to create flow in the body. The breath pattern is equally as important as the posture pattern and can be used to create different effects on the body.
Repetition and stay
We all know practice makes perfect, it is highly recommended in Viniyoga to repeat postures to get the most benefit as well as to hold them so that one may go deeper into poses.
Art and science of sequencing
This pillar is essentially the focus of sequencing to optimize yoga practice. Routines can be tailored to the correct time and intensity or for the muscle groups that need attention.
In conclusion, Viniyoga is not only a great introductory form of practice, because of its focus on pranayama and spirituality. It is also a solid physical introduction to yoga.
It can be suitable to beginners, especially those who are not only getting to grips with yoga, but also their own body awareness.
---
You may also like:
---