Aero Yoga: you spin me right round baby!
---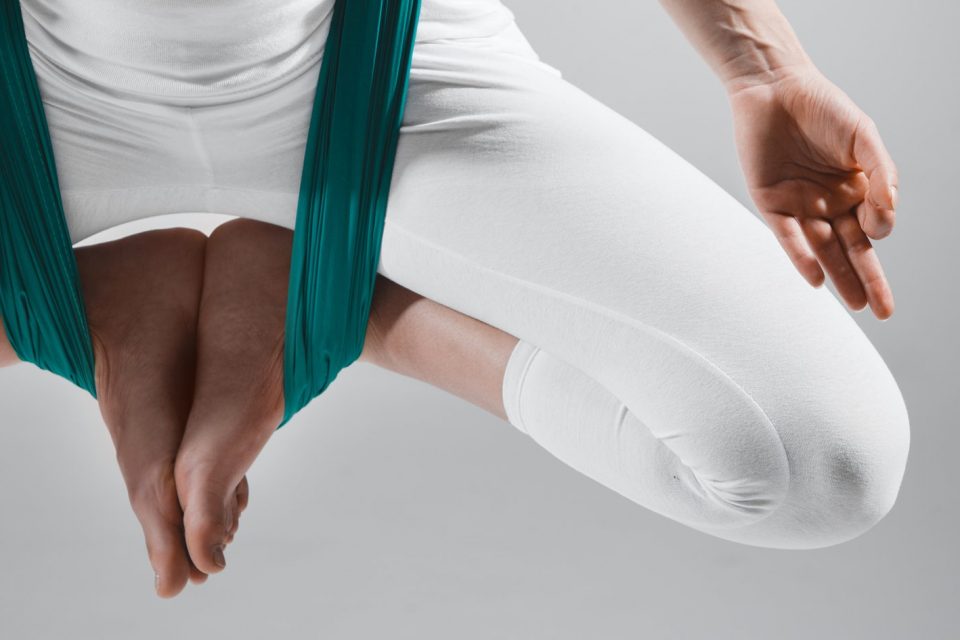 Aero Yoga, Antigravity Yoga or Aerial Yoga are some of the names given to this latest yoga trend, the related hashtags have no doubt been jamming your social media news feed and sending any self-respecting yoga bunny into a spin!
Aero Yoga was invented by aerial performer Christopher Harrison. Chris's background was in gymnastics and choreography and this is heavily reflected in this exercise craze.
Aero Yogis are required to hop into a silky hammock suspended from the ceiling to do their poses. The hammock acts as a support allowing for gravity defying tricks as well as assisting one into difficult inversions. Watch out yoga stars, as this means it's not just the seasoned professionals that will be able to do Instagram–worthy flip and folds!
The hammock is also clever piece of extra resistance, requiring hyper focus to tame! If you can master a balancing asana in the hammock, it should be easier on a flat surface.
Receive all our tips by email!
Love Astrology? Subscribe Now and Receive Exclusive Content!
Aero Yoga: who is it for?
---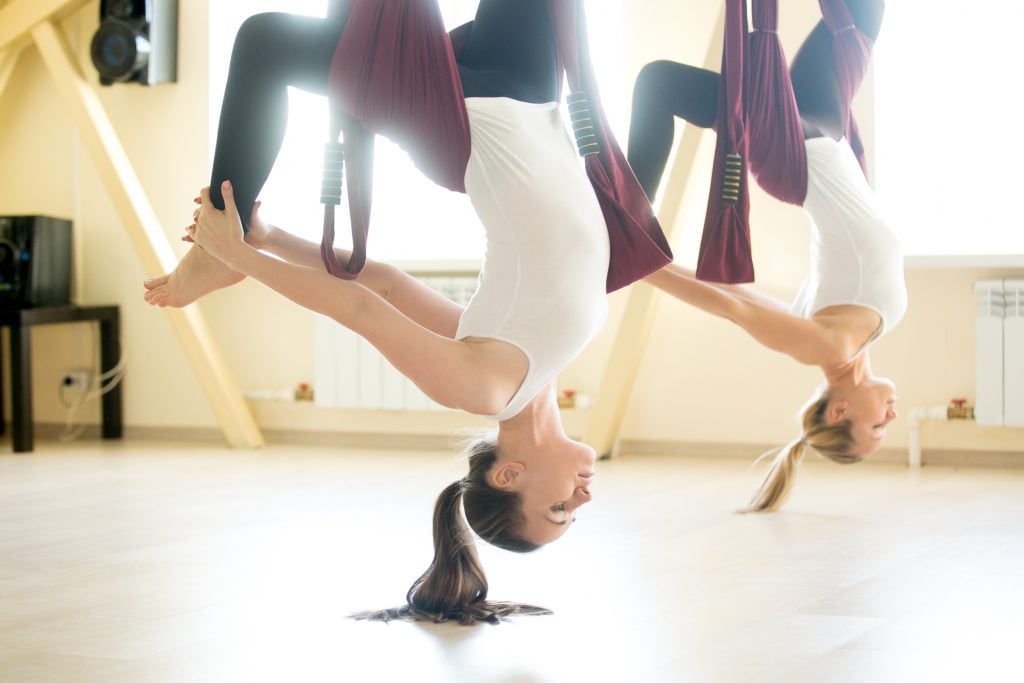 While you don't necessarily need to be an accomplished yogini to do Aero Yoga, you would benefit from being at least moderately fit. The class requires a decent level of strength.
You will be rewarded for your hard work though, with participants reporting quick gains in strength and flexibility, not to mention weight loss of up to 2.5lbs a week.
Aero Yoga is great for all, especially those with joint pains. The weightlessness created by the hammock means tender joints are less impacted than they would be on a yoga mat. Those with back pain are definitely encouraged to try Aero Yoga as it lengthens and stretches the spine gently.
Where?
Most gyms and yoga studios now offer Aero Yoga. The specialized hammock can even be bought online to put up in your home. Please do make sure it's fitted properly though!
Why?
As well as the traditional benefits of yoga, feelings of calm, relaxation, release of endorphins, Aero Yoga is a lot of fun!
It allows you to go beyond what you may have already achieved on the mat and it fosters a feeling of adventure and excitement you won't find in a more traditional class. Maybe not one for the yoga purists out there, but if you love yoga as a form of intense exercise you will certainly enjoy this.
Aero Yoga is a fun and modern way to incorporate yoga into your life. You can try out classic poses like downward dog or something more daring and new like the chandelier.
Aero Yoga gives a feeling of body freedom, which can't be matched by any other style of yoga. Come and have a swing!
---
You may also like:
---