Bikram Yoga: what to know
---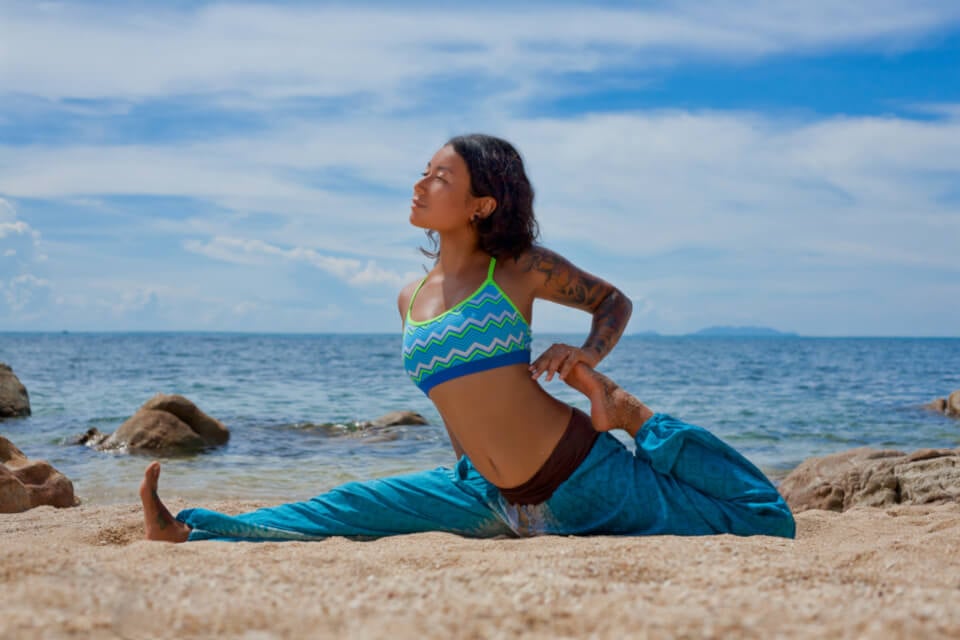 Bikram Yoga is one of the most popular and controversial forms of yoga in the western world. It could be argued by some that Bikram Yoga is not aligned to the more traditional philosophy of yoga. Whatever your thoughts on Bikram Yoga, it continues to have a large and loyal following, with many lauding its benefits.
Receive all our tips by email!
Love Astrology? Subscribe Now and Receive Exclusive Content!
History and Origins
---
Bikram Yoga is named after its founder Bikram Choudhury. It is a form of hot yoga that is done in 104F or 40 degrees C. It follows a set pattern of 26 postures.
The thinking behind the high temperature is that it replicates the climate of India, the home of yoga. The high temperature does aid flexibility and you can find yourself able to bend into positions you may have previously thought impossible.
A typical class
A class will last for 90 minutes, which is the time required to run through all 26 of the poses. Participants are required to make sure they are well hydrated but it is advisable not to eat for at least 2 hours prior. The heat may otherwise induce nausea. Bikram Yoga is not to be practiced by pregnant women.
The 26 poses
Every class will go through the following format:
Pranyama – stood up breathing exercise
Half Moon Pose – Ardha-Chandrasana.
Hands to Feet – Pada-Hasthasana.
Awkward Pose – Utkatasana.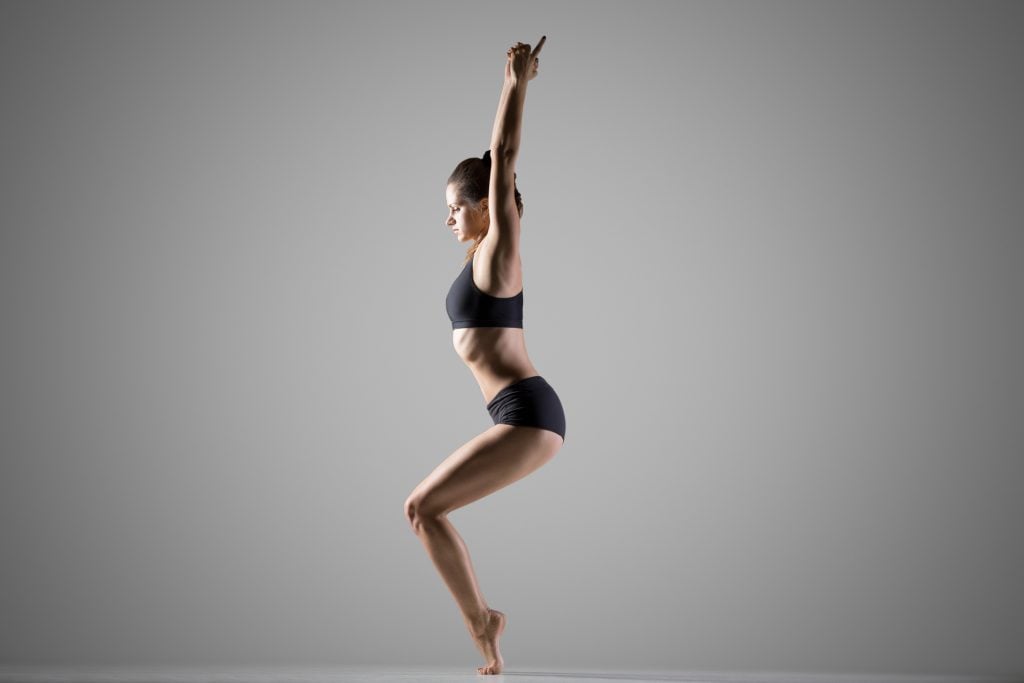 Eagle Pose – Garurasana.
Standing Head to Knee – Dandayamana-Janushirasana.
Standing Bow Pose – Dandayamana-Dhanurasana.
Balancing Stick Pose – Tuladandasana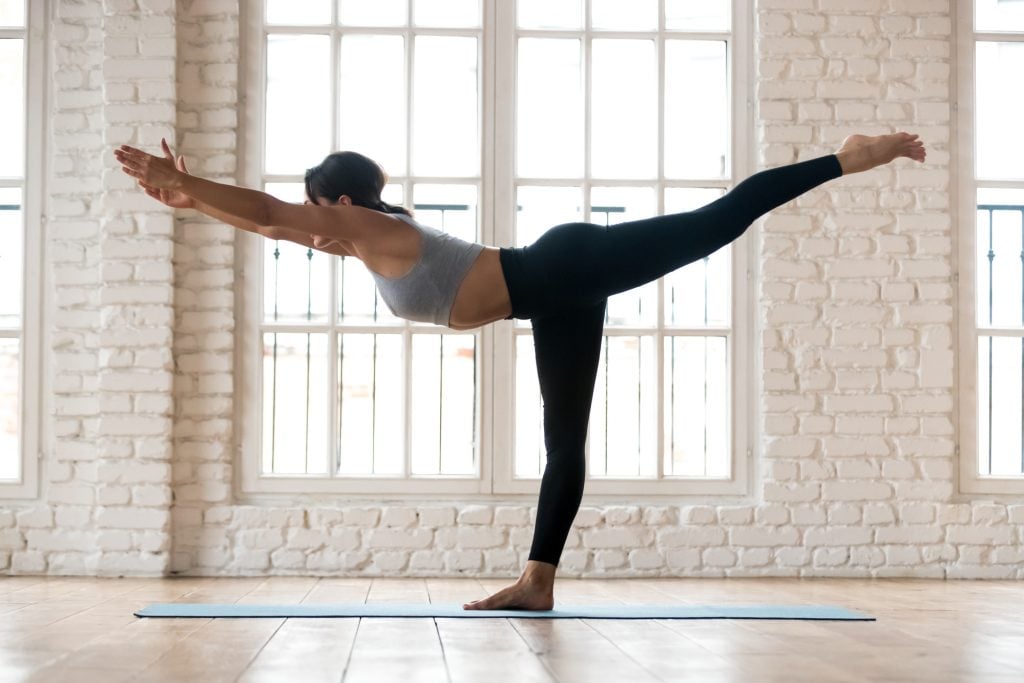 Standing Separate Leg Stretching Pose – Dandayamana-Bibhaktapada-Paschimotthanasana
Triangle Pose – Trikonasana
Standing Separate Leg Head to Knee pose – Dandayamana Bibhaktapada Janushirasana
Tree pose – Tadasana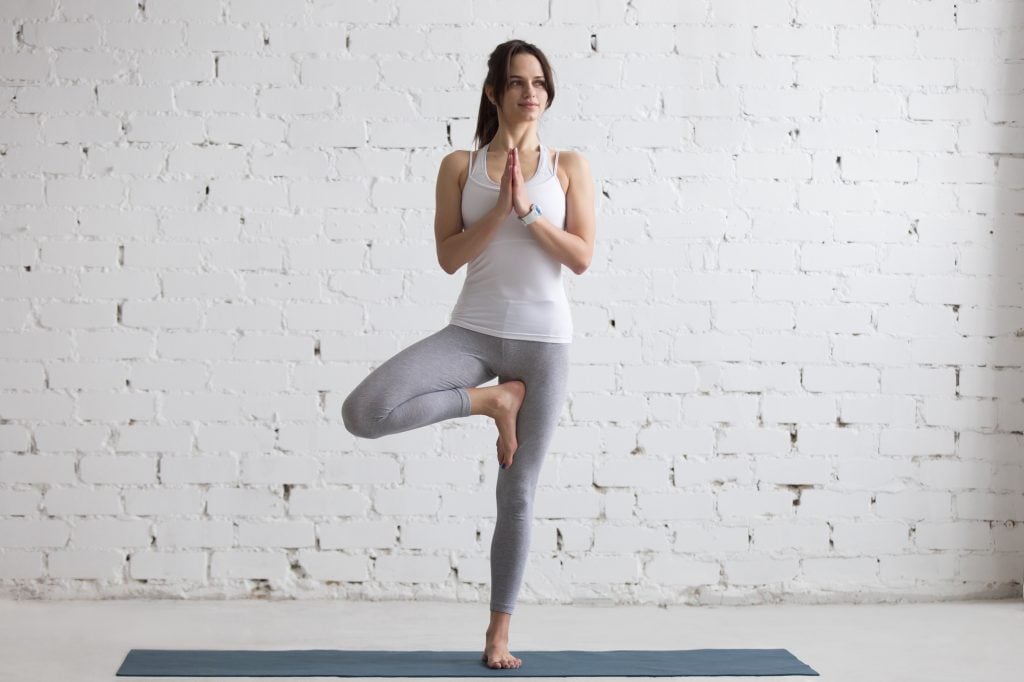 Toe Stand – Padangustasana
Corpse Pose – Savasana
Wind Removing Pose – Pavanamuktasana
Sit Up – Padahasthasana
Cobra Pose – Bhujangasana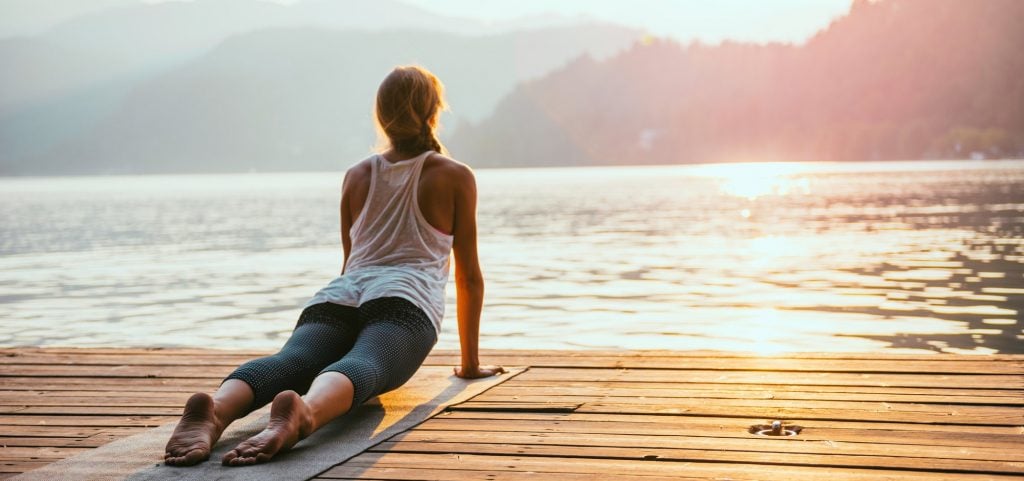 Locust Pose – Salabhasana
Full Locust Pose – Poorna Salabhasana
Bow Pose – Dhanurasana
Fixed Firm Pose – Supta Vajrasana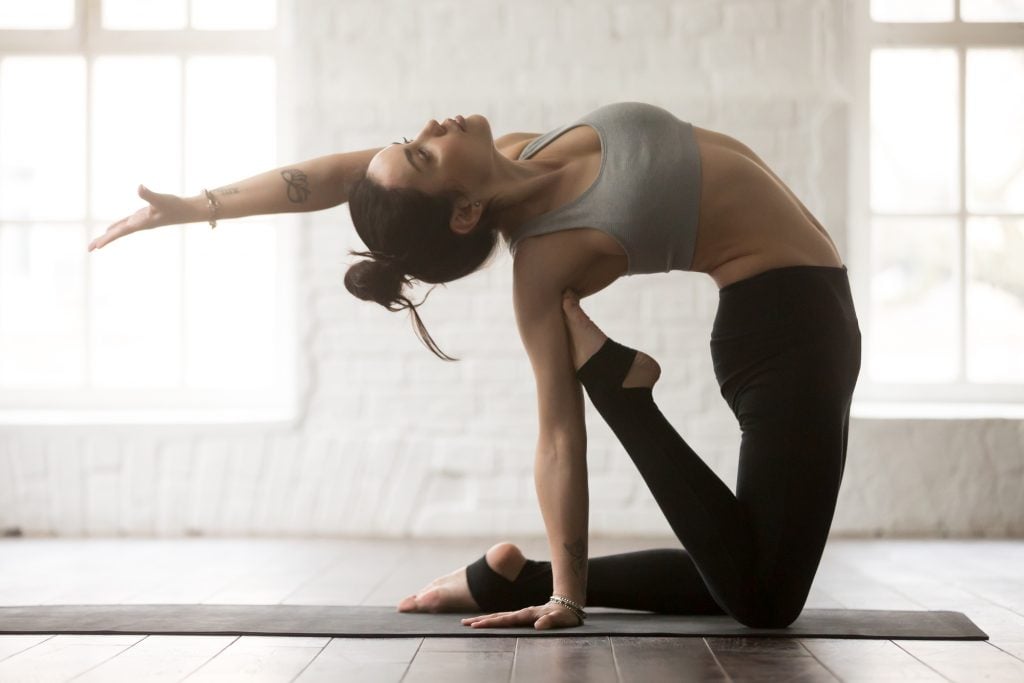 Half Tortoise Pose – Ardha Kurmasana
Camel Pose – Ustrasana
Rabbit Pose – Sasangasana
Head-to-Knee Pose and Stretching Pose – Janushirasana with Paschimottanasana
Spine Twisting Pose – Ardha Matsyendrasana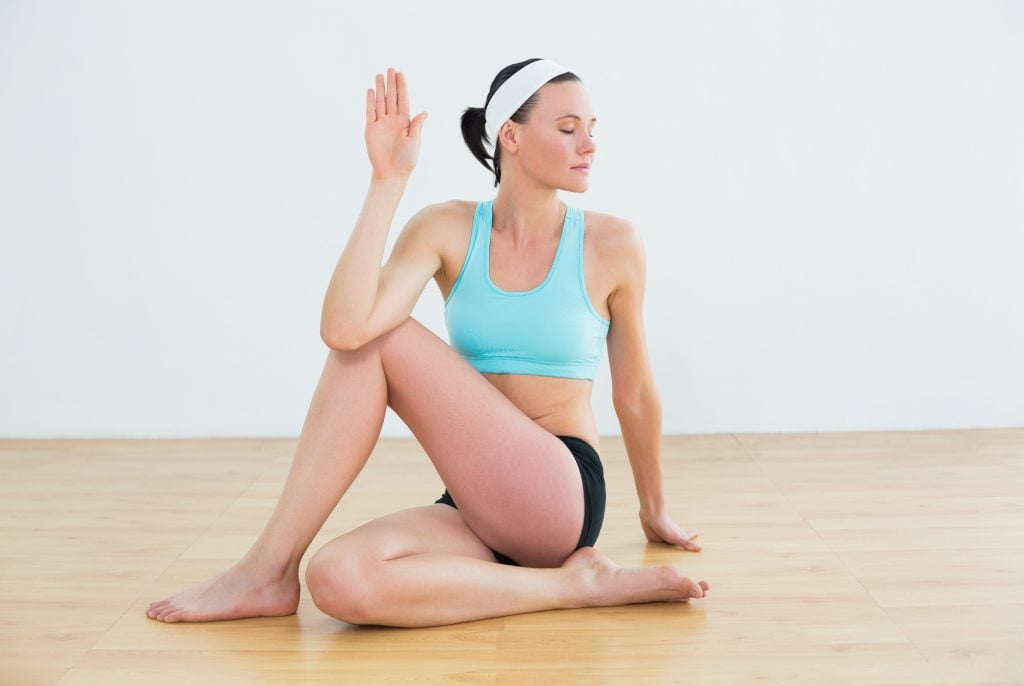 The class starts and ends with breathing exercises. The standard format allows the practitioner to perfect and practice each move. There is comfort in the format and this is what draws many to keep coming back.
Controversies
Sadly, ownership of the Bikram Empire was taken out of the hands of Bikram Choudhury himself, this action was forced through legal intervention due to a number of sexual harassment cases found against him.
Bikram became a huge celebrity in the yoga world before the allegations, and while some have described him as charismatic, others have referred to him as a complete buffoon. (Benjamin Lorr from his book, "Hell-Bent").
Bikram Yoga Today
There are still hundreds of studios open and operating today with a very dedicated female following. The yoga is consistent which can be rewarding, especially for those who travel and the addictive nature of the repetitive moves along with the idea of competing against oneself continue to appeal, regardless of their incongruences with yoga and its teachings.
---
You may also like:
---