Rosemary bath: what is it for and how to prepare it
---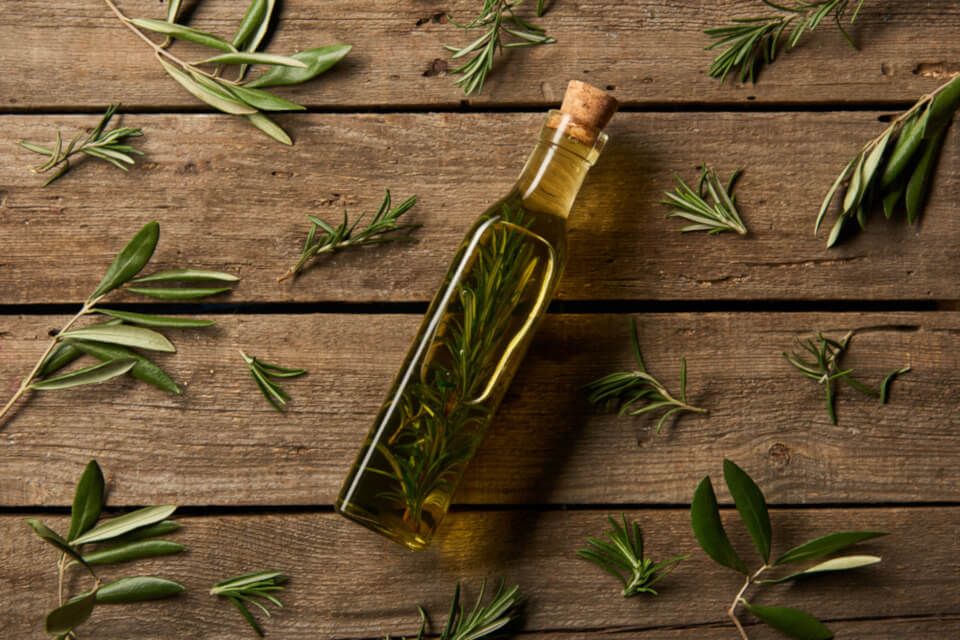 Rosemary is one of the most used herbs in the world in different means. Whether in medicinal, culinary or spiritual use, this fragrant herb is synonymous with joy. In this article, we will discuss its properties and how to prepare a rosemary bath.
Receive all our tips by email!
Love Astrology? Subscribe Now and Receive Exclusive Content!
Rosemary bath
---
Close your eyes and think of the scent of rosemary. Does not it make you feel happy and inspired? For some, it is even known as "the herb of joy". Its pleasant odor is widely used in environments for providing well-being.
In cooking, this is an unmistakable scent that also gives a lot of flavor to the dishes. But what about their spiritual properties? They are many and so the rosemary bath is an option to purify and consecrate our body.
It is an herb widely used by African-born religions, where people perform rituals of homage, cleansing and protection with it.
Benefits of rosemary
Rosemary is a valuable herb and these are some of its properties:
It is great to take tea in the menstrual period as it relieves the symptoms of unpleasant colic. It stimulates the brain, memory, purifies the unconscious;

Stimulates our consciousness, making us more careful in making decisions in our day to day life;

It is great for headaches;

Makes a real cleanness in our feelings and thoughts;

Fights sadness, fear, depression;

Acts in the cleansing of our spirit;

Enables the remembrance of our good nocturnal dreams;

Promotes the health of our memory;

Works as an antioxidant;

Stimulates mental expansion.
How to prepare a rosemary bath
Rosemary can either be used alone or in conjunction with other elements, depending on the purpose of your bath. Here, we give two examples of rosemary bath.
Simple rosemary bath
To prepare this bath, you are going to need two liters of water and a very green and fresh rosemary branch. Put the water in a pan and boil. After boiling, place the rosemary in the pot and cover. Allow to cool and strain. After your regular shower, throw the rosemary bath at room temperature over your body, from the neck down.
This bath will create harmony and leave you in a state of peace and happiness. It is good for when you are feeling overwhelmed and your moods are caught up in the pressures of everyday life. Your heart and soul will feel a relief.
Cinnamon and rosemary bath to get lucky in love and money
You are going to need:
1 dried rosemary;

3 cinnamon sticks;

3 cloves;

2 liters of water.
How to:
Put the water in the pan and bring to a boil. When it is boiling, add the rosemary and simmer for a few minutes. Then add cinnamon sticks and cloves. Let it boil for a few more minutes and turn off the heat. Let stand until it returns to room temperature. Strain the bath and throw it from the neck down, after your regular shower.
The junction of these elements is perfect to leave you more open for love and prosperity to come into your life. You can take this bath once a week or when you find it necessary. Always remember to keep positive thoughts while preparing your rosemary bath.
You may also like:

98.1% (1312)
---