Benefits of basil: the therapeutic powers of aromatics
---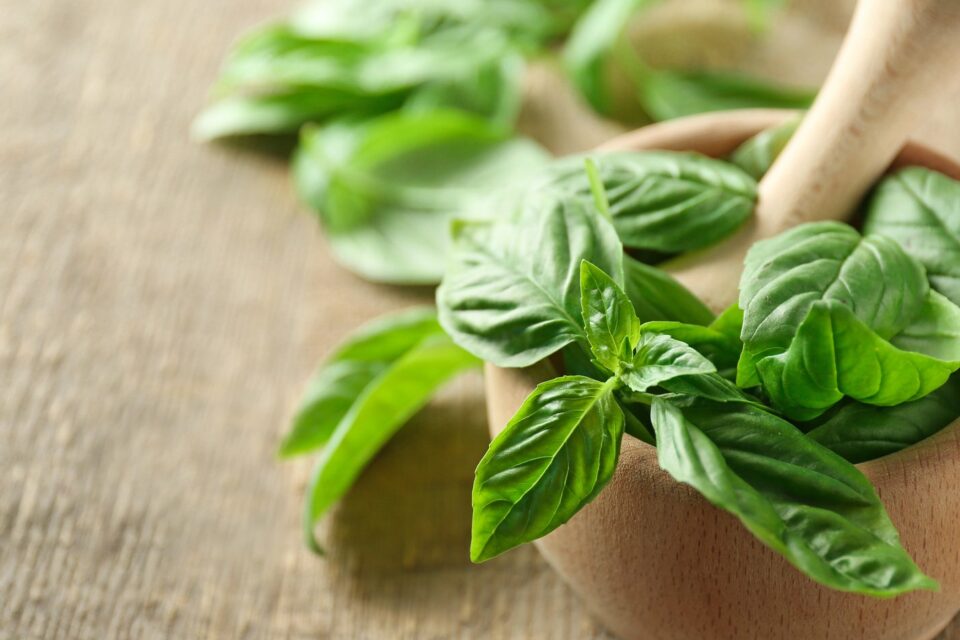 Source of beta carotene, one of the best allies of your tan, this diuretic plant stimulates the liver and helps to fight insomnia and menstrual pain. These are just a few benefits of basil. The large basil or sweet basil (Ocimum basilicum) is an annual herbaceous plant from the mint family and there are about 150 varieties.
Basil originates from the Middle East, India and the Mediterranean region, but is now planted around the world. In India, basil is a sacred plant and is widely planted in temples where it is known by the name of tulsi. This was also a symbolic blueprint for the ancient Greeks and Romans who believed that it contained powers of reconciliation. In northern Europe and Haiti it is associated with love. Today there is no Greek village where the sweet scent of basil, also known as greek basil, is not in the air.
Receive all our tips by email!
Love Astrology? Subscribe Now and Receive Exclusive Content!
The benefits of basil
---
Basil's aroma and flavor come from the anethole oil that is also one of the main constituents of anise. The component estragole, also found in tarragon, eucalyptol and eugenol are also part of cloves and linalool that also exists in lavender. Hence the strong and almost inhibiting aroma of basil. It is a good source of beta-carotene, which is vitamin A in yellow vegetables and fruits. It also has calcium and vitamin C.
It's a general body tonic and a digestive disinfectant. Appetizer, stimulates the liver, is diuretic and refreshing. It is also used to relieve inflammation of the bronchi, intestinal gas, dizziness, nervous insomnia, gastric spasms and memory loss.
Studies on this plant indicate that it is a stabilizer of blood glucose levels and can be used to control diabetes. When applied to the skin, however, it can cause allergies on the most sensitive complexions. According to the America Cancer Society, a diet rich in vitamin A can decrease the risk of some types of cancer.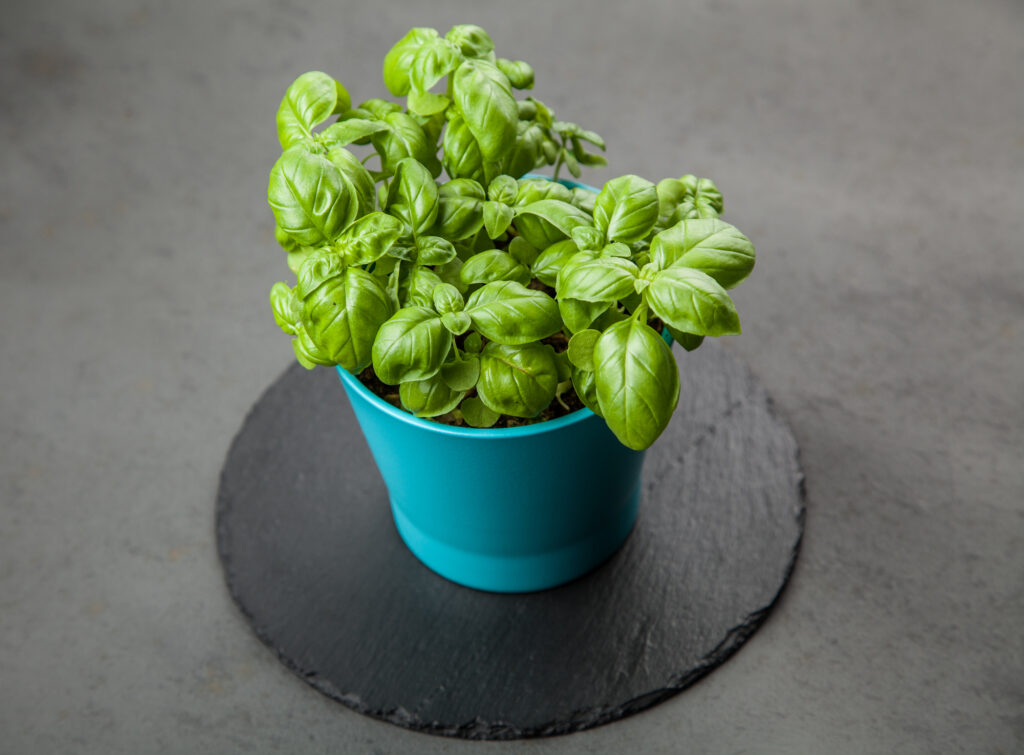 Benefits of basil tea
In the form of tea, basil relieves nervous headaches and helps to regulate the menstrual cycle. When diluted in water with a few drops and inhaled, its essential oil can be used to treat chronic bronchitis and sinusitis. When diluted in sweet almond oil or olive oil, it can be used in massages to relieve rheumatic pain and inflammation of the joints.
Basil in cuisine
Traditional Italian cuisine is almost unthinkable without basil, where it is the main component of pesto. Widely used to season pasta dishes, salads, fish, cereals, meat, mushrooms, pizzas, sausages, sauces and eggs. It goes very well with fresh cheese.
Basil is also used in the manufacture of liqueurs. When dry, you can add vinegar or olive oil to give it a flavor. To preserve its aroma better, it is preferable to use it raw, chopped or ground. You can substitute thyme, savory or rosemary.
Basil in your garden
Basil is a beautiful ornamental plant, in addition to being good with vegetables from vegetables, blending very well with tomato. Planted in alternating rows, it protects it from insects and diseases, improving its flavor and stimulating its growth. It is also a good way to keep flies, mosquitoes and fruit flies away.
For this, it is very useful to place a vase of basil on the table when eating outdoors. However, it is advisable to raise the top of the plant so that it grows more robust and forms small shrubs. Some varieties give beautiful indoor plants. However, it goes poorly with the rue, perhaps because it is very bitter and the basil is sweet.

98.1% (1312)
---