Astrological Calendar July 2023
---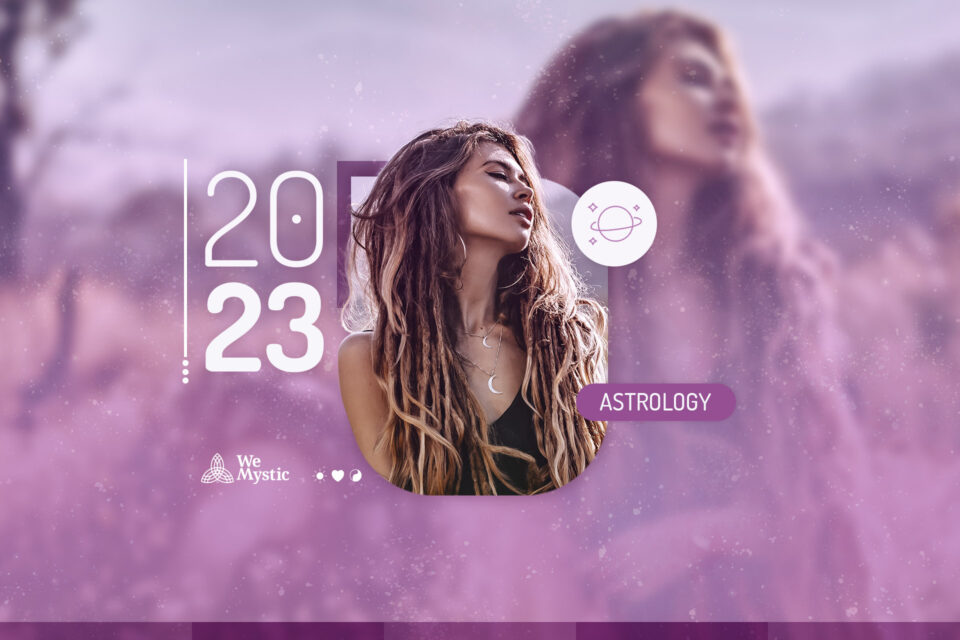 Washington TimeZone | USA (GMT -4)
July is a month that begins with the loving embrace of Cancerian energy, bringing us support and the search for emotional comfort, which often comes mainly from family ties. Allow yourself to connect with your emotional side, because all of this is part of the necessary preparation so that we can continue to enter our vulnerability and "let down our guard". There is no point in sustaining an image and reputation, if the foundations of self-confidence are not truly firm. See the Astrological Calendar July 2023!
Receive all our tips by email!
Love Astrology? Subscribe Now and Receive Exclusive Content!
Astrological calendar: July 2023
3rd July – Full Moon in Capricorn
9th July – Waning Moon in Aries
10th July – Mars enters Virgo
11th July – Mercury enters Leo
17th July – New Moon in Cancer
23rd July – Sun enters Leo
23rd July – Venus retrograde in Leo
25th July – Crescent Moon in Scorpio
28th July – Mercury enters Virgo
1st half of July
We begin the first day of the month with the Sun and Mercury arm in arm transiting Cancer sextile with Jupiter in Taurus, bringing an inspiring energy to this month, especially favoring the expansion of knowledge about ourselves. Next, Venus in Leo squares Uranus in Taurus and this is one of the most important of 2023. The truth is that no matter how favorable the sky is for you to unravel, you will have to face the undeniable truth that it takes courage. Courage to know yourself completely, courage to recognize what you no longer want, and courage to reinvent yourself.
On the 9th Mercury in Cancer makes a trine with Neptune Retrograde in Pisces bringing strength of intuitive connection. The next day Mercury in Cancer makes an opposition to Pluto Retrograde in Capricorn reminding us that it is part of this process to welcome and accept that not everyone in your family will understand this process of transformation, and it is.
On the 11th Mercury enters the sign of Leo preparing us for the events of the second half of the month that will require mental strength. And on the 15th Venus begins to close its cycle in the sign of Leo going against the planet Mars that is already in Virgo, bringing strength to the Virgoan abilities within us, which favors us in our analytical capacity, but demands caution against being overly demanding.
Astrological Calendar July – 2nd half of July
The second half of the month carries the strength of a new lunation in the sign of Cancer, still our origin and our history continue to be the base point of strengthening, the 17th is specifically beneficial for you to visualize yourself in the version you so much seek to be, since we will have this energy of co-creation in the sky. That same day Mercury in Leo squares Jupiter in Taurus to remind us that our creative expression lies in the absence of control.
On the 22nd the Sun saying goodbye to Cancer, before entering Leo, makes an opposition to Pluto Retrograde in Capricorn, an energetic preparation that reminds us that before effectively shining, it is necessary to visit the darkness of our shadows. But the sun will shine, and a lot! From the 23rd the Sun enters Leo, meeting Mercury and Venus who were already there enjoying all this energy of confidence. But since excessive self-esteem can be harmful, on that same day Venus enters Retrogradation and the process of internal re-evaluation begins to nudge us to other levels, less emotional and more psychological – from this day on self-responsibility is latent and those who avoid taking it will miss a tremendous opportunity for self-development.
On the 27th, Mercury conjunct Venus Retrograde in Leo, helping us to understand the possible internal themes to be revisited, which especially refer to your perception of self-worth, the structures that sustain your self-esteem and how much you have allowed yourself to be vulnerable, even more so considering that we are in this period with the crescent moon in Scorpio.
MONTHLY HOROSCOPE FOR ALL SIGNS
You may also like:
---