Astrological Calendar: December 2023
---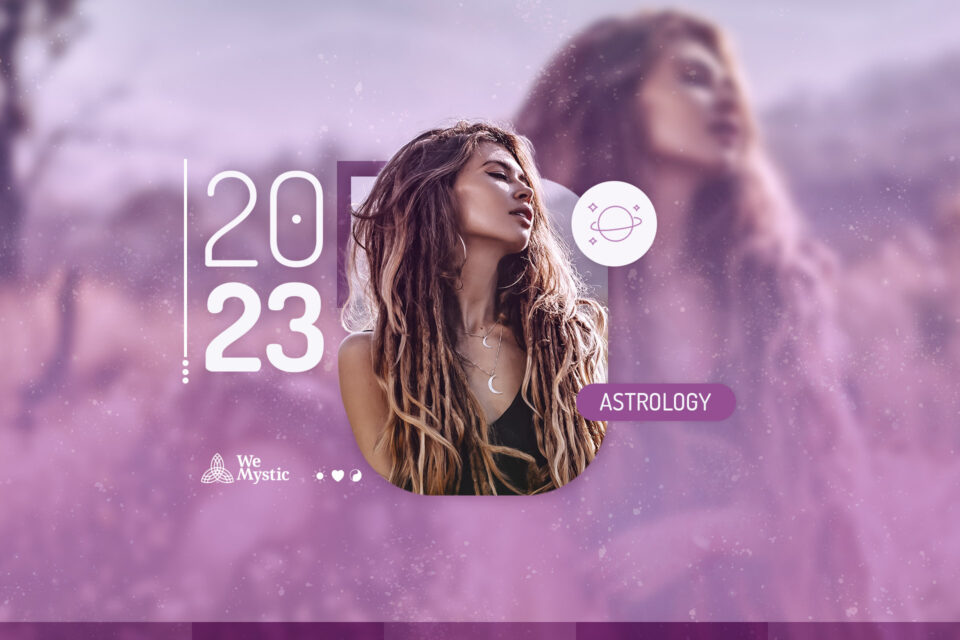 Washington TimeZone | USA (GMT -4)
December, as always, carries in itself a joyful and festive energy, and not by chance the sky shares this vibration, since we will have the energy of Sagittarius in evidence. A month that can also make us more reflective, but this time with wiser and less confused reflections. Take pride in your own life learning, the greatest master at your disposal is always within you, and there is nothing more satisfying than having yourself as the main figure that you are so proud of.
Receive all our tips by email!
Love Astrology? Subscribe Now and Receive Exclusive Content!
Astrological calendar: December 2023
December 05th – Waning Moon in Virgo
December 12th – New Moon in Sagittarius
December 13th – Beginning of Mercury Retrograde in Capricorn
December 19th – First Waxing Moon in Pisces
December 22nd – Sun in Capricorn
December 23rd – Mercury Retrograde enters Sagittarius
December 29th – Venus enters Sagittarius
1st half of December
On the first day of the month Mercury already enters the sign of Capricorn to balance a little the fire energy of the Sun and Mars in Sagittarius, it is a combination that raises the Sagittarian characteristics, giving us a little responsibility. On the following day, Mercury makes a sextile with Saturn in Pisces helping to make tangible ideas that until then seemed crazy, but that we will see are possible to materialize. On the 8th, the same Mercury makes a trine with Jupiter retrograde in Taurus, bringing a good dose of optimism about plans for the future.
On the 11th, Mercury in Capricorn sextile with Venus in Scorpio, while the Moon will be in Sagittarius close to Mars and the Sun. The energy in the sky is favorable to exercise this look and, consequently, increase your confidence.
On the 15th the Moon in Capricorn meets Pluto that is already there, remembering that in this same sign is Mercury that has already begun its retrograde movement, since the 13th it is worth being careful not to be too demanding with yourself and others, be careful with your words and realize what kind of situation may be happening in your life that, in fact, carries in itself an opportunity to mature.
2nd half of December
The 17th, the Sun in Sagittarius squares Neptune in Pisces and this can bring some internal discomfort, perhaps some shock of reality will be elucidated, or on the other hand, it also demands attention not to be deluded by something and end up pointing your arrow at things that are too fanciful.
On the 21st Venus in Scorpio makes opposition to Uranus Retrograde in Taurus while Jupiter Retrograde, also in Taurus, makes a sextile with Saturn in Pisces. Even though something unexpected may happen to you on this day that will stir your emotions, it will be essential that you know how to remove yourself from the "scene" to seek a centering, even more so because along with all this we will have the Moon in Aries conjunct the Chiron and the North Node, so no matter how painful the situation that may happen to you (which may even bring up old memories) it carries a very high purpose. Allow yourself to feel, to transform, and to heal.
On Christmas Day we will be blessed with Venus in Scorpio trine Neptune in Pisces, a very deep and spiritually elevated energy, be close to the people you love and deliver your love much more through gestures, looks, hugs and affection, because although the Moon in Gemini makes us talk, Mercury is still Retrograde, so realize how many beautiful messages you can deliver and receive through the affective exchange that often reaches the heart more than any words.
On the 29th Venus in Scorpio makes a sextile with Pluto in Capricorn while we have the Moon in Leo in the sky, so when you thought that nothing could happen anymore, certainly you will still have the chance to experience something will give a good inflating to your ego. Take advantage of it, because it is a combination that gives us magnetism and power.
You may also like:

98.1% (1312)
---