Spiritual meaning of December: the month of the solstice
---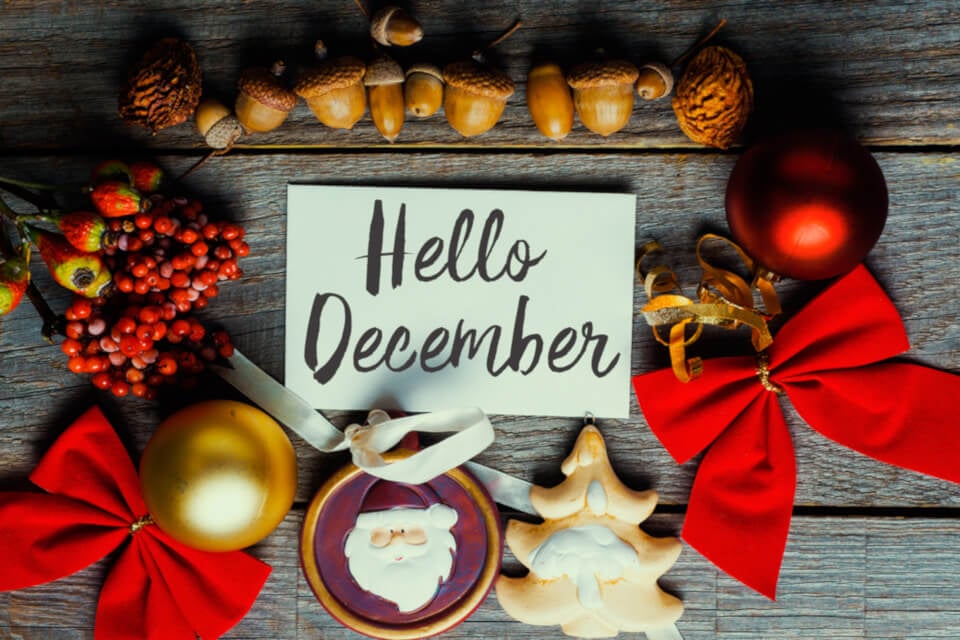 Without a doubt, December is a month full of many people. For Christians, Christmas is the birth of their god while non-believers celebrate the winter solstice. Both, each in their own way, interpret the spiritual meaning of December.
Receive all our tips by email!
Love Astrology? Subscribe Now and Receive Exclusive Content!
Spiritual meaning of December: origin of the name December
---
It derives from the Latin term decem, whose meaning is ten. It was the last month of a ten month calendar. This happened when the months of January and February had not yet been incorporated. In doing so, it continued to occupy the last place, although in this case it is the twelfth. Therefore, the function of the month that ends the year has kept it for centuries; its thirty-one days are the days in which one remembers everything that was done during this period.

98.1% (1312)
Spiritual meaning of the last month of the year
The winter solstice takes place on the twenty-first or twenty-second of December of each year. It is a reversal of the retreat from the presence of the sun in the sky. Therefore it is like a rebirth of the year in reference to the life, death and rebirth of the divinities or the new beginnings.
Its meaning is twofold. On the one hand, it indicates that winter is hard and the extreme cold is yet to come. On the other hand, the winter solstice acts as a messenger in charge of advising us that we cannot lose hope. There is still a little light left in the winter's darkness. Therefore the solstice acts as both consolation and certainty.
December 25th, Christmas
Christianity adapted this ancient devotion of the reborn sun to the date of birth of its own God. In this way, they made the birth of Jesus Christ coincide with a celebration that was lost in the night of time. On December 25, Christmas, eventually became an iconic date around the world. A fundamental day for the spiritual meaning of December as families gather on Christmas Eve, the night before Christmas Day to celebrate together the arrival of the savior of the world. A moment to wish yourself the best wishes and enjoy with loved ones.
December is full of celebrations. The spirit of friendship and camaraderie is present at all times. A strange but endearing time in which it seems that all human beings love each other more.
The winter with which the year ends is also an ideal period to reflect and analyze everything that has happened during this period. Realize what we have done wrong to try to face the new year without falling into the same mistakes.
It is certainly a very interesting time to clarify thoughts and purify souls. Thus, it is a good time to clean our interior of the negative energies accumulated during the year and charge ourselves with good vibrations.
---
You may also like:

98.1% (1312)
---