Mercury in Sagittarius: studious mind
---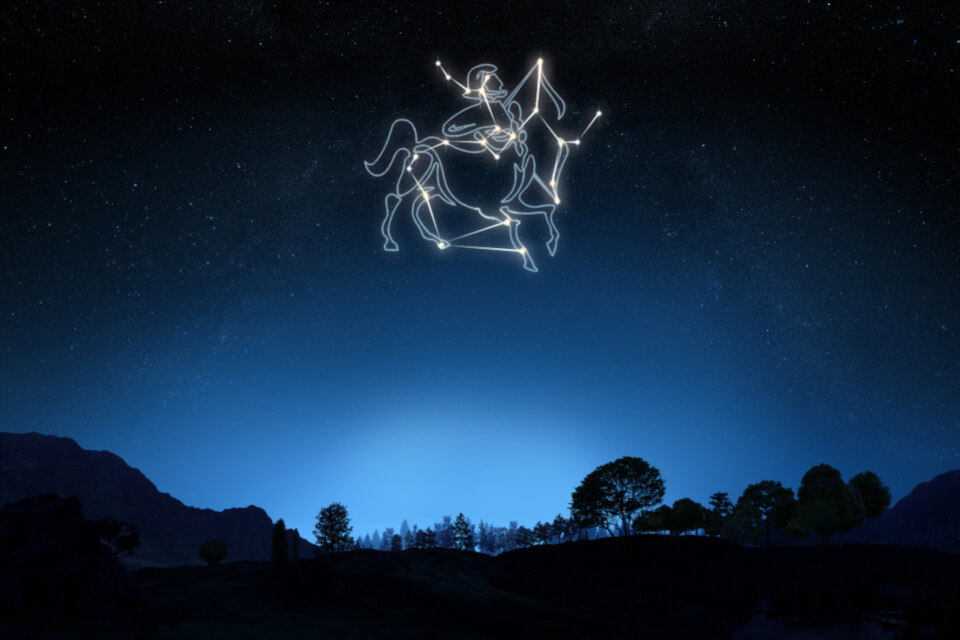 The planet Mercury indicates the way we use the communication. The way we think, talk, read and write are all ruled by it. That is why is so important to find out its positioning on your birth chart. Now, get to know more about Mercury in Sagittarius.
Receive all our tips by email!
Love Astrology? Subscribe Now and Receive Exclusive Content!
Mercury in Sagittarius
---
Fire is the element of Sagittarius (just as Aries and Leo) and Jupiter is its ruling planet. Mercury is the ruling planet of Gemini and Virgo. Sagittarius is in opposition to Gemini, so in Astrology we say this Mercury is "in detriment".
Although the detriment indicates a bad and more complicated position (as well as Moon in Capricorn), Mercury in Sagittarius is positive. And not only because of the optimism inherent in Sagittarius, but because they seek knowledge about everything in a voracious way.
His predecessor, Mercury in Scorpio, is mad for knowledge and for unraveling the mysteries of life in a very deep way. We can say that Mercury in Sagittarius shares the same will, but instead of depth, they see things more broadly.
They have an unshakeable faith that does not make them skeptical at all. They are very interested in religions, esoterism and philosophy. These people like to think about what lies behind everything we see. They will not settle for basic explanations about God and Science. They will want to know about the origin and all the nuances that connects the two.
This type of hermetic intelligence will lead them to choose unique professional paths, such as astrologers, philosophers and priests, for example. If they do not follow this area of ​​the occult and opt for more palpable ones, they will have great pleasure in spending many years studying. You will be able to see Mercury in Sagittarius amidst libraries and universities completing masters degrees and PHDs.
Mercury in Sagittarius: intelligent beings
Too much study to those who already have a high natural intelligence only makes the person even smarter. The thing that Mercury in Sagittarius has to watch out is to not become arrogant and have intellectual humility.
They know early on that knowledge is power and use it to ascend socially. They want to be holders of wisdom and achieve wealth and status through it.
And there is an interesting paradox in the mind of Mercury in Sagittarius. They have such a broad mind and cherish intellectual freedom. But as they are so closely connected with religion, they may seem moralistic at times. They despise attitudes that hurt social morality and will not spare sermons to those who go against it.
Mercury in Sagittarius: tendency to exaggeration
As they like to talk, there is also a tendency to overdo it. They talk a lot and add some little fake points to stories just to generate excitement in the listener. The element fire makes them to enjoy being on stage, just like Mercury in Leo.
They say what they think and the exaggeration also makes them too frank. Usually, they do not measure their words and do not have a filter to know what might hurt other people or not.
Learning to shut up and work on their words in order to pass information in a better way will be a big challenge for them.
---
You may also like:
---