Ritual for purification in 2023: body, mind and spirit in harmony
---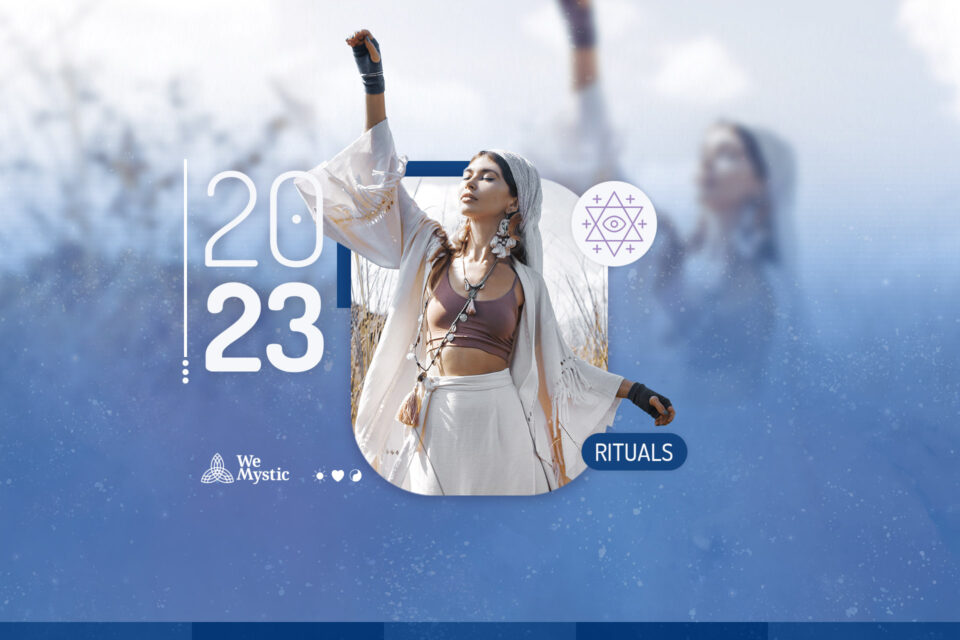 Many people only ask, ritualize with the aim of obtaining something, but forget the main thing: themselves. Purifying the body, the soul, and the house itself is a fundamental process that precedes any other request. Through a ritual for purification in 2023, you can obtain self-knowledge and a higher energetic capacity.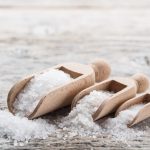 Veja também
Ritual for purification in 2023: where to start?
Purification rituals are very common in many faiths and cultures, and very important in all of them. And to understand the value of this ritual, just ask yourself: do you feel comfortable where you are? Do you feel comfortable with yourself?
If the answer is "no" or a very indecisive "more or less", it may be time to work on purifying the environment and your own energy. A purification rite is usually required with a certain constancy, since energies circulate and can become stagnant both in environments and within you.
When we are close to a toxic person, argue with someone, go through fearful situations (fights, accidents, robberies…), the feeling of heaviness, of being "carried" or even of being persecuted is almost immediate. This can also occur when entering a disorganized, dirty or stuffy environment, for example.
Everything that happens around us directly influences our mood and behavior, altering the energetic vibration responsible for balance and well-being. Learn how to make your own ritual for purification in 2023.
Preparing for the ritual
If you're feeling weighed down by negative energies, or energies that are sucking the life out of you, it's normal to be in a hurry to get things sorted out. However, there is no use in lighting candles, incense, or taking cleansing baths if the environment is not in accordance to receive these vibrations.
First of all, get dressed comfortably and carry out a physical cleaning in your home or in the environment you want to purify. If the purification is only about you, make sure that the place of the ritual is vibrating positively.
Get rid of broken objects, old clothes, and things you no longer use. Think about whether it is worth spending your energy on certain things. Dust off the furniture, clean the floor, and then take a shower to feel better.
If your ritual for purification in 2023 is a bath with herbs or rock salt, you can do it right after your hygiene bath. The others, such as incense, mentalizations with crystals, or smoking, for example, should be done after the bath, preferably while wearing clean clothes.
Try to repeat this purification process periodically, especially if a negative person enters your home or spends a lot of time with you. It is possible to work only with mentalization and a purification incense in these cases.
---

98.1% (1312)
WeMystic suggestions: ritual for purification in 2023
Purification is an essential process for the spirituality of all of us. Energies come and go, and some remain stagnant, holding people and situations back and making them sick. Here are some ways to purify yourself and get things flowing in your home, in your relationships, and at work.
Obsidian Stone
Black like darkness, Obsidian is an extremely powerful stone in terms of protection and purification, besides pointing out exactly what is holding your life back. Acting as a neutralizer of negative energies, this stone has the ability to illuminate the aura, purify environments, and balance the emotional body.
It can be used as an amulet, and its purifying properties are especially manifested during meditations, mentalizations, or when it is placed over one of the Superior Chakras (Coronary and Frontal). Therefore, use the stone once or twice a week on the Chakras for a maximum of 20 minutes, for the purification of the ego and the breaking down of mental barriers.
In rooms, it can be placed in the living room or near the entrance door to protect and purify the house and all those who live in it.
But don't forget that, like all dark stones, Obsidian must be used with caution and respect. Clean it whenever you feel it is necessary, or after using it in more intense purifications.
Smoking with Rue
You've probably heard someone talking about rue when things start to go wrong. In fact, this herb is very famous for breaking the evil eye, reinforcing the energetic shield, warding off curses, heavy body feelings, or the presence of evil spirits.
So whenever you are feeling energetically "drained", or feel that the environment is "charged", it is time to do a Rue smoking to achieve the desired purification. To do this, a few steps are necessary.
Begin by physically cleaning the house or the room you wish to purify. Next, light a candle for your Guardian Angel and only then light the smoker, going through each room as if you were sweeping negative energies to the outside. Start at the back of the house, up to the front door.
Benzoin incense
With its pleasant sweet, balsamic odor, Benzoin is known as "monk's balsam" and has been used in incense burners and smokers since ancient times. No wonder it is considered a powerful element to expel evil spirits, releasing negative energies trapped in environments.
Widely used for spell breaking and energy cleansing, Benzoin is a purifier of evil forces, whether they come from the astral or mental world. So whenever you feel that an environment has charged energies or dense vibrations, perform the following ritual:
Light the Benzoin incense and hold it with your left hand. Then, make the sign of the cross and take the incense smoke to each corner of the room or property, saying: "Each house has a corner, each corner has an Angel. In the name of the Father, the Son and the Holy Spirit."
The Amethyst stone, easily identified by its purple color, is associated with the power of transmutation, that is, the ability to transform negative energies into positive ones. Also related to its color, it promotes an awakening of the spiritual side, allowing one to make decisions with much more clarity and focus.
Its use in the environment or on the body, through accessories, can help calm the emotions, relax the most restless minds, and strengthen your spiritual side. To enjoy its purifying properties, just dedicate a few minutes of your day to meditation or mentalization while holding the stone.
Remember, however, to always be cleaning, energizing, and programming your crystal so that it works in tune with your intentions.
You may not have heard of it, but Palo Santo is an aromatic wood that can harmonize environments, clearing dense stagnant energies, and attracting subtle ones. Not only that, it also works on people, especially when they feel energetically charged.
In combination with rock salt, a wild card when it comes to warding off negative energies, this bath aims to promote the physical and spiritual purification of the individual, also relaxing the mind and relieving stress.
To begin the ritual, simply dissolve the coarse salt and Palo Santo in warm water and, after the hygiene bath, pour the contents over the body (always from the neck down), emphasizing the back and nape of the neck.
While pouring the bath, think that your body and soul are now purified, and that all the dense energy is draining away. At the end, don't rinse. Just dry yourself off with a towel and put on clean clothes.
7 Herbs Bath
Also known as Discharge Bath, the 7 Herbs Bath was prepared with the purpose of removing negative energies, recharging energies, and removing that energetic weight and bad mood. It is composed of the following herbs:
Comigo-Nobody-Pode: as its name already suggests, it is a plant capable of absorbing negative energies and driving away ill-intentioned people. Envy has no place with it;
St. George's Sword: named after the Warrior Saint, the plant is designed for personal protection or protection of the environment in which it is located. It repels energetic attacks and spells, attracting good luck and keeping the evil eye away;
Rue: a powerful herb to ward off negative energies, such as envy and the evil eye. For merchants, it is amazing, as it guarantees good business. It is also known to bring luck, love, and to rid your home of diseases;
Rosemary: another herb of great power, Rosemary brings vitality, joy, and dispels the symptoms of depression. It can also be used for protection purposes;
Guinea: widely used in Umbanda and Candomblé, the herb of Amazonian origin cuts negative patterns and is indicated for heavy purification, perforating real energetic walls. The plant is toxic when administered in high dosages, so its use should only be external;
Basil: provides more health and good vibrations to children. Promotes peace and tranquility, eliminating negative thoughts;
Pepper: known to ward off the evil eye, pepper is also used to spread good vibrations and keep the flame of passion burning.
To take this bath, boil 2 liters of water and add the contents of the package. Let it infuse for a few minutes and then strain the liquid, reserving the water in one container and the herbs in another.
Take your hygiene bath and then pour the water from the 7 herbs over your body, always from the neck down. Do not rinse and dry yourself naturally. The herbs should be thrown back into nature (in a square, park, or other green place), never into the conventional garbage.
The complete 2023 forecast for your sign
---

98.1% (1312)
---