Aquarius Horoscope for 2024
---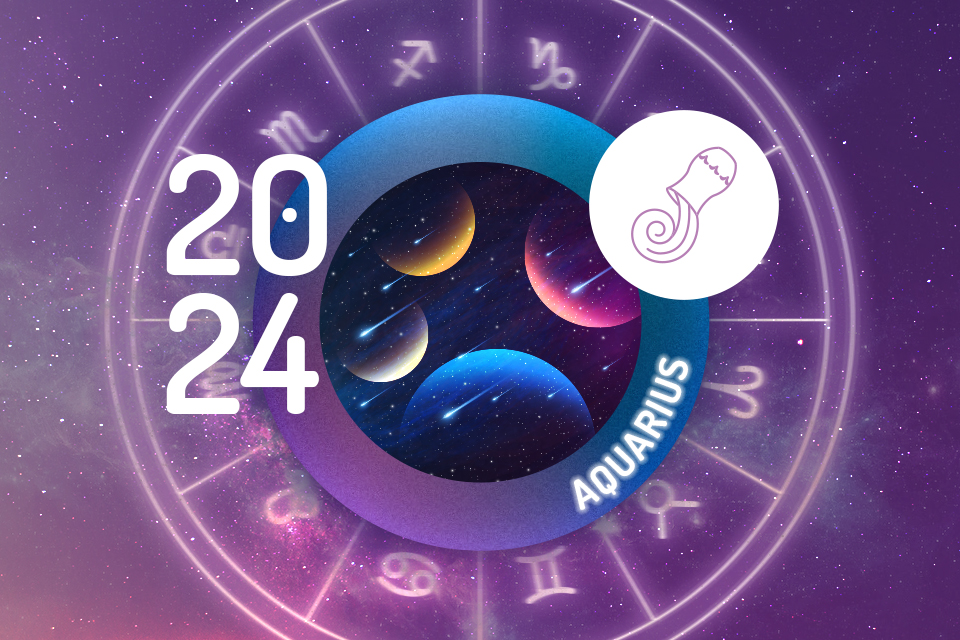 Pluto enters your sign in January and will do so for most of the year until it enters Aquarius definitively in November. You will still go through many transformations, crises and profound changes. In spite of everything, you'll also be able to make great progress. Check out the Horoscope 2024 Aquarius.
Opportunities for Aquarius in 2024
Venus and Mars in Pisces from 03/22 to 04/05 bring motivation and ambition to increase income.
May is favorable for studies, courses and expanding professional contacts.
Jupiter in Taurus until 05/25 favors financial opportunities through communication.
The trine of Jupiter in Gemini with Pluto in Aquarius on 06/02 promises progress and great opportunities for personal development.
Through 05/25, Jupiter strengthens family ties and increases fertility in the sign of Aquarius.
Challenges for Aquarius in 2024
Need to end cycles in love relationships, especially on February 17 with the conjunction of Venus and Pluto.
There may be tensions and clashes in love relationships in early August due to major life changes.
Pluto in Aquarius from March will force you to face your fears, take off your mask and be completely authentic in order to move forward with balance.
Possibility of delays and need to make adjustments, especially with Mars retrograde in Leo from 12/06.
Need to take care of your physical, mental and emotional health due to the profound transformations that Pluto in Aquarius will also bring.
2024 Horoscope for Aquarius
Jupiter in Gemini in trine to Pluto in Aquarius at the beginning of June can bring you a great deal of progress and great opportunities. Your life can speed up considerably and this will be a time when you can capitalize on many achievements.
Mars retrograde in Leo at the end of the year could also hinder your achievements, but it will be important for you to make the necessary adjustments.
Free Horoscope!
Receive the Daily Horoscope in your email!
You may also like:
---