Rue: one of the most powerful herbs to remove negative energies
---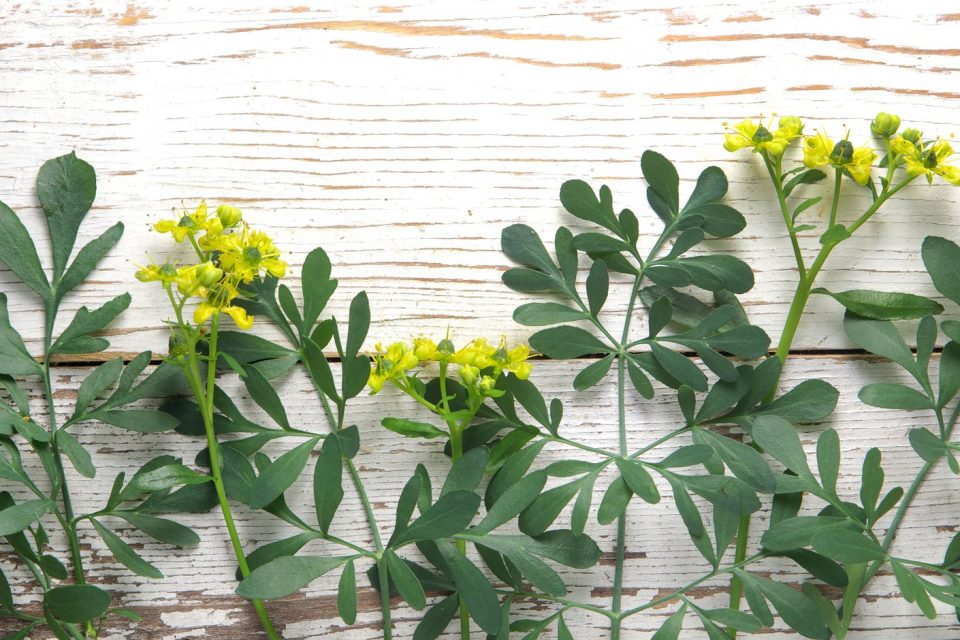 Besides this plant is used for the medicinal properties, rue is one of the most mystical plants we know. It has great powers against evil eye and the accumulation of negative energies. In this article, we will talk about this wonderful herb and how to use it.
Receive all our tips by email!
Love Astrology? Subscribe Now and Receive Exclusive Content!
Rue: what to know
---
Rue is a plant used since antiquity. In ancient Greece, people used it to treat diseases and ward off evil eye. In Rome, the older and wiser women walked with a branch of rue in their hands to protect themselves from contagious diseases and even witchcraft.
During medieval times, it was believed that witches would only be destroyed by fire. But the rue also became a symbol of protection against these women who practiced mysticism. The priests used the rue to sprinkle holy water on the faithful.
The power of this plant went through time and in the time of slavery, slave women were holding sprigs of rue in their turbans. And to this day, women all over the world still wear arruda stuck in their bra or place them close to the babies. All in the name of protection.
This is a plant that should never be ingested, because besides containing abortive properties, it is also poisonous. You should use it only externally and be careful to handle it, as the oil coming out of its leaves can cause damage to the skin.
How to use rue
Having a little bit of rue at home is enough for your protection and your home's too. You can have a vase with this plant, or put small branches in fabric bags. The bags can be scattered around the rooms and even carried with you in your bag.
But, you can also choose to take a rue bath from time to time. It makes a very powerful discharge bath. The herb used in this way accomplishes a true spiritual cleansing and contributes to the removal of any bad energy hovering over you. Including obsessive thoughts and spirits.
How to prepare the bath
As we said, rue is an ingredient for a potent discharge bath. Therefore, the rue bath should not be done frequently or even for children. After the use of herbs, it is important to discard them in nature. It can be in a plant vase, a garden or in a waterfall, but never in the toilet or common litter.
To prepare a rue bath, you are going to need three quarts of water and a medium branch of rue. Put the water in a pan and boil. After boiling, turn off the heat and add the plant. Cover the pan and wait for it to cool, being careful to not burn yourself. When the water is already at room temperature, strain the preparation and set aside the herbs to discard them at an appropriate location afterwards.
You should take your regular shower and when you finish, throw the water from the bath rue into your body, always from the neck down. Throughout the process, mentalize good things and imagine yourself free of any weight or worry.
If you can, let your body dry naturally after that bath. It is important that you do not do this in a hurry, but if it is not possible, dry it lightly with a white towel and let the rest dry naturally. Finalize wearing white or light clothing afterwards.
We advise you to stay inside your home for a few hours after bathing to restore and rebalance your energy. Take the time to meditate, breathe and have positive thoughts.
---
You may also like:

98.1% (1312)
---