---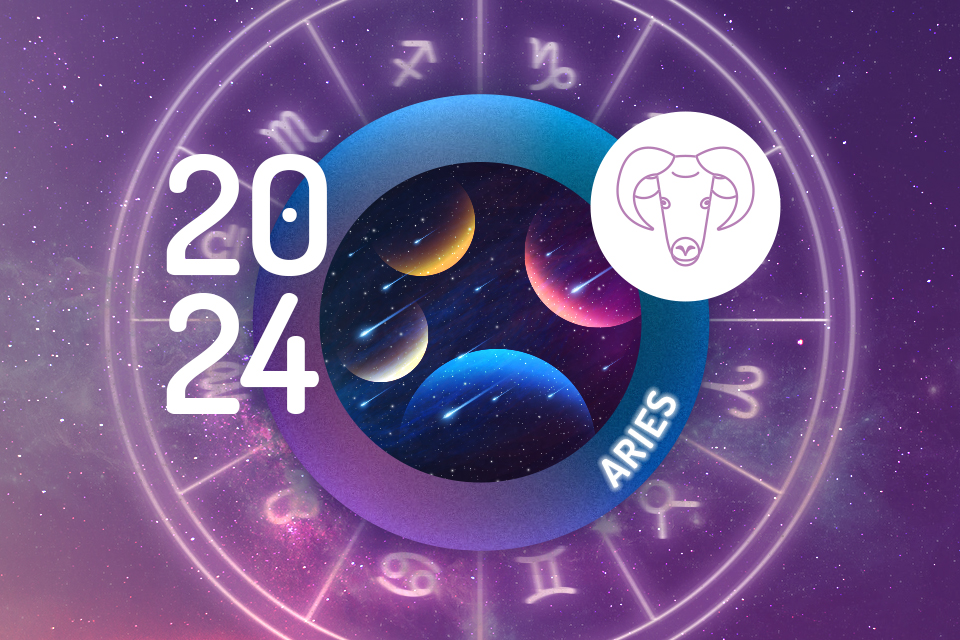 The year could be very favourable for Aries, with significant changes, as the North Lunar Node transits Aries and may stimulate you even more to take the initiative and show courage and independence. With eclipses occurring on the axes transited by the lunar nodes, you'll be encouraged to seek improvements and new opportunities. Check out the Horoscope 2024 Aries!
Opportunities for Aries in 2024
From 01/04 to 02/12, Mars in Capricorn brings good investments and recognition at work.
On 04/30, Mars in Aries will bring more vigor and courage, as well as warm relationships.
In May, July and August, benefits or salary increases may multiply.
On 05/25, Jupiter in Gemini opens new paths until the end of the year.
Mars conjunct Jupiter can bring benefits for ideas and new projects on 08/14.
Challenges for Aries in 2024
On 03/25, the lunar eclipse in Libra will bring a need for adaptation in relationships.
On 04/01, Mercury turns retrograde in Aries, a period of reflection to solve old problems.
Venus in Aries on 04/05 highlights conflicts in relationships, accentuated by the solar eclipse in Aries on the 8th.
On 03/09, the square between Mars and Neptune alert you to be wary of false promises and deceptions.
On 03/11, the tension between Mars and Pluto calls for caution against jealousy and possessiveness.
2024 Horoscope for Aries
Despite the promises of progress, new projects and greater independence, the challenge for you will be to find a balance, establish partnerships, delegate and collaborate more with others. Be careful not to become too individualistic and selfish.
Free Horoscope!
Receive the Daily Horoscope in your email!
You may also like:
---