Horoscope Predictions for Aries in 2023
---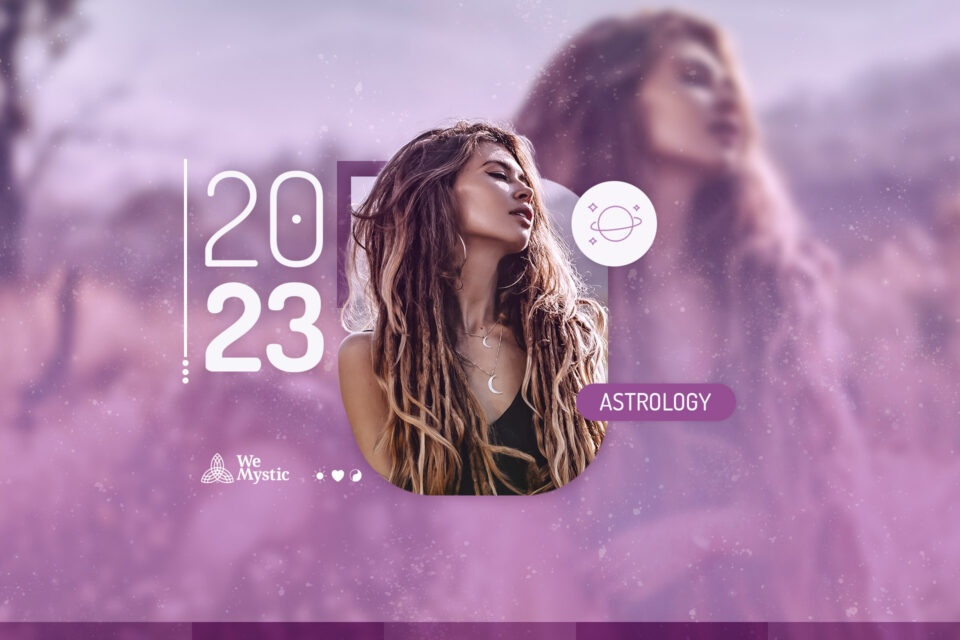 Fortune has definitely chosen the Aryans to give you a nice hug to start the year! Jupiter, which has already accompanied your sign throughout the last year, is still with you in the first half of this year as well. Added to your courageous spirit we can say that you have everything to have many reasons to smile. Just be careful, because too much enthusiasm can put the "cart before the horse", use your energy strategically to have more achievements than irritations. Take advantage of this year and make happen what your beautiful sign asks for: be a pioneer and encourage others too!
Horoscope Predictions for Aries 2023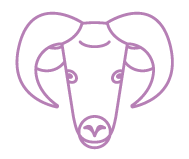 Love for singles
The desire to live a love partnership will be higher right at the beginning of the year when Venus, passing through your sign, will bring a nice touch of magnetism, so take advantage of this phase to make use of the good dose of power of conquest that you will have.
However, in order to move forward with your conquests you will be invited to exercise more empathy and to remember that every relationship presupposes concessions. Evaluate your behavior if you only want someone to accompany you, or if you are willing to experience the other person's world as well.
Love for the committed
The year may begin with sharp reflections on the relationship with the eclipse in the Aries-Libra axis happening as early as April. Some transformation will be necessary, so evaluate your relationship carefully and look out for adjustments that may be important for the future of the relationship.
It will also be important for you to be vigilant about your mood and recognize when stress takes over. Often it is not about the relationship itself, but about a whole context and your routine. Let's face it, patience is no longer one of your best qualities, so if irritability strikes, take a moment for yourself and channel these feelings by doing physical activities. In the middle of the year Mars enters Cancer, and this can be an opportunity for you to bring more romance into the relationship.
At the end of the year, Pluto makes a harmonic aspect with the ruler of your sign, and can bring new meanings to the relationship.
Money for those who are employed
The beginning of the year asks you to open your horizons and encourages you to look for new opportunities or even a promotion. If you feel the desire to change company or branch, until May will be a good period. Changes can yield good results financially, which in turn can bring the tendency to spend more as well. If you are an entrepreneur, in the middle of the year Mars passing through Libra can also give you the opportunity for good partnerships for your business.
Money for job seekers
There is a great potential for the market to become warmer for you right at the beginning of the year, so take the opportunity to update your LinkedIn profile, increase your confidence, and prepare for the interviews that may come up. As a good Aryan, you may have some cards up your sleeve to also be self-employed, and the good aspects of Mars, Jupiter, and Pluto may give you a boost to direct your efforts in this personal project as well.
Luck and well-being
All this fiery energy in your sign can also put the themes of stress and anxiety on the agenda this year. A racing mind and heart, and headaches will be your beacons as to when to allow yourself rest breaks.
It is highly recommended that you have in your schedule the practice of physical activities, and here anything that makes your body sweat, especially sports that you do alone such as running, biking, weight training, climbing, swimming, among others. Create personal challenges by proposing to advance a few kilometers or improve your time, there is nothing like creating a challenge to give an Aryan that stimulus!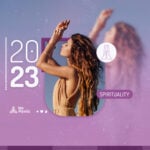 You may also like
The complete 2023 forecast for your sign
You may also like:

98.1% (1312)
---