Psalms for Prosperity in 2024: Learning to be Happy!
---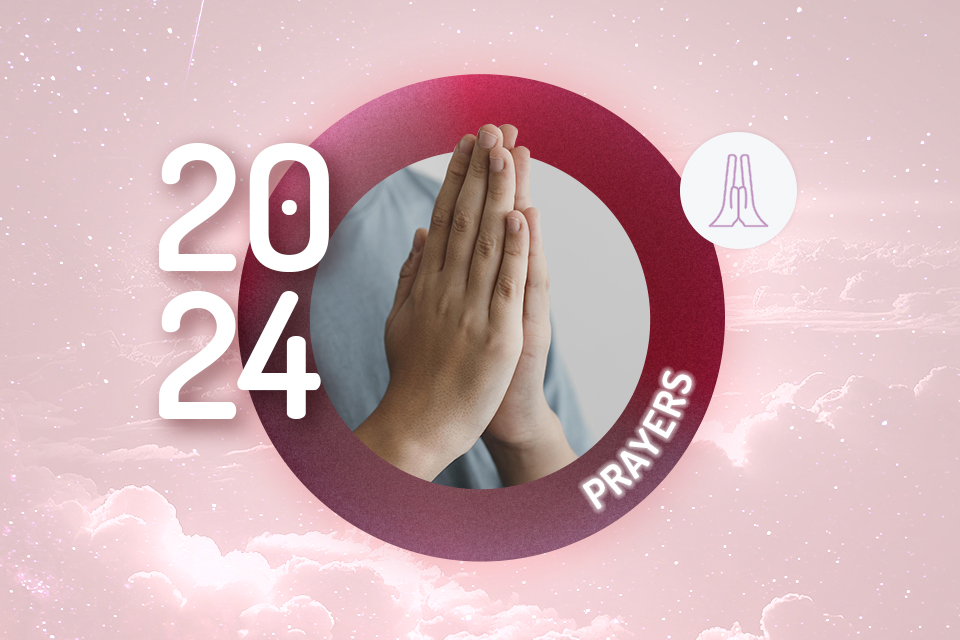 For you, what does it mean to be prosperous? To achieve fortune? To have social status? Showing off material possessions? For some, this is prosperity. However, happiness does not always go hand in hand with such achievements. So, how would you like to learn more from the psalms for prosperity in 2024 to be happy and fulfilled in new year?
2024 predictions are out
Discover the stars predictions for new year!
Prosperity Psalms for 2024
We are always in search of prosperity – sometimes even more than happiness itself. However, this is a desire that is very much tied to earthly life, and we associate having with a kind of fullness, of happiness. But are we on the right track? The book of Psalms brings another point of view on this frantic search.
Through the songs of the Psalms, you will be able to understand the true meaning of a prosperous life. Forget about just professional success or accumulating material goods; abundance must happen in your life.
Strive for the happiness of your family, for harmony, for peace of mind, for iron health, for having a love by your side… and so many other factors that add true and full prosperity to your life. See the Psalms for Prosperity in 2024!
Psalms for Prosperity in 2024 – Psalm 120: Prosperity and Protection
Prosperity is not always tangible only by our willpower or wishes of fate. External interferences such as gossip, traps, and the selfishness of some people can also harm us – often taking us away from the prosperous and correct path.
Seek peace to find happiness. Check out the wise words of Psalm 120 to find prosperity and protect yourself from those who seek to deceive.
"In my distress I cried to the Lord, and he heard me.

Lord, deliver me from lying lips and from a deceitful tongue.

What shall be given to you, or what shall be added to you, deceitful tongue?

Sharp arrows of the mighty, with live coals of juniper!

Alas, I that sojourn in Meshech, and dwell among the tents of Kedar!

Long have I dwelt with those who hate peace.

I am for peace; but when I speak, they are for war."
Psalm 111: I Trust, Follow, and Give Thanks
Among the lessons that the Psalms can teach us, Psalm 111 is one of great love and sincere feelings, referring us to the divine promises. Don't be afraid, just trust and always remember what the Lord has taught us. The Creator will care for and guide those who love Him and love themselves.
Briefly, this Psalm can be repeated every morning upon waking as a way to give thanks for the new day and energize you to achieve great things.
"Praise the Lord. I will praise the Lord with all my heart, in the assembly of the righteous and in the congregation. Great are the works of the Lord, sought after by all who take pleasure in them.

His work is glorious and majestic, and his righteousness endures forever. He has made his wonders to be remembered; the Lord is merciful and gracious.

He has given food to those who fear him; he will always remember his covenant. He has declared to his people the power of his works, to give them the inheritance of the Gentiles.

The works of his hands are truth and judgment, sure all his commandments. They stand fast for ever and ever; and are done in truth and uprightness.

He has sent redemption to his people; he has commanded his covenant forever; holy and terrible is his name. The fear of the LORD is the beginning of wisdom; good understanding has all who keep his commandments; his praise endures forever."
Psalm 104: To the works of the Lord, great provider
Recognizing God's understanding, greatness, and goodness, the book of Psalms reveals to us 104 in wise words. Attracting not only good business opportunities and riches, it reveals the full meaning of prosperity. When used as a mantra, it drives away enemies and ill-intentioned people, for He never condones wickedness and greed.
"Bless the Lord, O my soul! O Lord my God, thou art most magnificent; thou art clothed with glory and majesty.

He covereth himself with light as with a garment; he spreadeth out the heavens like a curtain. He makes the beams of his chambers in the waters; he makes the clouds his chariot, he walks on the wings of the wind. He makes his angels spirits, his ministers a blazing fire.

He laid the foundations of the earth; it shall not be moved for ever. You covered it with the deep as with a garment; the waters were over the mountains.

At thy rebuke they fled; at the voice of thy thunder they hasted away. They went up into the mountains, they went down into the valleys, to the place which thou hast founded for them. Thou hast set a term that they shall not pass over, that they shall not cover the earth any more.

You who bring forth springs in the valleys, which flow among the mountains. They give drink to every beast of the field; the wild asses quench their thirst.

By them the birds of the air shall have their habitation, singing among the branches. He waters the mountains from his chambers; the earth is satisfied with the fruit of his works.

He makes the grass grow for the cattle, and the greenery for the service of man, to bring forth from the earth bread, and wine that gladdens the heart of man, and oil that makes his face shine, and bread that strengthens the heart of man.

The trees of the Lord are filled with sap, the cedars of Lebanon which he planted, where the birds make their nests; as for the stork, her home is in the beeches.

The high mountains are for the mountain goats, and the rocks are refuge for the rabbits. You appointed the moon for seasons; the sun knows its sunset. You command darkness, and it becomes night, in which all the animals of the jungle come out.

The young lions roar for prey, and from God they seek their sustenance. The sun rises, and soon they come out, and lie down in their dens. Then man goes forth to his work and to his labor, until the evening.

O Lord, how manifold are Your works! You have made all things with wisdom; the earth is full of Your riches.

So is this great sea, and very wide, where are creatures without number, small and great. There go the ships; and Leviathan, whom You have formed to play therein.

They all wait for you, that you give them their sustenance in due season. You give it to them, and they gather it; You open Your hand, and they are filled with good.

You hide your face, and they are troubled; if you take away their breath, they die, and return to their dust. You send Your Spirit, and they are created, and so You renew the face of the earth.

The glory of the Lord will last forever; the Lord will rejoice in his works. When he looks at the earth, it trembles; when he touches the mountains, they soon smoke.

I will sing to the Lord as long as I live; I will sing praises to my God as long as I live. My meditation on Him shall be sweet; I will rejoice in the Lord.

Let sinners vanish from the earth, and let the wicked be no more. Bless the Lord, O my soul. Praise the Lord."
---
You may also like :
---