---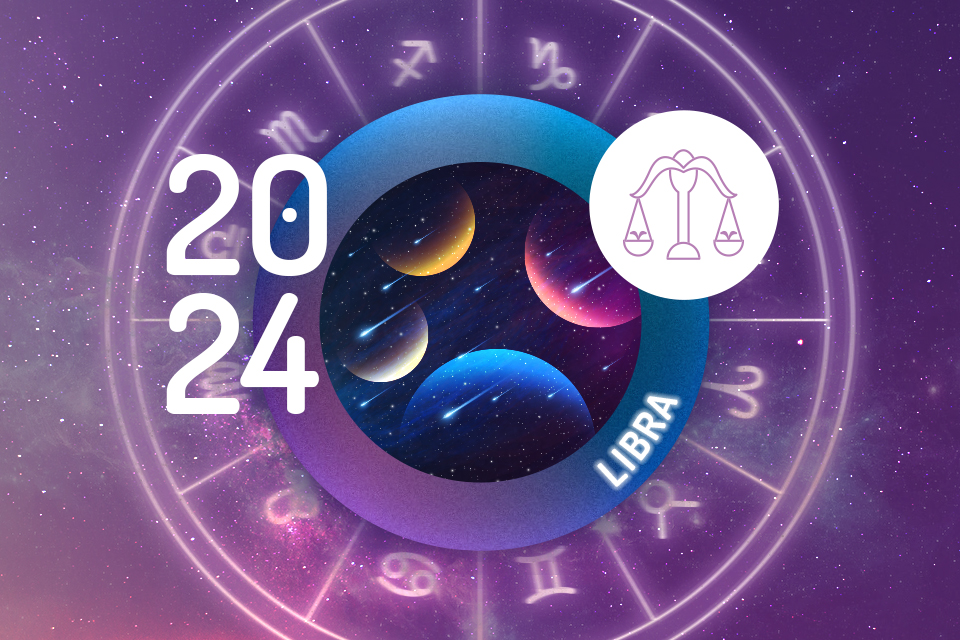 This year won't be easy for Librans. Since last year, with the retrograde of Venus and the eclipses on the Aries-Verseau axis, you've experienced changes and upheavals, and this year will be no different. Check out the Horoscope 2024 Libra!
Opportunities for Libra in 2024
The conjunction between Jupiter and Uranus in Taurus on April 20 could bring you an unexpected stroke of luck.
Jupiter's entry into Gemini from 05/25 brings opportunities for growth and recognition at work.
The trine between Jupiter and Pluto on 06/02 could offer you opportunities for a leadership position or improved relations with your boss.
With Venus in Leo sextile Jupiter on 07/21, favorable for achievement, especially when you use your talents.
Professional opportunities between July, September and October, a favorable period for finding work or improving your financial situation.
Challenges for Libra in 2024
The eclipses of March, April and October bring the need to make professional adjustments and to take care of your physical and mental health. Take precautions so you don't have to catch up later.
Jupiter makes two square with Saturn (08/19 and 12/24) and this can test the realms of family, career and leisure, demanding a balance between them.
Ruptures and separations are possible in August and September, due to tense aspects of Venus, Uranus and Pluto.
Tense transits of Pluto in Capricorn from 09/01 to 11/18 may require you to give up unhealthy habits.
Demand for clarity in communication and goals in work projects during Mercury retrograde in Aries from 04/01 to 04/25.
2024 Horoscope for Libra
Eclipses in March, April and October will highlight the need for adjustments in relationships and demand a firmer stance on your part to put your wants and desires first. With Pluto returning to the sign of Capricorn, some finalizing may also take place, but bear in mind that everything has a greater significance.
Despite the difficulties, you will be able to take advantage of the opportunities offered by Jupiter in Gemini and benefit from the transit of Pluto in Aquarius.
Free Horoscope!
Receive the Daily Horoscope in your email!
You may also like:
---