The 5 stages of marriage: get to know each one of them
---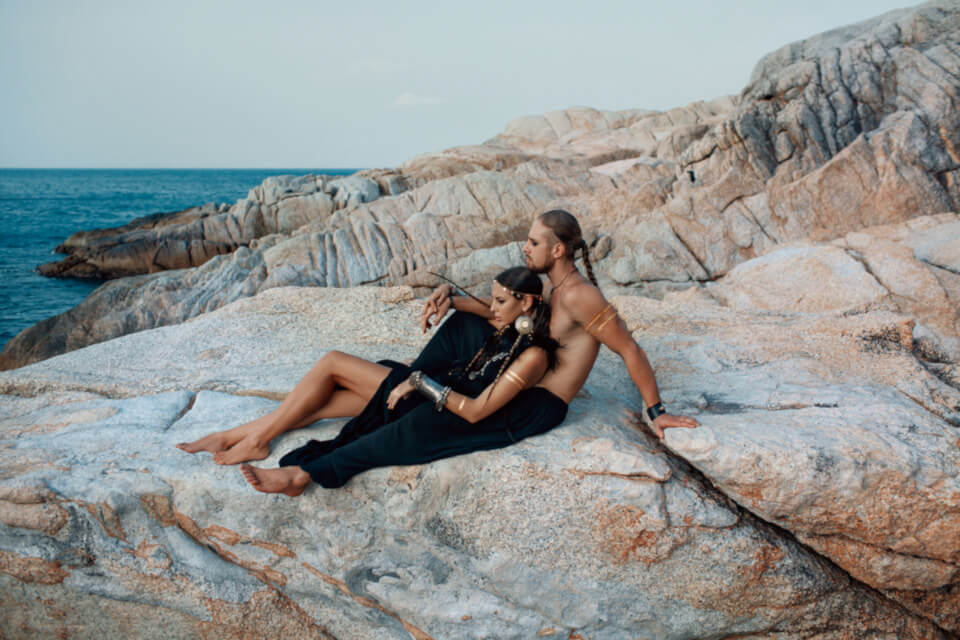 Although there are no general rules, it is true that some factors, both external and internal, determine special circumstances of the marriage; for example, being married and childless is not the same as having 20 years of marriage and having young children. For this reason, it is very useful for couples to identify the stage in which they live and those to come, in order to transform challenges into opportunities for growth. So, in which of these stages of marriage are you?
Receive all our tips by email!
Love Astrology? Subscribe Now and Receive Exclusive Content!
Knowing the 5 stages of marriage
---
Transition and Adaptation
This stage comprises approximately the first three years of marriage. It's a fundamental one, given that it establishes the fundamentals of the relationship. During this time, the couple adapts to a new life system; therefore, the secrets to the success of this stage are communication and negotiation.
It's really important that the couple plan a family project, in which they visualize themselves in the future, and establish the goals they want to achieve. Spouses are tested in the way they handle money, time, and the distribution of household chores, among other things. It's a time of decisions and agreements.
Establishment and birth of children
This stage takes place between the third and tenth years of marriage, approximately. The honeymoon and the adaptation process are over and now there is more knowledge of the spouse; therefore, disagreements are likely to be more frequent – or, on the contrary, to decrease, as a result of the maturity acquired in the first stage of living together.
At this time, many couples become parents, a fact that involves different challenges and a new organization of roles. Spouses need to prevent the dedication to children from replacing the couple relationship. It is also necessary to ensure that the commitments of work and the demands of daily life do not start a gradual distance.
Stages of marriage – Transformation
The third stage usually happens between 10 and 20 years of marriage and can coincide with the puberty of the children and/or the middle age of the spouses. The latter marks a period of reflection and renewal in human life; therefore, it's important that the couple is in a healthy state and that, individually, they live in the best possible way. Thus, they will not become a threat to marital stability.
Likewise, spouses need to ensure that the difficulties in raising their children do not affect marital union. Unity in authority and working together should be the priority.
At this stage, spouses need to be creative, not fall into the routine (easy and silent), rediscover themselves as a couple and connect again.
Couple stability and emancipation of children
This stage reaches between 20 and 35 years of union, when couples were able to resolve conflicts and crises in the previous stages, this is a period of stability and an opportunity to achieve greater development and personal fulfillment and as a couple.
At this stage, the "empty nest syndrome" usually occurs, which places the couple in a new way of life: the children have left and now the spouses are more available to each other. For some people, this can be a difficult circumstance, as it involves the children's detachment and possibly the feeling of loneliness. However, it's something that parents end up assuming and overcoming over time.
The most valuable part of this stage is the solidity and full knowledge of the couple: the ability to dialogue, to better tolerate differences, to laugh at their mistakes, to make criticisms in a loving way, to start some activity together. It's the time to reaffirm even more creativity and find new challenges in marriage life.
Stages of marriage – Ageing together
This stage usually occurs after 35 years of marriage. Some people opt for retirement, and thus something very positive arises, as there is more time for a couple to enjoy each other. They try new activities that were previously impossible due to occupations and find great motivation: grandchildren. These little ones give light and happiness to the couple at this stage.
Spouses need a lot of support and affection from each other. The conflicts at this stage are much less frequent; most couples have stabilized on lines of power and intimacy.
This journey leads us to reflect on the importance of valuing, throughout our marriage, the quality and quantity of our intimacy, the support and affection that we give to our spouse, and don't wait for the last stage, when the end is near.
---
---