Horoscope predictions for Cancer in 2023
---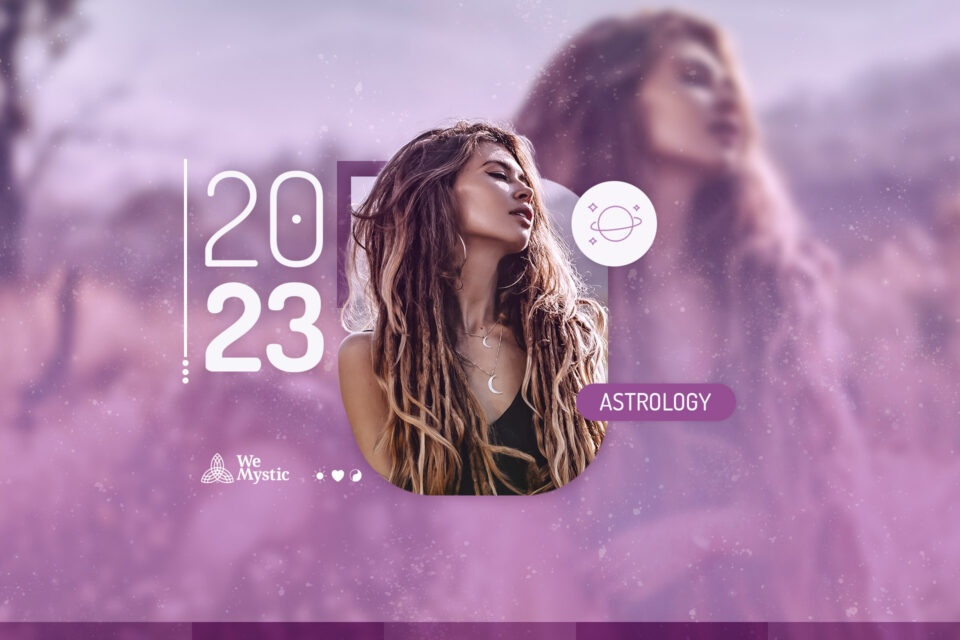 A Cancerian who is well informed about the stars is always stronger, after all, it's much easier to deal with something that I can prepare for, isn't it? Many important movements are predicted throughout the year, in which you can play a very important role in your cycle, as some of your zodiac partners will feel the impact more, and nothing like a warm Cancerian welcome to warm your heart.
The events of the eclipse in May and Saturn's entry into Pisces may stir your feelings and reflections a bit. These are important moves, just be vigilant not to lose focus of yourself in the process while helping the little friend next door.
Receive all our tips by email!
Love Astrology? Subscribe Now and Receive Exclusive Content!
Horoscope predictions for Cancer 2023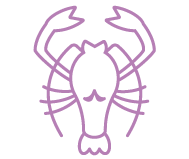 Love for the single
The subject of relationships will be a big issue this year for most of the zodiac, but not necessarily for you. In any case, it is important that you know about it, because you know when a mess happens and you were unwittingly in the middle of it, and even though you are not even part of it, it still comes back to you? So, as we well know, the Cancerian heart is not always prepared for strong emotions, so it's good to be cautious in your advances and talk a lot to understand in which scenario the person is, because you can easily run into broken hearts and minds full of doubts. Anyway, there are good aspects of Uranus with Venus in your sign, which can turn unexpected situations into good surprises.
In the midst of all this, while Venus is in Cancer, Mercury is retrograde, and nostalgia can take over, after all, in such an uncertain scenario, sometimes reactivating a known contact can seem more opportune.
Love for those who are committed
The year already begins with a lot of Piscean strength in the sky, which favors the energy of your sign to explore your sensibility in romantic moments with your partner. On the other hand, it is worth being careful not to get hurt because of idealizations that you have created and that, many times, are not the partner's fault.
In May we will have a favorable aspect for your sign between Venus and Saturn, which can help to strengthen ties and bring a tone of greater commitment and initiative to take the next steps in this relationship in the search for more maturity.
Money for those who are employed
The year will pass without major emotions on this subject, because even if some apparently challenging situations happen, the aspects are favorable for you. Then, when you least realize it, everything will be solved. But don't put your feet on the table! Take the opportunity to dedicate yourself with commitment to the achievements you have already made, even to validate if you are on the right path and if, in fact, you are involved in something you like and believe in. In June, Venus in your sign in good aspect with Neptune can bring you some insight on the subject. And you already know that you can trust your intuition, right? So let's get a little notebook to write down these ideas. Because afterwards, an opposition of Saturn with Venus in Scorpio can invite you to put in the balance your gains in relation to your purposes.
Money for job seekers
This could be a year that you feel the need for a course adjustment, and if so, it is worth taking a hard look. After all, it is very demotivating to pursue something that deep down you don't believe in. So don't be afraid to be firm in your quest to connect with work opportunities that resonate with what you believe in.
When Venus is in Virgo it will make good aspects with Pluto at the end of the year, and may yield some good opportunities.
Luck and well-being
The energy of your sign will be more exalted between the months of February and July, where you can feel more joyful and good about yourself, and it is a good opportunity to engage in activities that you enjoy doing, even if it is at home, but that highlight your talents. I know that watching Netflix in your pajamas on the couch is tempting and you shouldn't even give it up, but spend some of your time on some other manual activity as well, you'll see how much you enjoy it.
In the second half of the month, when we will have an intensity of the earth and fire elements in the sky, you may feel more pressured and suffocated, so know how to respect your limits and allow yourself the necessary rests. And in this period the main activities that will do you good are: being with your family, being close to the mountains, and doing some volunteer activity. 
The complete 2023 forecast for your sign
You may also like:

98.1% (1312)
---