Horoscope Predictions for Scorpio in 2023
---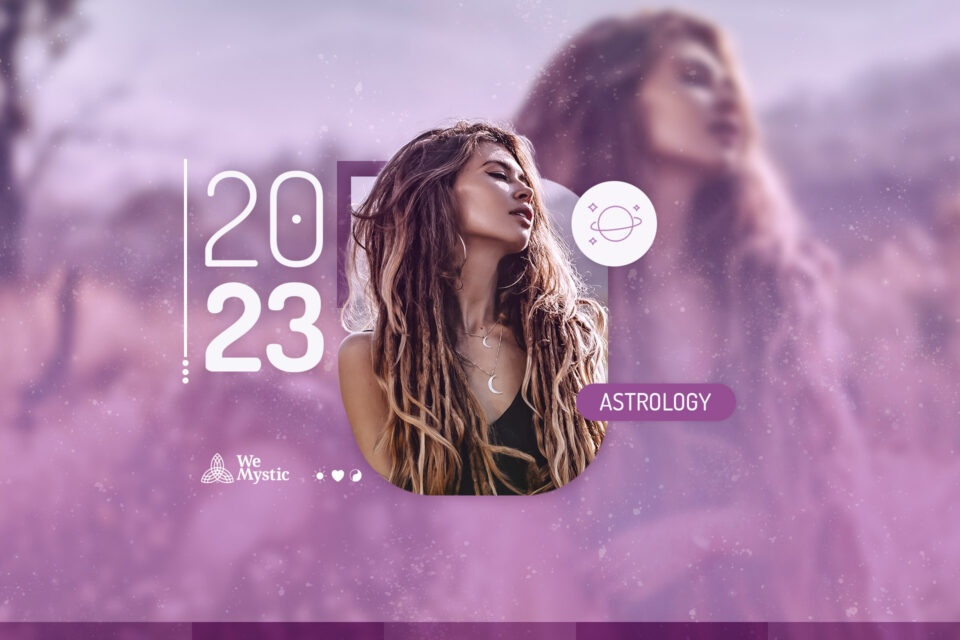 The year is going to be just the way Scorpio likes it: intense! But understand that you don't need to go so deep into absolutely everything, that's why I've already left below everything that is most relevant for you to dive into. Take advantage of one of the best capacities of your sign, which is to renew yourself, and release some attachments. Being kind to yourself and exercising your empathy are also very important attitudes this year. Otherwise, just enjoy!
Receive all our tips by email!
Love Astrology? Subscribe Now and Receive Exclusive Content!
Horoscope Predictions for Scorpio 2023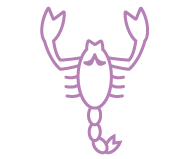 Love for single ones
The year starts well for singles, with a strong energy of connection with people, but at the same time a feeling of emptiness may hit. This is because soon afterwards we will have an eclipse happening in your sign, and we know that Scorpios feel these processes of internalization and healing intensely. So from the month of May on you may feel the need for recollection; respect this and beware of escape resources. These movements can bring changes in your social circle. It could be that you no longer identify so much with your current surroundings and want to expand your horizons, allowing yourself to get closer to a new crowd. Although it is a delicate movement, you get a little strength in the second half of the year with the good aspects of Pluto with Mercury passing through your sign. Of course, this in turn can put you in close proximity to people who are in the same "vibe" as you, which can be great for taking advantage of the energy of Venus when it is passing through your sign at the end of the year, giving you a strong power of conquest.
Love for the committed ones
It will be a very important year, and not necessarily an easy one. But before anything else, I can already tell you that it can be a beautiful personal leap of maturity within the relationship.
We will have two eclipses throughout the year working on the axis of relationships, and among them, one happening in your sign. All this may bring valuable opportunities to analyze how the relationship is going, and make adjustments as necessary to ensure more balance. But you will have to face honestly the parts of you that also need transformation, just don't be too hard on yourself and be kind to yourself.
Starting in October, Venus enters Scorpio and will have a great season making good aspects in the sky to strengthen your commitment, but you will also realize that some theme worked on during the eclipse period will become relevant at this time.
Money for those who are employed
Work will be a part of your life that will certainly occupy much of your time, with a lot of energy and responsibility that can expand your dedication. And all this, in fact, can even be pleasurable if you are doing something you enjoy. So if you feel that your involvement at work is more difficult, it is important to evaluate if it is not the case to make some change, sometimes of activity or sector. After all, if well directed, this energy can be beneficial for your career and can bring some positive financial results at the end of the year, when Venus in your sign will make a good aspect with Pluto.
Money for job seekers
The year can already bring you good opportunities from March on, including April and May, which are months with very favorable aspects for you in the transits of Venus in Taurus. And here it is worth a little effort on your part, activating your contacts, because to navigate well in this wave it will be necessary to come out of the closet and put your face in the sun.
In one of these movements there will be a conjunction with Uranus, giving you more enthusiasm for an opportunity that surprises you. Even if it seems to be something very different from what you are used to, it is worth taking advantage of it.
If, by any chance, throughout the year financial matters are a concern, be confident that things can improve by the end of the year!
Luck and well-being
It is very favorable this year for you to direct your wellbeing efforts toward your physical and spiritual self-care. So, let's go in parts.
Have physical activity as your great ally in difficult times. Remember that putting your body to sweat is a cleansing move too, so if you look in the mirror and not a drop of sweat shines through your pores, do some more!
The movement of the lunar eclipse in your sign brings a strong energy of connection with the feminine, which can be very interesting to rethink your style, clothes, make-up, cosmetics, and accessories. Especially revamp your underwear drawer.
Be committed to your spiritual self-care; connect with your religiosity or personal rituals, but be consistent in your practices. It is even worth broadening your experiences within the theme by proposing different therapies. This is a topic that should really be part of your routine.
You may also like:

98.1% (1312)
---