The spiritual effects of jewelry
---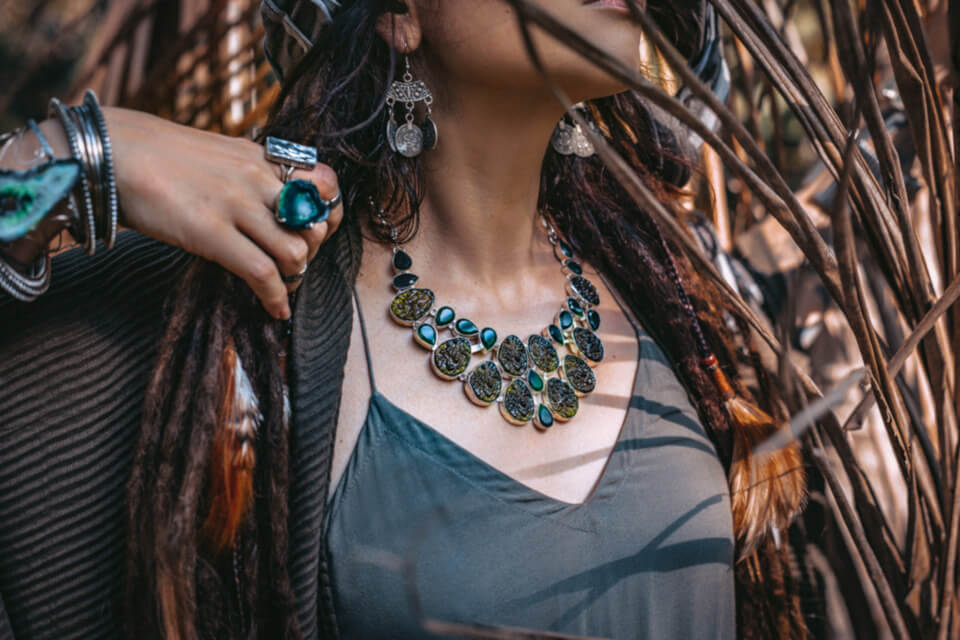 To live a harmonious and balanced life, certain stones have multiple virtues. Going into the design of jewelry, they are accessible to anyone wishing to enjoy its benefits. Today, in addition to the spiritual aspect, people also use these jewels for their aesthetics and their beauty. Using it allows you to combine spirituality and fashion. Learn some popular spiritual jewels and a bit more about the spiritual effects of jewelry.
Receive all our tips by email!
Love Astrology? Subscribe Now and Receive Exclusive Content!
Spiritual effects of jewelry
---
Spiritual effects of jewelry: Tree of Life
Nowadays, the Tree of Life Jewelry is trendy. Be elegant and protected by wearing one of these magic pendants or medallions. Indeed, the symbolic and spiritual charge of the Tree of Life Jewelry allows to give you strength and to bring together the creative and natural energies around you. In addition, these adornments are perfect jewelry to offer to your loved ones to help them find balance and expose them to positive and protective energies.
OM Jewelry
OM jewelry today still has a special symbol, for benefits in meditation and yoga of course, but also on your well-being. Most often associated with stones of lithotherapy (lapis lazuli, amethyst, rose quartz), OM becomes a spiritual jewel that helps you to blossom.
Since we sing the OM at the start of a yoga class for example, when someone wears it as jewels, tradition reports that the OM brings to the wearer of the jewelry a beneficial energy, beneficial to all people, even the most skeptical, etc.
To help you at the heart of your meditation sessions, to accompany you in a work of managing your emotions or personal development, while taking advantage of its unique aesthetics, OM jewelry brings you a new energy, which helps you flourish, soothe negative emotions (OM is particularly popular for its soothing effect), and help you regain your vitality.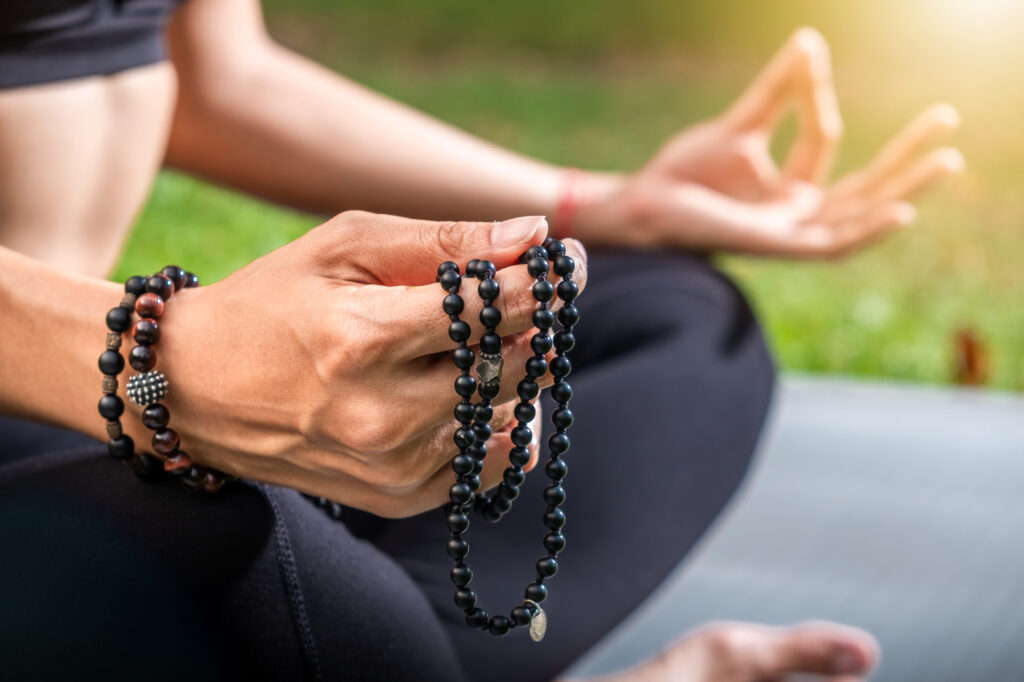 The Buddha or Buddhist bracelet
The Buddha bracelet symbolizes spirituality, especially faith among Buddhists. They use to read mantras, pray and perform rituals. People also use it to increase inner energy and to cure multiple illnesses.
The Buddha bracelet is designed with natural materials such as sandalwood. Others contain precious stones. It plays a protective role, capable of driving out negative waves. Thus, whoever wears it will be protected from evil spirits and spells.
There are multiple Buddha bracelets and the choice depends on the taste of each since it is also a fashion accessory.
Its maintenance is identical to the Mala necklace. Avoid contact with water as much as possible.
Shamballa bracelets
At first, the Shamballa bracelet was worn by rappers such as P. Diddy, Lil Wayne or Jay Z. It then spread to the world of fashion since these bracelets also seduced Karl Lagerfeld.
In addition, prestigious brands have seized the fashion of Shamballa bracelets to make them into real jewelry accessories, adorning them with precious stones. Finally, this accessory has democratized to become accessible to the greatest number.
Wearing these bracelets is a way to express your personality. In addition, the wide choice of colors allows you to change as you wish and to indulge all your fancies. Shamballa bracelets also evoke a certain spirituality and make it a bracelet filled with mysteries and various meanings for those who wear them.
---
You may also like:
---