Lapis lazuli: know its spiritual meaning
---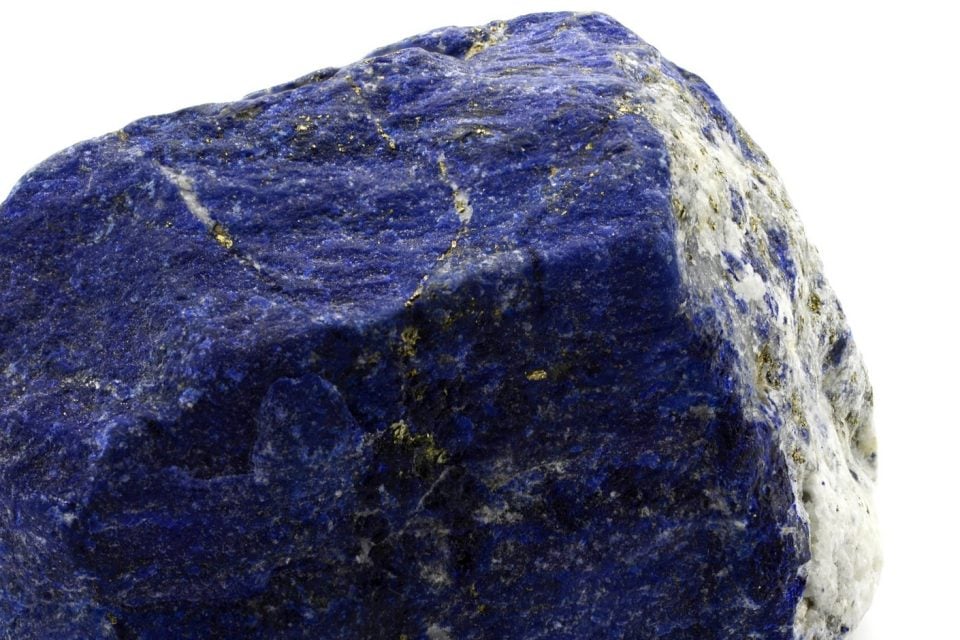 Lapis lazuli is a precious stone of Latin origin admired since antiquity. Its intense blue tone gave it its name, which means "blue stone". In addition to its beauty, it has various spiritual and therapeutic properties. Find out what they are and how to take advantage of them.
The Lapis lazuli has a strong spiritual energy and promotes the elevation and strengthening of mental and psychic abilities.
The spiritual meaning of Lapis lazuli
---
This stone is derived from various minerals. It gets its beauty and spiritual powers from all of them. The spiritual value of this stone was recognized since ancient Egypt, where the stone was found in jewels, tombs and sculptures.
In this culture, they believed that the stone can open a portal to the spiritual world. Already in Catholicism, it was very common to see the presence of the precious stone in paintings of the Virgin Mary, associating purity, innocence and transparency. For indigenous natives, this was the stone of truth, responsible for making people not tell lies and be sincere.
Like the other blue stones, this stone contributes to mental clarity, induces wisdom, clarifies goals and stimulates meditation. By expanding consciousness, this stone is used by people who wish to have lucid dreams or perform astral projection.
We also use in therapy with crystals and contributes to the treatment of problems in the throat, vocal cords, larynx and endocrine system. Lapis lazuli also benefits the head's health, relieving pains, pain behind the eyes and tiredness by being able to relax hyper-cerebral nerves. We know it as the stone of good humor and communication, supporting people who develop intellectual activities.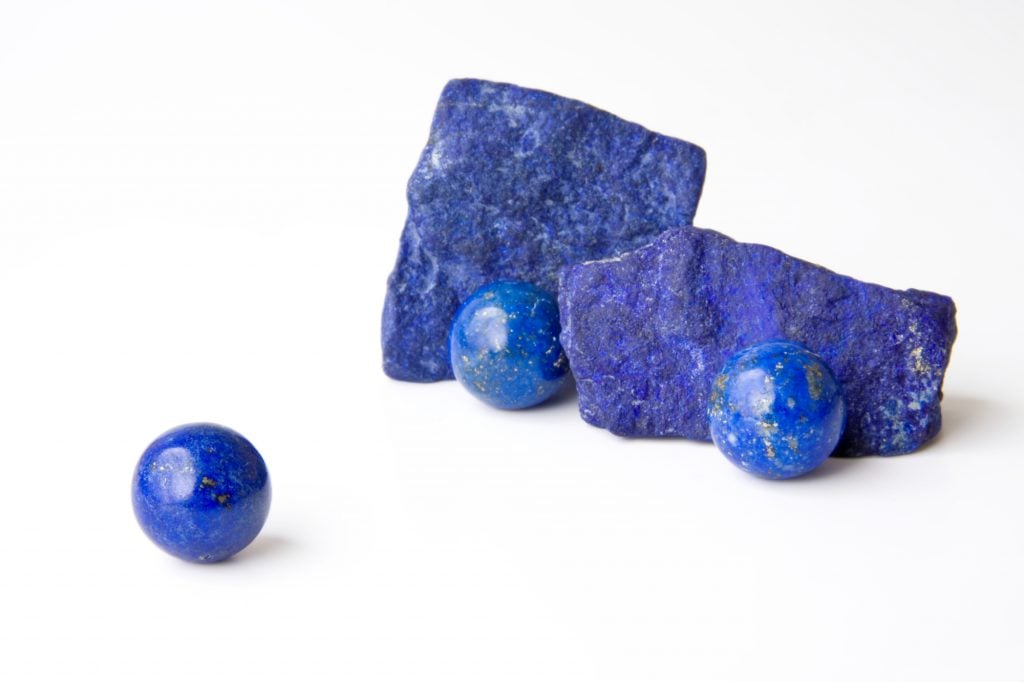 98.1% (1312)
How to use Lapis Lazuli?
For meditation, you should position the stone on the front chakra (also known as third eye) between the eyebrows. This positioning also induces intelligence and psychic power. For the physical body, one should use the stone as an amulet or also place it on the third eye chakra. It helps to regulate the nervous system, brain, nose and eyes in that position. To develop good humor and communication, we suggest to put the stone on your desk, it can be in the drawer or next to the computer.
Attention: we do not suggest having this stone in the bedroom because it is very energetic. Do not leave it near the bed as it may disrupt sleep. Before using this stone, wash it in running water or rainwater (never in salt water) and energize for only 3 minutes in the sunlight.
Lapis lazuli is the reference stone of the profession of:
Lawyers, people in the field of law;
Journalists, producers and other communication professionals;
Students;
Psychologists and therapists.
Signs:
Taurus, Aquarius and Sagittarius.
---
You may also like:

98.1% (1312)
---